Skin Benefits Of Omega-3 Fatty Acids
I am sure you have heard of omega-3 fatty acids. These fatty acids are essential for maintaining your overall health. Apart from their nutritional value, omega-3 fatty acids are also good for your skin and have fascinating beauty benefits. In this article, we have explored the reasons they deserve a spot in your skin care arsenal.
But before diving into their beauty benefits, let's first understand what omega-3 fatty acids are.
What Are Omega-3 Fatty Acids?
Omega-3 fatty acids are polyunsaturated fats that your body needs to keep itself healthy and maintain essential functions. Omega-3 fatty acids are considered essential fatty acids (along with omega-6 fatty acids) as your body cannot make them on its own. You have to depend on external sources (diet and supplements) to fulfill your body's requirement of these fatty acids.
Omega-3 fatty acids are of three types:
 Alpha-Linolenic Acid (ALA)
 Docosahexaenoic Acid (DHA)
Eicosapentaenoic Acid (EPA)
Your body gets ALA from plants, but DHA and EPA are mainly found in animal-based foods (such as fish and fish oil) and algae.
While you can orally consume omega-3 fatty acids, you can also use them topically. When applied to the skin, they help maintain your skin health.
How Does Your Skin Benefit From Omega-3 Fatty Acids?
Applying omega-3 fatty acids works like magic on your skin. Studies state that they can protect your skin from many issues. In this section, we will look at what they do to your skin and how they do it.
Omega-3 fatty acids
Improve the hydration levels of your skin and prevent issues that can be caused by dehydration (such as dry and flaky skin).
Strengthen your skin and keep it smooth.
Visibly improve your skin texture by protecting it from signs of UV-induced aging (wrinkles, fine lines, pigmentation, etc.).
Deliver antioxidants to your skin to keep it youthful.
According to Dr. K.Harish Kumar, MD, DVL, omega-3 fatty acids calm your skin down and prevent irritation, redness, and inflammation caused by environmental and external stressors.
Here's what research says:
It is evident that omega-3 fatty acids can strengthen the overall structure of your skin cells and have therapeutic effects on your skin.
Now comes the big question – where do you get skin care products with these essential fatty acids? We've got you covered. Check out this list!
Best Skincare Products With Omega-3
1. Matis Paris Reponse Intensive Revitalizing Omega-3 Face Cream
It has a delicate texture that your skin will love. It repairs the skin barrier and keeps it hydrated. It also diminishes the signs of aging and spots and makes your skin appear youthful.
2. 24/7 Moisturizing Day Cream
It contains both omega-3 and omega-6 fatty acids that keep your skin moisturized and protect it from environmental stressors. It also contains vitamin E that prevents damage caused by harmful free radicals.
3. Visage Envy Remodeling Eye Cream
This eye cream is dermatologically tested and contains omega 3,6, and 9 that nourish the delicate skin around your eyes. The formula contains amino-peptide complex that tightens the skin and supports the cell renewal process.
4. Nature Escapes Olive & Omega Face Cream
This moisturizer is a powerful blend of anti-aging ingredients and essential fatty acids. It provides your skin with intense hydration without making it feel greasy. It suits every skin type, including sensitive skin.
5. Sundari Omega 3+ Cream Cleanser for Dry Skin
This is a non-foaming cleanser that reduces inflammation and heals your skin. Apart from the essential fatty acids, it also contains Ceramide 3 lipid that improves your skin texture and hydration levels.
When it comes to skin health, omega-3 fatty acids are an excellent option. Go ahead and try out any product from the list or ask your dermatologist to recommend topical creams for you. Use it and let us know how your skin feels.
References
"Docosahexaenoic acid inhibits UVB-induced.." PloS One, US National Library of Medicine.
"Photoprotective and anti-skin-aging effects.." Journal of Lipid Research, US National Library of Medicine.
"Cosmetic and Therapeutic Applications.." Marine Drugs, US National Library of Medicine.
The following two tabs change content below.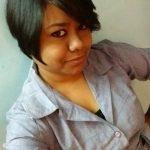 Latest posts by Ramona Sinha (see all)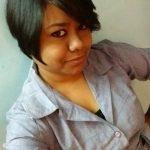 Ramona Sinha
Ramona is a journalist-turned-content writer. She holds a Master's degree in English Literature and has been writing for the digital world for over five years. She specializes in writing for Skin Care. She has done a certificate course titled 'Dermatology: Trip To The Skin', offered by Novosibirsk State University. She believes that beauty begins with a good skin care regimen and is on a mission to eliminate all toxins from her routine. She helps and guides readers in selecting products and ingredients specific to their skin type/issue. When Ramona is not working, her books and passion for music, good food, and traveling keep her busy.