Skin Care Acids Guide: How To Pick The Right Skin Care Acid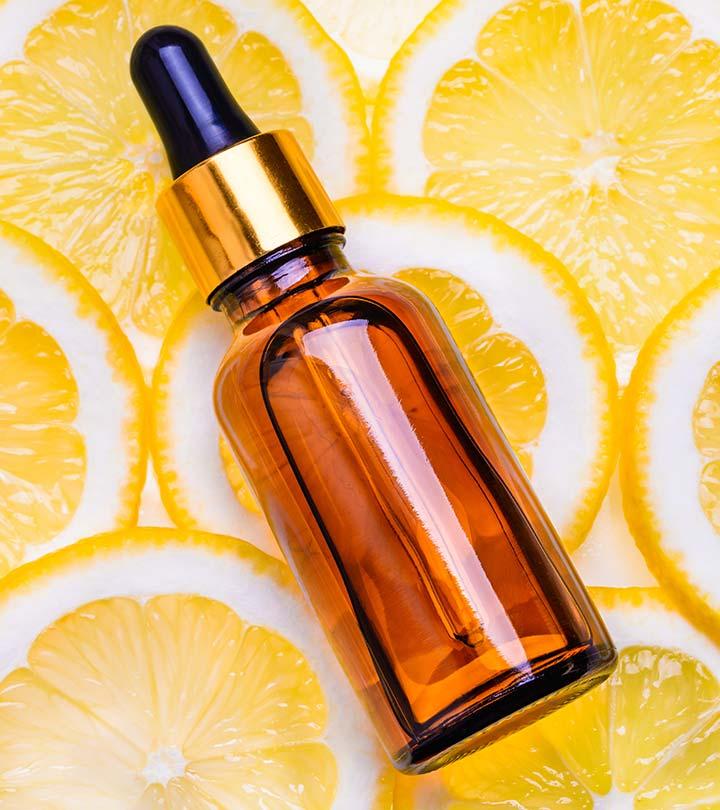 All these days, you believed that acids belonged to chemistry labs. I am sure that the term "acids" took you back to those organic chemistry classes in which you experimented with acids, bases, and other solvents. Well, acids no longer belong to just the labs – they also play a crucial role in skin care. Keep scrolling to learn about the different face acids and how they can help you keep your skin beautiful.
A Guide To Skin Care Acids
Skin care acids are mainly of two types:
Alpha Hydroxy Acids (AHAs)
Beta Hydroxy Acids (BHAs)
While both the acids function as exfoliators, both are different and work differently on your skin.
For instance, AHAs (water-soluble acids, such as glycolic acid) exfoliate your skin by breaking down the dead skin cells on the surface while BHAs (oil-soluble acids, such as salicylic acid) sink deeper into your skin pores and unclog them.
Glycolic and salicylic acids are the two most common acids you will find in skin care products. However, some acids are neither AHAs or BHAs (such as azelaic acid), but they are good for your skin and can be found in skin care products. Let's find out about all these types of acids and the skin types they suit.
1. Glycolic Acid
What Is It?
Glycolic acid is the most common alpha hydroxy acid used in skin care products, including chemical peels. It is usually derived from sugarcane. It gently exfoliates the skin and helps in reducing fine lines, wrinkles, and dark spots. It also improves skin texture and thickness and helps to even out the skin tone (1).
Suitable For
Glycolic acid can be used to brighten the skin and treat acne, acne scars, and hyperpigmentation. It is excellent for aging and mature skin (1). It is well tolerated by almost all skin types, especially oily skin. However, if you have sensitive skin, you should consult a dermatologist before trying glycolic acid.
Glycolic Acid Products That You May Try
Pixi Glow Tonic: This is an exfoliating toner with 5% glycolic acid.
Mario Badescu Glycolic Foaming Cleanser: This GA-based cleanser removes dirt and makeup from your face and leaves it radiant.
Reviva Labs 10% Glycolic Acid Crème: This is meant for mature skin. It improves skin texture and reduces sun-induced blemishes and spots.
2. Salicylic Acid
What Is It?
Salicylic acid is a beta hydroxy acid. It has comedolytic properties, which means it goes deep within the skin pores and unclogs them. Moreover, it helps in breaking down the topmost layer of your skin cells and dissolving the dead ones. That's why it is very effective in treating acne and comedones (2).
Suitable For
Salicylic acid is especially beneficial for oily and acne-prone skin. However, salicylic acid is also a salicylate, and its structure is similar to that of aspirin (acetylsalicylic acid) (2). Therefore, if you are allergic to aspirin, avoid salicylic acid.
Salicylic Acid Products That You May Try
CeraVe Renewing SA Cleanser: This mild cleanser exfoliates your skin, removes all traces of dirt and makeup and is non-comedogenic.
Paula's Choice RESIST Advanced Pore-Refining Treatment: This BHA gel exfoliator is non-abrasive and is suitable for daily use.
Stridex Maximum Strength Pads: These pads are alcohol-free and can control acne without drying the skin.
3. Azelaic Acid
What Is It?
Azelaic acid is a saturated dicarboxylic acid, which naturally occurs on your skin. It is produced by a yeast that stays on your skin. It can also be found in wheat, rye, and barley and is an excellent exfoliator. It is very popular for treating acne and has anti-inflammatory properties (3). Apart from acne, it also helps in reducing skin pigmentation.
Suitable For
Azelaic acid suits all skin types, including sensitive skin. It is excellent for reducing inflammation, and anyone who has rosacea can use this acid for reducing the symptoms and calming their skin (4).
Azelaic Acid Products That You May Try
The Ordinary Azelaic Acid Suspension: This lightweight cream-gel evens out the skin tone and visibly improves your skin texture.
Paula's Choice Defense Antioxidant Pore Purifier: This is an anti-aging serum that protects your skin from environmental stressors and purifies it.
Ecological Formulas Melazepam Cream: It helps control acne breakouts, prevents blemishes, and keeps your skin clean.
4. Mandelic Acid
What Is It?
Mandelic Acid is an AHA that works like magic in treating acne, melasma, wrinkles, and hyperpigmentation (5). It is also said to improve the quality of aged skin by improving its elasticity (6).
Suitable For
Mandelic acid takes time to penetrate your skin, and this makes it ideal for sensitive skin. It is good for dry skin as it keeps it moisturized by increasing sebum production. This property makes it unsuitable for oily skin. Also, together with salicylic acid, mandelic acid works well for those with darker skin tones and skin discoloration issues.
Mandelic Acid Products That You May Try
Dr. Wu Renewal System: This facial mask keeps your skin hydrated and improves your skin tone.
The Ordinary Mandelic Acid 10% + HA: This product promotes cell renewal to improve your skin texture and appearance. It is gentle and suitable for sensitive skin.
5. Lactic Acid
What Is It?
Lactic acid is also an AHA and a gentle exfoliator. This acid is usually found in milk, and that's why in ancient times, women preferred taking milk baths. Applying lactic acid on the skin improves its firmness and makes it smooth (7).
Suitable For
If you have dry skin and are looking for something to keep it moisturized, you can try lactic acid. This acid also works excellent on mature skin and prevents fine lines and wrinkles.
Lactic Acid Products That You May Try
The Ordinary Lactic Acid 5% + HA 2 %: This lactic acid peeling formula reduces inflammation and resurfaces the skin to make it bright.
DRMTLGY Exfoliating Body Lotion: This body lotion is formulated for those who have keratosis pilaris and folliculitis. It prevents rough and bumpy skin.
Splendora Lactic Acid Peel 50%: This peeling formula keeps your skin moisturized and improves hydration levels. It prevents premature aging and improves skin tone.
6. Kojic Acid
What Is It?
Kojic acid is produced by different types of fungi, especially Aspergillus oryzae (called Koji in Japanese). It is also a by-product during the fermentation of rice wine and soy sauce. Kojic acid is used in skin care for its skin brightening properties (8). It can reduce the appearance of sun-induced damage, age spots, blemishes, and scars and has anti-aging effects.
Suitable For
Kojic acid gives you visible results, but on the flip side, it can also irritate your skin if it doesn't suit you. It can also make your skin prone to sunburn. So, kojic acid should be used very carefully. It is better to consult a dermatologist to see if it suits your skin or not and know the correct way to use it on your skin.
Kojic Acid Products That You May Try
Kikumasamune Cream: This skin care cream made from Japanese sake provides intense hydration to the skin and keeps it nourished.
Kojie San Kojic Acid Soap: This soap can be used on both the face and the body. It contains coconut oil that keeps your skin moisturized. The soap fades blemishes and spots effectively.
Biopelle Brightening KNR Serum: This serum contains kojic acid, niacinamide, retinoI, peptides, and other skin rejuvenation ingredients. It contains hydroquinone-free agents that lighten and even out skin tone.
7. Hyaluronic Acid
What Is It?
Also called hyaluronan, this is a substance that is naturally produced by your body. It is mostly found in your connective tissues, skin, and eyes. It helps to keep your skin moisturized by binding water, thereby preventing premature aging (9). Environmental stress and sun exposure can affect the levels of hyaluronic acid in your body, especially your skin. You need to use HA skin care products to prevent this decline.
Suitable For
All skin types can benefit from hyaluronic acid. However, if you have dehydrated and mature skin, you need to include this acid in your skin care routine. It helps to keep aging skin plump and firm by boosting hydration levels.
Hyaluronic Acid Products That You May Try
Neutrogena Hydro Boost Hydrating Serum: This serum keeps your skin hydrated and makes it glow from within.
The Ordinary Hyaluronic Acid 2% + B5: This product keeps your skin moisturized and makes it soft and supple.
8. Ascorbic Acid
What Is It?
Ascorbic acid or vitamin C is an essential vitamin and a potent antioxidant that helps to reduce skin issues, such as hyperpigmentation, and protects it from oxidative stress and free radical damage. This often speeds up skin aging and causes inflammation (10).
Suitable For
Ascorbic acid suits almost every skin type and is especially suited for skin that struggles with hyperpigmentation. This powerful antioxidant is beneficial for brightening your skin and boosting collagen synthesis. Ascorbic acid or vitamin C is beneficial for mature skin.
Ascorbic Acid Products That You May Try
Tree Of Life Vitamin C Serum: This serum reduces the appearance of fine lines and wrinkles. It makes your skin soft and youthful.
Eve Hansen Vitamin C Night Repair Cream: This collagen boosting cream repairs damaged skin, evens out skin tone, and makes it soft.
TruSkin Daily Facial Moisturizer: This lightweight moisturizer keeps your face hydrated, prevents breakouts, and shrinks the pores.
9. Malic Acid
What Is It?
Malic acid is a type of AHA that your body produces naturally. Like other AHAs, malic acid helps your skin retain moisture. This, in turn, promotes skin cell turnover rate, which means that your skin cells are renewed at a faster pace, reducing the appearance of fine lines and wrinkles. This also softens the skin and improves its texture.
Suitable For
Malic acid is best suited for mature, sensitive, and combination skin types. It doesn't irritate the skin and gently exfoliates it to make it visibly smoother.
Malic Acid Products That You May Try
NewDayEssence Alpha Hydroxy Acid Nightly Exfoliating Pads: These pads are a blend of lactic, malic, and glycolic acids. These gently exfoliate your skin, promote cell renewal, and keep your skin hydrated.
10. Ferulic Acid
What Is It?
Ferulic acid is a hydroxycinnamic acid, a compound that is usually found in plant cells. Like vitamin C, this compound has antioxidant properties and is a free radical scavenger. It protects and heals some of the most important structures of your skin, including elastin, collagen, keratinocytes, and fibroblasts (11).
Suitable For
It is ideal for mature skin and those looking for anti-aging creams and acids. Also, if your skin is prone to sun damage, you can use this acid to protect your skin.
Ferulic Acid Products That You May Try
The Ordinary Resveratrol 3% +Ferulic Acid 3%: This powerful blend of antioxidants makes your skin smooth and maintains the hydration levels.
BioPure MED C+E Ferulic Acid: This serum reduces age spots and prevents sun damage. It also protects the skin from environmental stress.
11. Retinoic Acid
What Is It?
Retinoic acid or retinoids are derivatives of vitamin A. They have shown excellent results in treating aging skin and preventing the effects of photoaging, such as wrinkles and hyperpigmentation. They also improve skin thickness (12).
Suitable For
Retinoic acid or retinoids suit almost all skin types, except for sensitive skin. Always consult a dermatologist to know the concentration and the correct ways to use retinoids on your skin.
Retinoic Acid Products That You May Try
Baebody Retinol Serum: This serum reduces the appearance of wrinkles and fine lines. It makes your skin look youthful.
Skinceuticals Retinol 0.5 Repairing Night Cream: This night cream revitalizes your skin and reduces signs of aging to give you soft and smooth skin.
Neutrogena Rapid Wrinkle Repair: This is a powerful blend of hyaluronic acid and retinol. This cream reduces visible signs of aging and also improves the hydration levels of your skin.
When you start using face acids, you can expect to see results within the first two weeks. However, if you are new to the world of acids, it is better to consult a dermatologist before trying any new acid-based product on your face. If you have any questions on your mind, feel free to post them in the comments section below.
References
The following two tabs change content below.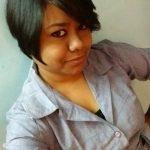 Ramona is a journalist-turned-content writer. She holds a Master's degree in English Literature and has been writing for the digital world for over five years. She specializes in writing for Skin Care. She has done a certificate course titled 'Dermatology: Trip To The Skin', offered by Novosibirsk State University. She believes that beauty begins with a good skin care regimen and is on a mission to eliminate all toxins from her routine. She helps and guides readers in selecting products and ingredients specific to their skin type/issue. When Ramona is not working, her books and passion for music, good food, and traveling keep her busy.