Is PediKlear The One Stop Foot-Care Solution You've Been Waiting For? We Take A Look
There's a new foot care product in the market and it claims to be better than all the rest, which lets be honest, is not a high bar to clear. But is PediKlear, like it's name suggests, going to take care of your calloused feet and give you those super soft and smooth heels you've desired? We tested our review unit and the results are indeed impressive.
Whats In The Box?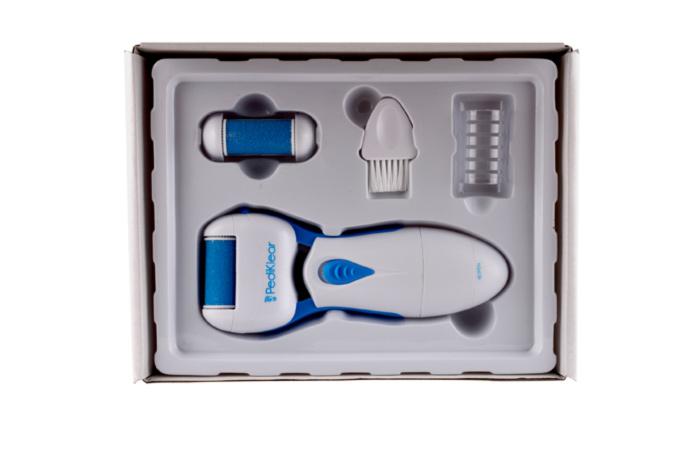 Let's start off with the contents of the box. Inside, we get the PediKlear itself, a replacement head (which is a nice touch), a cleaning brush – for cleaning the rotating head, and a safety cap to place on the unit when it is not in use. Other than that, the packaging is fairly straightforward and premium enough. Not that we'll be looking at it again.
Design