Is PediKlear The One Stop Foot-Care Solution You've Been Waiting For? We Take A Look There's a new foot care product in the market and it claims to be better than all the rest, which lets be honest, is not a high bar to clear. But is PediKlear, like it's name suggests, going to take care of your calloused feet and give you those super soft and smooth heels you've desired? We tested our review unit and the results are indeed impressive.
Whats In The Box?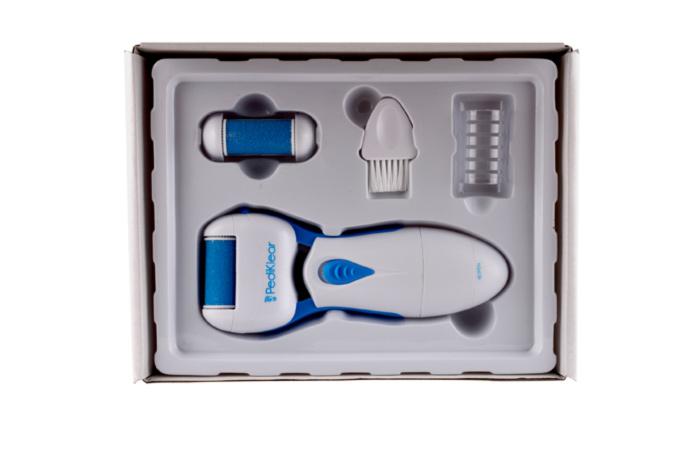 Let's start off with the contents of the box. Inside, we get the PediKlear itself, a replacement head (which is a nice touch), a cleaning brush – for cleaning the rotating head, and a safety cap to place on the unit when it is not in use. Other than that, the packaging is fairly straightforward and premium enough. Not that we'll be looking at it again.
Design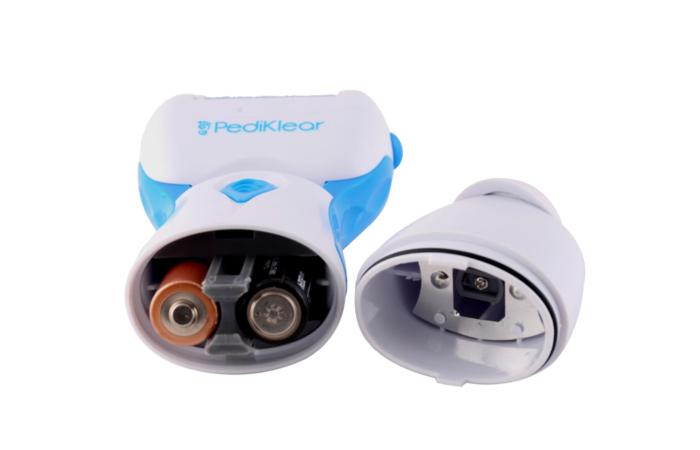 Starting off with the design, the product is fairly straightforward with a nice ergonomic feel in hand and sturdy build. On the bottom, there is a removable cap where the batteries (2xAA) slide in, and at the business end is the rotating head – PediKlear calls it the Mineral Surface Head – that is to be applied to the callouses and rough skin on the feet. A robust on-off switch rounds out the package.
Performance
Getting down to business, the Pediklear, once we inserted the batteries in our unit, switched on with a fairly loud whirring sound. Getting the batteries Into the unit was not hard, but the markings indicating positive and negative could have been larger.
In any case, we tested the Pediklear in two different conditions, first with dry feet and second with wet feet. Performance was stellar all around.
Dry Feet – With dry feet, the device managed to work its way through the many callouses (I didn't know there were so many on on the bottom of the feet) of our volunteer in just minutes. A word of warning here, there will be lots of dust – that's the dead, hard and rough skin being filed away, so make sure you operate the device where you can clean up. Or wet your feet first, which reduces the dust.
A wipe with a damp towel and a little moisturizer and to my untrained eyes, there was indeed quite a difference.
Wet Feet – The wet feet test was actually performed by me on my own feet. I soaked my feet for 10 minutes in lukewarm water, patted them dry with a towel and used the PediKlear. As mentioned, there was not as much dead skin dust flying around – but there was plenty when I gently tapped the device on my sink. I don't have that many callouses, but plenty of cracks on my heels as a result of wearing only sandals for many years. Here again, the PediKlear performed better than I actually thought it would, rendering my heels clearly softer, and more importantly (on a personal level), much smoother looking even after one 5 minute use.
Final Words: The PediKlear Callous Remover doesn't come cheap, like some of the other entrants into this space. But that's because it's not like any of the other entrants. It feels premium enough, is built sturdy and is water resistant – a big plus for me personally.
And the performance is on point. In both cases of wet and dry use, results were clear and immediate. The slight tickling feeling is worth it when you see the rough, unsightly and hard skin being filed away – leaving you with feet the kind of which I've not personally had for a long time.
We wish that the two AA batteries required came in the box, and the price could be off-putting for some, but other than that, two thumbs up from us.
You can buy this amazing product now on Amazon.
Verdict: Efficient, Great Performance. Recommended.
Recommended Articles
The following two tabs change content below.