Soba Noodles: Nutrition, Benefits, Types, And How To Make Soba noodles are part of Japanese cuisine and are known for their unique taste. These are made using buckwheat flour, which is gluten-free and ideal for people with celiac disease or gluten sensitivity. These versatile noodles are rich in protein and free from cholesterol. Studies have shown that dietary fiber, antioxidants and bioactive compounds found in soba noodles may help reduce the risk of heart disease, control blood sugar levels, and manage weight.
This article explores the health benefits of soba noodles, their nutrition, possible side effects, and some delicious recipes. Keep reading.
What Are Soba Noodles?
Soba noodles are made from buckwheat flour and are popular in Japanese cuisine. These have a nutty flavor and chewy texture and can be consumed both hot and cold. People in Japan make it a point to eat soba noodles on the evening of December 31st as part of a tradition that started between 1603 and 1867 (Edo period).
Soba noodles are available in different varieties depending on the amount of buckwheat flour used and flavorings added. Here are a few common types.
Types Of Soba Noodles
This is the most commonly found variety of soba noodles in the United States. It contains about 80% of buckwheat flour and 20% wheat flour. When mixed, wheat flour strengthens buckwheat flour and makes the noodles smoother.
This is the most traditional version of soba noodles and is made using 100% buckwheat flour. These noodles have a nutty taste, earthy flavor, and grainy texture and can be enjoyed warm or cold. Besides, these noodles are a good source of protein.
These whitish noodles are made only with the endosperm (a tissue produced inside the seeds) of buckwheat. They have a delicate aroma, a more refined flavor, and a subtle sweetness.
Inaka soba noodles are made with ground un-hulled buckwheat seeds for a darker color. These are thicker than sarashina soba and have a strong aroma.
These noodles are made using green tea powder, wheat flour, and buckwheat flour. These have a subtle scent and flavor of green tea, and are known for their delicacy. Besides, cha soba can be served both hot and cold, and is mostly consumed on special occasions.
How nutritionally rich are soba noodles? Here is a breakdown of their nutrient profile.
Soba Noodles Nutrition Profile
According to the U.S. Department of Agriculture, 100 grams of dry, Japanese soba noodles contain (1):
| | |
| --- | --- |
| Calories | 336 |
| Protein | 14.4g |
| Fat | 0.71g |
| Carbohydrate | 74.6g |
| Calcium | 35 mg |
| Iron | 2.7 mg |
| Magnesium | 95 mg |
| Phosphorous | 254 mg |
| Potassium | 252 mg |
| Zinc | 1.71 mg |
| Thiamin | 0.48 mg |
| Niacin | 3.21 mg |
| Folate | 60 µg |
Soba noodles carry an impressive nutrient profile. But how do these nutrients benefit your health? In the next section, we discuss the six top health benefits of soba noodles. Keep reading.
Health Benefits Of Soba Noodles
1. May Reduce The Risk Of Heart Disease
A study conducted on 850 ethnic minorities in Southeast China found that intake of oats and buckwheat had cholesterol-lowering effects. The findings suggest that buckwheat is associated with lower serum total cholesterol and LDL cholesterol, and a higher ratio of HDL to total cholesterol (2).
Most animal studies also support these findings. Moreover, buckwheat intake was also shown to reduce triglyceride levels (3). This gluten-free pseudocereal also has the potential to reduce plasma cholesterol levels and hypertension (4). All these factors help reduce the risk of cardiovascular disease.
2. May Help Control Blood Sugar Levels
The high starch content and low glycemic index values of buckwheat food items like soba noodles help control blood sugar levels. Foods with low glycemic values digest slowly and prevent a sudden spike in blood sugars. Similarly, the rate of starch hydrolysis of boiled buckwheat noodles was found to be low. Hence, soba noodles help with glycemic control and may be included in diets designed for people with diabetes (5), (6). A review published in the Journal of Education and Health Promotion suggests that whole grain products like buckwheat help prevent and control type-2 diabetes (7).
3. Have Anti-Inflammatory Properties
Buckwheat and its products show anti-inflammatory properties, which help prevent and treat inflammatory bowel diseases (8). Buckwheat's bioactive compounds like flavonoids may also help improve chronic inflammatory conditions (9). These polyphenolic compounds also have the potential to inhibit the onset and development of inflammatory diseases (10).In addition, whole grain intake is also inversely associated with inflammation (11).
4. May Help Treat Varicose Veins
Rutin, a citrus flavonoid in buckwheat, has a protective role in treating various ailments like varicose veins, internal bleeding, or hemorrhoids. Findings from the study conducted by Guru Ghasidas University (India) suggest that rutin may be developed as a food supplement to cope with acute organ dysfunctions caused by inflammatory and oxidative damage (12). However, more studies are needed to understand this benefit of buckwheat or soba noodles.
5. Is A Prebiotic Food
Buckwheat could significantly increase aerobic mesophilic and lactic acid bacteria in rats. These findings suggest that buckwheat could possibly be considered as a prebiotic product (13). Prebiotics may help prevent diarrhea, reduce the risk of cancer, stimulate mineral absorption, and improve lipid metabolism (14).
6. May Help With Weight Loss
Buckwheat is very high in protein. Studies suggest that consumption of a protein-rich diet may help with weight loss (15). Jamie Hickey, Registered Dietitian, says, "These noodles contain an ingredient called konjac (Amorphophallus konjac), which is native to Asia and Southeast Asia in particular. Konjac is packed with dietary fiber that fills the stomach, ensuring that appetite stays in control".
Include soba noodles in your diet to reap all these health benefits. But does this Japanese dish cause any side effects? Scroll down to know.
Side Effects Of Soba Noodles
Consuming soba noodles is generally considered safe. However, buckwheat may cause some allergic reactions like anaphylaxis, bronchospasm (acute narrowing of your airways) and urticaria (skin rashes) in elderly people. These cases are commonly reported in Europe and Asia (16). Moreover, buckwheat flour is often mixed with wheat flour to make soba noodles. Hence, people sensitive to wheat may experience allergic reactions. Therefore, always go through the product labels to check if there are any gluten-containing grains in the product (17).
Soba noodles have a wide commercial presence. However, you can also prepare these noodles at your home easily. Let us find out how.
How To Make Soba Noodles Easily At Home?
What You Need
Stone-milled buckwheat flour – 2 cups (280 grams)
Filtered or mineral water – ¾ cup
All-purpose flour – ½ cup
Buckwheat starch – for rolling the soba
Process
Gradually add water to the sifted flour mixture, tossing with your fingertips until flour is incorporated and forms a crumbly mixture.
Knead the mixture in a circular motion until it begins to form small clumps (about 2 minutes).
Gather dough and shape into a large ball. Knead until it is semi-firm and smooth. Press the ball into a one-inch-thick disk.
Roll the dough into an 18-inch square (about 1/8 inch thick) on a surface dusted with tapioca starch. Trim the edges to create an even square.
Sprinkle half of the dough with tapioca starch. Fold in half lengthwise. Sprinkle again and fold in half to create a 9-inch square with four layers of dough.
Cut the dough into thin noodles using a ruler or cutting guide. Tap on the cutting board to remove excess starch.
You need to store soba noodles properly to enhance their shelf life. In the next section, we bring to you some important storage tips you may consider.
How To Store Soba Noodles?
Like pasta, dry soba noodles can last up to two years if you store them in a cool, dry place. They do not require refrigeration, and you need to keep them away from moisture. Freshly made soba noodles can last for 1 to 3 days in the fridge. But if you want to freeze them after cooking, drain the water and place them in a Ziploc bag. They can last two weeks if you freeze-dry them.
Where To Buy?
You can find soba noodles in grocery stores, health food centers, and also online.
We have listed a few easy and delicious recipes of soba noodles in the next section. Take a look and try them out.
Soba Noodles Recipes To Try
1. Sesame Soba Noodles
What You Need
For The Sesame Dressing
Rice vinegar – ¼ cup
Toasted sesame oil – ½ teaspoon
Tamari – 2 tablespoons
Grated ginger – 1 teaspoon
Maple syrup or honey – ½ teaspoon
Grated garlic clove – 1
For The Soba Noodles
Soba noodles – 6 ounces
Sliced avocados – 2
Sesame oil – for drizzling
Lemon – 1
Blanched snap peas – 2 cups
Edamame – ¼ cup
Fresh mint leaves – ¼ cup
Thinly sliced red radishes – 1
Process
Make the dressing: Combine the vinegar, tamari, sesame oil, ginger, garlic, and honey in a small bowl. Set it aside.
Bring an unsalted pot of water to a boil and cook the soba noodles according to package directions.
Drain and rinse well in cold water (to remove starches that cause clumping).
Toss the noodles with the dressing and divide them into 2 to 4 bowls.
Squeeze fresh lemon juice onto the avocado slices. Add these to the bowls along with snap peas, edamame, radish, and mint. Sprinkle with sesame seeds.
Drizzle with more tamari or sesame oil, if desired.
2. Spicy Peanut Soba Noodle Salad
What You Need
For The Spicy Peanut Sauce
Peanut butter – 5 tablespoons
Chili sauce – ¼ cup
Soy sauce – 5 tablespoons
Sesame oil – 2 tablespoons
Water – 5 tablespoons
Honey – 2 tablespoons
Peanuts – ½ cup
Garlic– 1 clove
Lime – 1
For The Salad
Chopped purple cabbage – 3 to 4 cups
Red bell pepper – 1
Chicken breast – 1 lb.
Soba noodles – 10 ounces
Crushed peanuts – for topping
Fresh cilantro or basil – to taste
Process
Pure sauce ingredients in a food processor or blender.
Add the peanuts last so you can control how chunky it is.
Cook the chicken in a skillet over medium-high heat. Season with salt and pepper.
When the chicken is cooked through, set it aside until cool enough to handle and shred the meat.
Chop the red pepper, cabbage, and cilantro to your desired size for the salad.
Cook the noodles according to package directions (usually by just boiling for a few minutes).
Toss everything together with enough dressing to generously coat everything. Serve hot or cold.
3. Soba Noodles Stir Fry
What You Need
For The Sauce
Soy sauce – 2 tablespoons
Rice vinegar – 2 teaspoons
Mushroom broth – 2 tablespoons
Sriracha – 2 teaspoons
Brown sugar – 1 tablespoon
For The Stir Fry
Dry soba noodles – 4 ounces
Vegetable oil – 1 tablespoon
Broccoli florets – 1½ cups
Sliced bell pepper – 1 cup
Sliced brown mushrooms – ¼ lb.
Shelled edamame beans – ¾ cup
Scallions – 2
Minced fresh garlic – 1 tablespoon
Sesame seeds – 1 tablespoon
Process
Prepare the sauce by whisking the soy sauce, mushroom broth, rice vinegar, sriracha, and brown sugar in a small bowl. Set it aside.
Cook the noodles according to package directions. Drain and rinse with cold water. Set it aside.
Heat the vegetable oil in a large skillet set over medium-high heat.
Add the mushrooms in a single layer once the oil is shimmering and brown for 1 to 2 minutes per side. Remove from the pan and set it aside.
Add the broccoli to the pan and sauté for 3 to 4 minutes until they are tender-crisp.
Add the bell peppers, shelled edamame, and scallion. Stir fry for another 1 to 2 minutes until the bell peppers have softened.
Add the garlic, sauce, and noodles to the pan. Use tongs to toss the noodles and coat the vegetables in sauce.
Allow the sauce to bubble up and thicken for 60 seconds. Turn off the heat, garnish with sesame seeds, and serve hot.
The benefits of soba noodles go beyond their delectable savory taste. These Japanese noodles come in different varieties and are made from buckwheat flour. They are packed with proteins, carbs, vitamins, and minerals that support good health. Soba noodles may reduce the risk of heart diseases, manage blood sugar levels, and aid in weight loss. This prebiotic food has natural anti-inflammatory properties that can help reduce inflammation. However, when consumed in excess, it can cause problems. Commercial soba noodles may have wheat flour mixed in and trigger allergic reactions. You should limit its use and consult a doctor if any adverse reactions occur.
Frequently Asked Questions
Are soba noodles better for you than pasta?
Yes, soba noodles are better when compared to traditional pasta. These noodles are high in fiber and protein, whereas pasta is high in calories and carbohydrates.
Are soba noodles healthier than rice?
Yes, soba noodles are healthier than rice. While a 50-gram serving of the noodles has a GI of 56, it is 100 for rice.
Can vegans eat soba noodles?
Yes, vegans can include soda noodles in their diet as these noodles are made with plant-based ingredients.
Key Takeaways
Soba noodles are made with varying amounts of buckwheat flour and may help reduce cholesterol and triglyceride levels.
Buckwheat flour has a low glycemic index, and therefore, it prevents sudden spike in blood sugar levels.
The protein-rich buckwheat flour may also help increase satiety and decrease energy intake. Besides, its flavonoid content may also protect against inflammatory diseases.
Sources
Articles on StyleCraze are backed by verified information from peer-reviewed and academic research papers, reputed organizations, research institutions, and medical associations to ensure accuracy and relevance. Read our editorial policy to learn more.
Recommended Articles
The following two tabs change content below.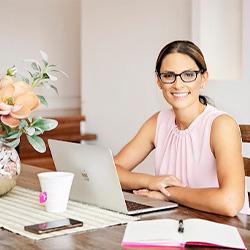 Yvonne O' Halloran
(MND (Nutrition & Dietetics))

Yvonne is a passionate dietitian who loves to help people reclaim their health and align their morals and beliefs with...

more