What Is Sodium Methyl Cococyl Taurate? Is It Skin-Safe?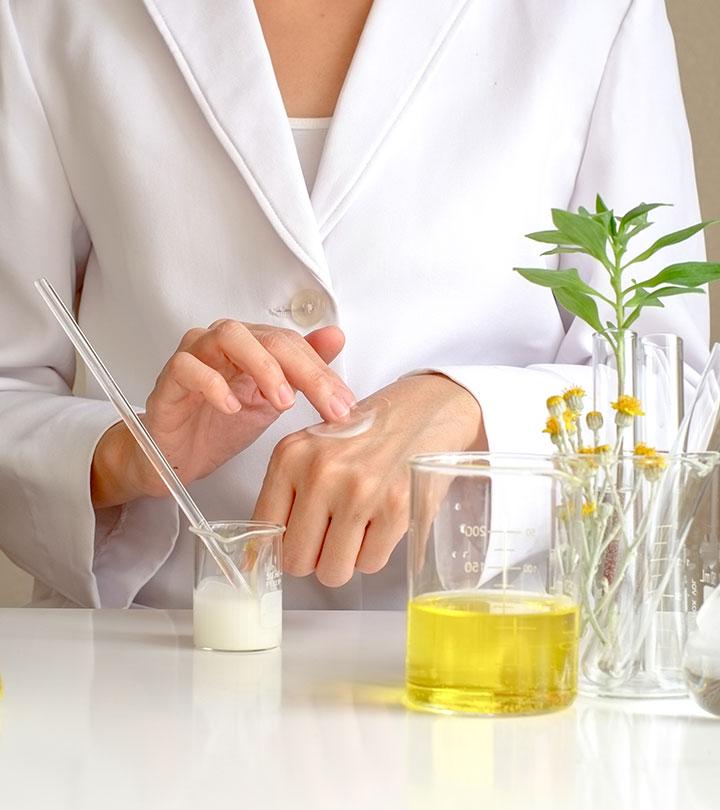 You must have come across sodium methyl cocoyl taurate in the ingredients list of a skin care product and wondered what it is. Sodium methyl cocoyl taurate is a natural and biodegradable surfactant derived from coconuts. It is milder than other surfactants (like sulfates) and is commonly used in baby and adult skin care products. Keep reading to learn everything you need to know about the benefits and safety of this ingredient.
What Is Sodium Methyl Cococyl Taurate?
Sodium methyl cocoyl taurate is a mild surfactant derived from coconut. It is white and has a paste-like consistency. It is found in many skin and hair care products like cleansers and shampoos (rinse-off products), including baby products. However, it is also used in leave-on products like foundations and face powders and other products like mouthwashes and breath fresheners (1).
According to Dr. Sandra El Hajj, Founder & President of The American Preventive Health Organization, "Sodium methyl cocoyl taurate or SMCT is the best alternative to harsh silicones and is safe for use due to its minimal side effects."
Board-certified dermatologist Dr. Ahmad Chaudhry, MD, says, " Sodium methyl cocoyl taurate is mild, less potent, and does not alter the skin pH. As a result, it is suitable for people with sensitive skin." This ingredient has numerous benefits. Let's take a look.
What Does It Do?
Taurates like sodium methyl cocoyl taurate are mild anionic surfactants. They are commonly used in sulfate-free shampoos to cleanse the scalp without drying as they have a chemically stable pH (2).
Sodium methyl cocoyl taurate can enhance the penetration of other ingredients in the skin (1).
Taurine surfactants may also exhibit antioxidant properties, regulate inflammatory responses, and enhance the skin barrier function (3).
Since it is a non-drying cleanser, it can keep the skin soft and moisturized after use. It is also said to be safe and gentle for sensitive skin.
There are two ways to prepare sodium methyl cocoyl taurate. Find out in the next section.
How Is Sodium Methyl Cocoyl Taurate Made?
Method 1
SMCT is prepared by dissolving N-methyl taurine (a coconut fatty acid amide) in a blend of sodium hydrate, isopropyl alcohol, and water.
A mixture of lauric acid, sodium chloride, and sodium hydrate is added to the solution.
A solution of calcium chloride and hydrochloric acid is added to the blend.
The mixture is then refined, strained, and dried, forming a whitish powdery substance. It can also be found as a solution mixed with water and sodium chloride (1).
Method 2
In this method, coconut fatty acid amide – N-methyl taurine, sodium methyl taurate solution, and boric acid are heated at 200° C.
It is then distilled in water and stirred at lower heat and pressure levels.
The mixture is cooled down to form a wax-like substance that is powdered.
Sodium methyl cocoyl taurate is added to almost all skin care and hair care products. Here are some of the products you can find this mild surfactant in.
What Products Is It Commonly Found In?
Face washes
Low pH anti-acne products
Shampoos
Body washes
Face masks
Toothpastes
Liquid soaps
Bubble bath soaps
Skin creams
Skin lotions
Baby care products
Oral products
Although sodium methyl cocoyl taurate is mostly considered safe, it may cause adverse reactions.
Is It Safe For The Skin?
Sodium methyl cocoyl taurate may cause (1):
Redness and skin rash (erythema)
Eye irritation
Hence, always do a patch test before using products with sodium methyl cocoyl taurate.
Conclusion
Sodium methyl cocoyl taurate is a mild alternative to harsh surfactants like sulfates and silicones. It is gentle on the skin and cleans it without drying. It also may help maintain the barrier function that protects the skin from external factors. If you want to avoid sulfates, you can go for this mild surfactant. However, do a patch test to avoid the risk of allergic reactions.
Sources
The following two tabs change content below.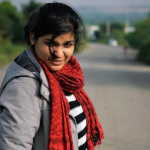 Anjali Sayee is a writer and an introvert. From studying Aeronautical Engineering and wanting to design her own airplane to writing articles on hairstyles, she has been on quite a journey. She believes that hair is one of the key factors that define a woman's personality. To quote her, "What's the first thing they do in the movies to show a personality change? Change the hair – because it has a life of its own." She's here to help you find the hairstyle you need. This bookworm is a self-professed Wholocker, a talented drummer, and an amateur photographer.