Soft Food Diet – What Is It, Foods To Eat, And Recipes
The soft food diet contains low-fiber foods that are easy to swallow and digest. It is basically a transition diet that helps the digestive system to function normally again (after abdominal sugery or tooth extraction). Careful planning is required to prevent any sudden flare-ups. And to speed up the recovery process, you must know which foods to eat and avoid, how to prepare soft foods, and a lot more. Give this post a quick read to find out all about the soft food diet. Swipe up!
What Is The Soft Food Diet And Why You Need It?
The soft food diet is a short-term diet plan that gives the digestive system a bit of rest. The foods are generally low-fiber, soft, chopped, mashed, or blended so that there is no need for them to be chewed. And the low fiber content puts less stress on the stomach and small intestine. You may need to be on a soft food diet temporarily or permanently depending on your medical condition. It is generally prescribed by doctors for those who are suffering from stomach ulcers or have undergone surgery of the mouth, teeth, or the digestive system. And you must be careful about what foods you eat. To know what should be eaten and avoided, take a look at the following section.
Soft Food Diet Foods To Eat
Here's a list of foods that you can eat while on a soft food diet:
Peeled, mashed white potato
White rice
White bread
Flour pasta
Strained vegetable and fruit juices
Banana
Avocado
Mango juice
Pancakes with syrup
Peeled and cooked veggies without the seeds
Clear/blended soup
Bone Broth
Peeled fruits
Ground and well-cooked meat
Mashed legumes
Well cooked, chopped/mashed tofu
Homemade ricotta or cottage cheese
Scrambled or soft boiled eggs
Milk and milkshakes
Ice cream
Yogurt
Custard
Jelly
Soft and moist homemade cake without nuts
It is quite evident from this list that you have to follow a strict diet and should be careful about what you put in your mouth. To make it easier for you, here's a list of foods you must avoid.
Soft Food Diet Foods To Avoid
Take a look at this list to avoid consuming potentially harmful foods while your digestive system is still recovering:
Raw veggies
Unpeeled fruits
Fruit and vegetable juices with the pulp
Brown rice, red rice, black rice
Whole lentils
Whole wheat and whole grains
Berries
Soda and carbonated beverages
High-fiber breakfast cereals
Bagel
Popcorn
Nuts, seeds, peanut butter, and beans
Toast and crackers
Dried fruits
Coconut
Fried veggies
Chunky meat
Now you have an idea what you should eat and avoid. Next, scroll down to know how to prepare soft foods.
How To Prepare Soft Food
To prepare soft foods, you need to know which foods are good for you, and how to prepare them. All your doubts will be answered if you just check the list below:
Peel the vegetables and chop them into small pieces.
Peel and pit the fruits and chop them into small pieces or make a thick smoothie.
Pulse the meat in a food processor.
Boil the veggies and meat to make them soft and easy to chew.
Use a sieve to strain the fruit juices.
Use two cups of water to cook half a cup of white rice. Add more water if needed.
Use a hand blender to make blended soups.
Mash the curried veggies to make them easy to swallow.
Seed chilis, gourds, tomato, and cucumber.
Now, this is starting to look easier, right? Then, why not look at a few easy, 2-minute soft food diet recipes? Scroll down to know how to make your "bland" soft food into the best food you've ever had.
5 Yummy Soft Food Diet Recipes
1. Blended Chicken Soup
Ingredients
2 oz skinless chicken breast
½ cup seeded and chopped tomato
¼ cup peeled and chopped carrot
¼ cup chopped white onion
¼ cup chopped celery
Salt to taste
How To Prepare
Heat a non-stick soup pot and toss in all the ingredients.
Stir and cook for a minute.
Add a cup of water.
Let it boil until the chicken breast and the veggies are cooked thoroughly.
Switch off the burner and use a hand blender to blend the chicken and veggies into a thick and creamy paste.
Serve it hot in a bowl.
2. Low-Fiber Fruit Juice
Ingredients
½ peeled, chopped apple
1 orange
½ cup green grapes
A pinch of pink Himalayan salt
¼ teaspoon maple syrup
How To Prepare
Toss the chopped apple, orange, and green grapes into a blender.
Blend well and strain them.
Add the salt and maple syrup.
Stir well and drink!
3.Mashed Potato With Soft Veggies
Ingredients
1 peeled and cubed white potato
¼ cup peel and finely chopped carrot
¼ cup blanched and mashed peas
¼ cup homemade yogurt
Salt to taste
How To Prepare
Boil the potato and carrot in a pot.
When they are done, transfer them to a bowl.
Mash the boiled potato and carrot.
Add salt, mashed peas, and yogurt.
Mash and bring everything together and dig in.
4. Banana Maple Syrup Smoothie
Ingredients
1 banana
1 tablespoon maple syrup
½ cup yogurt
How To Prepare
Toss all the ingredients into a blender.
Blitz it.
Pour the smoothie into a glass and enjoy!
5. Soft Ricotta Cheese Pudding
Ingredients
1 cup ricotta cheese
½ apple, peeled and chopped
2 teaspoons organic honey
2 tablespoons pineapple juice
How To Prepare
Toss the ricotta cheese and chopped apples into a blender.
Blitz it and scoop it out into a bowl.
Add the pineapple juice and mix well.
Top it with a good drizzle of organic honey.
These are the five best soft food diet recipes. You can experiment with various ingredients to see what suits your taste buds and stomach well. Now, let's take a look at a few tips for a soft food diet.
Tips
If it is difficult for you to chew, opt for foods that you can drink. Make milkshakes, soups, and juices.
If you feel weak, you can consume vitamin-fortified juices and smoothies.
Due to your medical issue, you may not feel like eating. In that case, bone broth is the best option to keep you healthy and going.
Keep it simple but exciting by allowing yourself to eat a variety of foods that taste good.
To conclude, being on such a restricted diet is a nightmare. But if you know what you can eat and what you cannot, you can enjoy good, soft, and stomach-friendly foods that will strengthen and aid quick recovery. So, eat the right foods and get well soon!

The following two tabs change content below.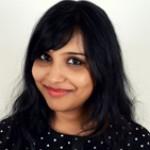 Latest posts by Charushila Biswas (see all)