Sonakshi Sinha Weight Loss Secrets – Diet & Workout Plan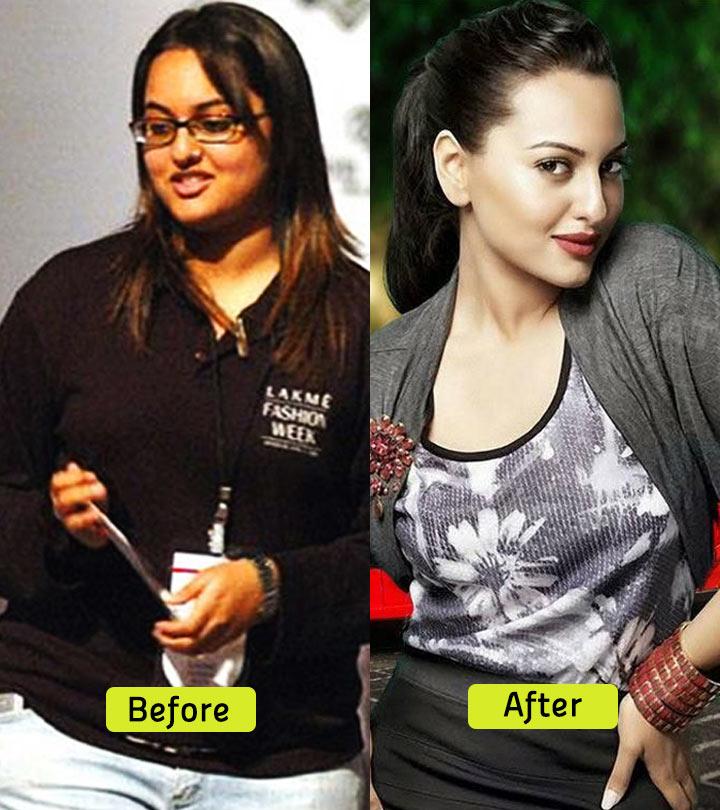 "I'm here to be a Hero, not size zero," said Sonakshi Sinha, the beautiful and versatile Bollywood actress. This brave woman is not the conventional skinny chick you would normally see on the big screen. But her recent stunning Instagram pictures flabbergasted everyone who can't stop going ga-ga over her new avatar. No, she is not size zero, but she has slimmed down and toned up (RIP body shamers!). Obviously, this has increased her appeal and X factor.
So, if you are someone who loves eating and hates working out like Sonakshi, here's her inspiring body transformation story and how you can achieve your target body weight. Because if Sonakshi could do it, you can too. Read on!
What Inspired Sonakshi To Lose Weight?
Sonakshi Sinha was overweight before entering films. She weighed about 90 kgs and loved to munch junk food and did not follow any workout regimen. Sonakshi was always criticized for being plump, but she never cared about what the body shamers thought of her. It was Salman Khan, her debut film's co-star, who could finally motivate her to lose weight.
Sonakshi Sinha candidly accepts that if it were not for Salman. she would have never lost weight! By following a strict diet plan and working out regularly, Sonakshi lost 30 kgs and brought her weight down to 60 kgs. Want to know what she ate and avoided to lose weight? Then you must scroll down.
Sonakshi Sinha Weight Loss Diet Chart
| | |
| --- | --- |
| Early Morning | 1 glass warm water with honey and lemon juice |
| Breakfast | Cereal and low-fat milk + 1 whole wheat toast |
| Lunch | 1 cup mixed vegetable curry with 2 chapatis and salad |
| Evening Snack | 1 cup green tea or a bowl of fruits |
| Dinner | ½ cup dal, mixed vegetable curry, a piece of chicken breast or grilled fish |
Why This Works
A cup of warm water with honey and lime juice on an empty stomach helps to flush out the toxins and also supports bowel movement. Cereal and low-fat milk with a whole wheat toast give the body the required amount of complex carbs, calcium, potassium, and dietary fiber that helps to satiate hunger and strengthen the bones.
For lunch, vegetable curry, chapatis, and salad provide the body with vitamins, minerals, and dietary fiber. Green tea is a rich source of antioxidants and helps to suppress appetite. Fruits are a great source of phytonutrients and fiber.
For dinner, dal, chicken or fish is an excellent source of lean protein while mixed veggie curry is loaded with fiber, vitamins, and minerals. But Sonakshi does more than just follow this diet to maintain her weight. Scroll down to find out.
Sonakshi Sinha Weight Loss Diet Rules
Apart from following this diet strictly, she also adheres to the following rules.
Eat every 2-3 hours.
Drink water.
No carbs after 6:00 p.m.
Eat weight-gain food in moderation.
These measures help her to feel full and satisfied throughout the day. However, she also works out rigorously to help melt the fat. Check out how she built that fabulous body.
Sonakshi Sinha Workout Plan
Sonakshi hits the gym twice a day to shed fat, build lean muscle mass and strength. She trains under the guidance of celebrity fitness trainer Yasmin Karachiwala, and her workout regimen includes:
Cardio
Weight training
Functional training
Hot yoga
Spinning
Swimming or playing tennis
This mix of exercise types keeps her motivated and engaged because like most of you, Sonakshi also hates going to the gym or working out at all. So, if you want to join a gym, make sure your trainer gives you a workout regimen that works best for you. If you want to try out different exercise types, like Sonakshi, tell that to your trainer. Also if you only like cardio or weight training, you can voice your opinion. This will help your trainer to design a customized exercise plan to help you shed the fat sooner than you know.
Now, are you wondering if you will lose weight by adhering to Sonakshi's weight loss mantra? Let's find out.
Can You Lose Weight By Following Sonakshi Sinha's Weight Loss Plan?
You may, you may not! Because weight loss depends on various factors such as medical condition, current body weight, diet plan adherence, workout plan adherence, social support, genetics, etc. So you have to change your diet and workout plan keeping your body type in mind. You cannot blindly follow Sonakshi SInha's weight loss plan and expect to lose the flab. Moreover, you should always look at the bigger picture, which is changing your lifestyle to make your weight loss permanent and sustainable. Want to know how? Take a look at the next section.
Lifestyle Changes For Weight Loss
1. Kitchen Makeover
Yes, unless you give your kitchen a complete makeover you cannot give your body a makeover. Because if you have high-calorie, high-carb foods stocked up in your kitchen cabinet, you will end up eating them at some point or the other. That would only lead to weight gain. Now is the time to dispose the foods that are unhealthy and can potentially make you chubby. Then the next thing you should do is to buy veggies, fruits, nuts, low-carb grains, lean protein, and healthy fats and store in your fridge or kitchen cabinet. You can also get low-fat frozen yogurt and dark chocolate to satiate your sweet tooth or make unsalted and butter-free popcorn or homemade baked veggie wafers to satiate your cravings for a crunchy snack.
2. Cook At Home
Home-cooked food is your best bet when it comes to losing weight. When you cook at home, you can control the number of ingredients you use and also avoid consuming "invisible calories" that come with sauces, toppings, deep-fried coatings, etc. So start cooking at home to help your body eliminate the calorie load and mobilize the fat quicker.
3. Avoid Dehydration
Weight loss also depends on your body's hydration status. The more you are dehydrated, the more toxic buildup will occur in your body. And the more toxins in your body will lead to inflammation-induced weight gain. Therefore, drink at least 2-4 liters of water. Consume coconut water, fresh fruit juice, buttermilk, detox water, etc. to keep your cells active thereby helping to flush out toxins and boosting the metabolism.
4. Sleep
Sleep deprivation is one of the leading causes of weight gain. When you do not sleep enough, your body doesn't get the chance to repair itself and detoxify the toxins in the body. This increases stress and leads to emotional eating leading to weight gain. Therefore, start developing a habit of sleeping at least 7-8 hours at night.
5. Take A Break
Too much stress can also lead to weight gain over an extended period. Therefore, take a break now and then. If you cannot find the time to travel, take time out to do what you love or what interests you. This will take the load off your shoulder and help relax your body and mind, which will lead to less toxic buildup and inflammation.
To conclude, Sonakshi Sinha is no superhuman, but what helped her was the fact that she did not lose her focus. If you follow these tips, you can also get rid of the unhealthy habits and kick start your weight loss plan. So, get inspired and give your best to bid adieu to the unwanted flab. Good luck!
The following two tabs change content below.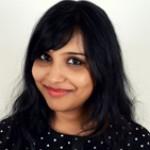 Charushila Biswas is a Senior Content Writer and an ISSA Certified Specialist in Fitness & Nutrition. She is an alumni of VIT University, Vellore and has worked on transgenic wheat as a part of her Masters dissertation from NRCPB (IARI), New Delhi. After completing her Masters, she developed a passion for nutrition and fitness, which are closely related to human psychology. This prompted her to author a review article in 2015. She has written over 200 articles on Fitness and Nutrition. In her leisure time, Charushila loves to cook and enjoys mobile photography.