Sonam Kapoor's Weight Loss Secrets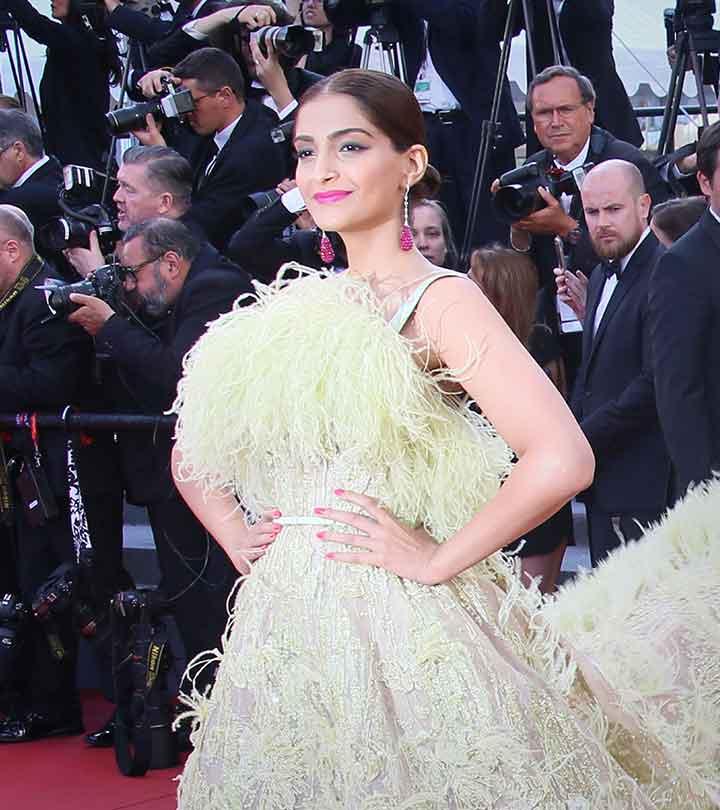 The stunning style diva and a ravishing actress, Sonam Kapoor is a go-getter and an embodiment of today's strong willed woman. Her amazing body transformation before joining the movies inspires many women even today. After all, losing 35 kgs is not easy. She follows a diet and workout plan that keeps her metabolism kicking and her body in amazing shape. Her weight loss journey also helped her build confidence and a positive body image. So, if you want to lose weight but have been procrastinating, read on to know Sonam Kapoor's weight loss secret, and stun everyone.
Why Did Sonam Kapoor Lose Weight?
Before joining the movie business, Sonam Kapoor studied arts and theatre in Singapore. During this time, she went up to 85 kgs! After successfully earning her degree, she joined Bollywood and started assisting one of the prominent Bollywood directors, Sanjay Leela Bhansali. Sonam's diligence and knowledge helped her get Sanjay Leela Bhansali's attention. Soon after, Sonam was signed up for Sanjay Leela Bhansali's upcoming movie, Saawariya. It was at this time that her weight was pointed out and Sonam took that criticism in her stride and decided to lose weight for her debut film.
How Did Sonam Kapoor Lose Weight?
Sonam knew that only wearing stylish clothes or computer graphics will not give her the confidence to flaunt her body. So, she took the help of trainers and dieticians to lose weight and become fit. Yasmin Karachiwala helped her with pilates, Bharat Thakur helped her learn Power Yoga, Monisha and Shervir helped her with weight training, and Zarine Watson helped her with general fitness. She also started getting trained in Kathak, an Indian classical dance form, to keep herself toned and fit for dance numbers in her movies. Sonam Kapoor had played rugby, basketball, and other outdoor sports in her school days, which helped her learn these new skills quickly. Let's find out more about her diet and workout plan.
Sonam Kapoor's Weight Loss Diet Chart
Sonam Kapoor lives on a high-protein and low-carb diet. She eats 5-6 meals a day and keeps herself hydrated. She doesn't believe in starving herself and munches on apples, dry fruits, and energy bars if she feels hungry in between meals. She also eats chocolates and other guilty-pleasure foods in moderation when she craves for it. Here is Sonam Kapoor's diet chart.
| | |
| --- | --- |
| Meals | What To Eat |
| Early Morning | 1 glass warm water with lime juice and honey |
| Breakfast | Seasonal fruit and oatmeal |
| Mid-morning Snack | Nuts and coconut water/fresh fruit juice |
| Lunch | 1 pearl millet/ sorghum flour chapati + daal + fish/chicken + vegetable curry + salad |
| Snack | Boiled egg whites or chicken cold cuts + multigrain crackers |
| Dinner | Soup + salad + chicken/fish |
Why This Diet Chart Works For Sonam Kapoor
Sonam Kapoor starts her day with a glass of warm water, honey, and juice of a lime. This concoction stimulates bowel movement, boosts metabolism, and helps to flush out the toxins. For breakfast, she eats high fiber oatmeal, which prevents fat absorption in the body. A bowl of seasonal fruit gives her body an extra boost of nutrition and helps to facilitate good skin and hair health. Nuts are rich in healthy fats that are needed to maintain cell integrity and reduce inflammation. Coconut water is a source of natural electrolytes and acts as an hydrating and diuretic agent. Fresh fruit juice helps to increase satiety and improves bowel movement. Pearl millet or sorghum chapati is rich in dietary fiber and helps to prevent gut problems. Daal and fish/chicken is a great source of protein that helps to build lean muscle mass. Vegetable curry and salad contain a good amount of complex carbs, dietary fiber, vitamins, and minerals. They help to provide energy, promote cell function, and support metabolism and digestion.
Sonam Kapoor's Post Workout Snack
Sonam Kapoor also eats 1 brown bread + 2 egg whites + protein juice mixed in fresh fruit juice as her post workout snack.
Sonam Kapoor's Weight Loss Drink
Sonam loves to drink coconut water, fresh fruit juice, buttermilk, and cucumber juice.
Sonam Kapoor's Weight Loss Snack
As Sonam eats every two hours, she depends a lot on healthy snacks. She loves to snack on nuts, apple, cucumber, papaya, and, sometimes, a small piece of dark chocolate.
Sonam Kapoor's Weight Loss Trick
Sonam Kapoor avoids eating foods such as potato crisps, pizza, burger, fried and oily food, sugary treats, aerated drinks, alcohol, and high carb processed foods. She prefers consuming natural sugar in limited quantities instead of any artificial sweetener. She also eats less salt in her food; this prevents her body from retaining water.
Now that we know what she eats and roughly have an idea about what we should eat to lose weight, let's find out about Sonam Kapoor's fitness regimen in the next section.
Sonam Kapoor's Workout Plan
As mentioned before, Sonam Kapoor makes sure to get at least an hour's exercise every day to keep herself fit and slim. Here is her workout plan.
Head tilt – 1 set of 10 reps
Neck rotations – 1 set of 10 reps (clockwise and anticlockwise)
Shoulder rotations – 1 set of 10 reps (clockwise and anticlockwise)
Arm circles – 1 set of 10 reps (clockwise and anticlockwise)
Side crunches – 2 sets of 10 reps (left and right sides)
Upper body twists – 1 set of 20 reps
Spot jogging or jogging
Burpees – 1 set of 10 reps
Forward lunges – 1 set of 10 reps
Jumping jacks – 2 sets of 30 reps
Cardio – 60 minutes with her trainer Zarine Watson
Weight training – 30 minutes with Monisha and Shervir
Pilates – 30-45 minutes with Yasmin Karachiwala
Power Yoga – 60 minutes with Bharat Thakur
Sports (60 minutes basketball, rugby, and squash)
Dancing (60 minutes Kathak)
Swimming (30 – 45 minutes)
Meditation (30 minutes)
Sonam Kapoor starts by warming up and then does a mix of exercise routines to keep herself motivated and engaged. She loves dancing and does Kathak twice a week. She also regularly meditates and does yoga. Swimming, cardio, and strength training exercises help her to burn the calories and maintain a well-toned body.
Sonam Kapoor's Weight Loss Tips
Eat low-calorie nutritious foods.
Keep yourself hydrated.
Do not buy packaged juices.
Avoid consuming excess sugar and salt.
Work out regularly.
Have one cheat day per week.
Have a piece of dark chocolate if you crave for sweets.
Buy fresh veggies, fruits, grains, nuts, fish, mushroom, eggs, tofu, etc.
Avoid late night snacking.
Get 8 hours of sleep.
Keep a journal of your progress.
How Will Sonam Kapoor's Weight Loss Diet Help You?
Sonam Kapoor follows a nutritionally balanced diet, which will work for most women, but not all. You can customize this diet according to your routine, body type, height, weight, medical history, etc. For this, you should talk to a dietician to find out how you can trigger weight loss.
Sonam Kapoor's weight loss workout plan is very effective and will produce results quickly. Workout at least three hours a week, do yoga, and meditate to get better results. Check out Sonam Kapoor's workout video here.
Find out more about Sonam Kapoor in the next section:
More About Sonam Kapoor
Sonam Kapoor's Stats And Details
Height – 177cm (5'9")
Weight – 57 kg (126 pounds)
Figure Stats – 33-25- 34
Hair Color – Black
Eye Color – Dark Brown
Profession – Actor/Model
Debut Movie – Saawariya
Appeal – Style and Attitude
Sonam Kapoor's Personal Life
Date Of Birth – 9th June 1985
Birth Place – Chembur, Mumbai, India
Sun Sign – Gemini
Current Home – Mumbai
Father – Anil Kapoor (Actor, worldwide known for his role in Slumdog Millionnaire and the hit series 24)
Mother – Sunita Kapoor (Costume designer, ex-model)
Brother – Harshvardhan Kapoor (actor)
Sister – Rhea Kapoor (director)
School – Arya Vidya Mandir, Mumbai & United World College of South East Asia
Qualification – Graduate
Hobbies – Playing squash and basketball, painting, reading, shopping, and writing
Marital Status – Unmarried
Boyfriend – Anand Ahuja (businessman)
Trained In – Kathak, Latin dance, and Indian classical music
Previously Worked – As Assistant Director for Black (2005)
Movies – Delhi-6, I Hate Luv Storys, Aisha, Thank You, Raanjhanaa, Khoobsurat, Prem Ratan Dhan Payo, Mausam, Dolly Ki Doli, Players, Bhaag Milkha Bhaag, Bombay Talkies, Bewakoofiyaan, Neerja, Pyara Bharat Yeh Kahe, and Battle For Bittora.
Things You Will Find In Sonam's Bag – iPhone, sunscreen, moisturizer, lip balm, and credit cards
Sonam Kapoor's Favorites
Favorite Actor – Anil Kapoor
Favorite Actress – Rani Mukherjee, Madhuri Dixit, Nutan, Waheeda Rehman, Kajol, and Sridevi
Favorite Director – Sanjay Leela Bhansali
Favorite Anil Kapoor Movies – Pukar, Lamhe, Karma, 1942: A Love Story, Woh Saat Din
Favorite Movies – Devdas (2002), Virasat, Titanic, Pukar, Lamhe, Dilwale Dulhania Le Jayenge
Favorite Band – Red Hot Chili Peppers
Likes – Vintage clothes, vintage jewelry, old buildings, history, art, and paintings
Favorite Songs – Strangers in the night, Jab koi baat bigad jaye, Aaj mai upar, Somewhere over the rainbow
Favorite Color – White
Favorite Brands – Chanel, Dior, Jean Paul Gaultier, Diesel & True Religion, J & Company, and Victoria Beckham
Favorite Accessory – Lady Dior bag
Favorite Watch Brands – Bvlgari, Breguet, and Cartier
Every Day Makeup Essentials – Neutrogena SPF 45 sunscreen, MAC Lip Balm, moisturizer, and MAC and Chanel cheek tints.
Favorite Place – Rome
Favorite Indian Food – Fried brinjal, mustard fish, pav bhaji, chaat, and bengal gram daal
Favorite Book – Fountainhead, Atlas Shrugged, and Unbearable Lights of Being
Car – Audi Q7
Friends – Jacqueline Fernandes, Swara Bhaskar, Dhanush (actor/singer), Rani Mukherjee (actor), Bipasha Basu, and Alia Bhatt
Money Matters
Net Worth – $245,000
Earns Per Movie – 3 Crores
Earns Per Endorsement – 30 Lakh-60 Lakh (per day)
So you see, losing weight is not that tough if you put your time, energy, and determination to it. Sonam was unhealthy and obese, but she made a choice to turn her life around. I am sure you want to feel confident and be healthy. So, don't wait, take a step forward today by following a healthy diet and exercise plan for weight loss.
The following two tabs change content below.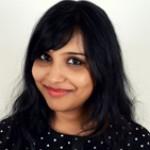 Latest posts by Charushila Biswas (see all)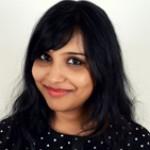 Charushila Biswas
Charushila Biswas is a Senior Content Writer and an ISSA Certified Specialist in Fitness & Nutrition. She is an alumni of VIT University, Vellore and has worked on transgenic wheat as a part of her Masters dissertation from NRCPB (IARI), New Delhi. After completing her Masters, she developed a passion for nutrition and fitness, which are closely related to human psychology. This prompted her to author a review article in 2015. She has written over 200 articles on Fitness and Nutrition. In her leisure time, Charushila loves to cook and enjoys mobile photography.