20 Songs About Kids That Beautifully Capture Parenthood
Sing the adorable numbers to the apple of your eyes and create beautiful memories.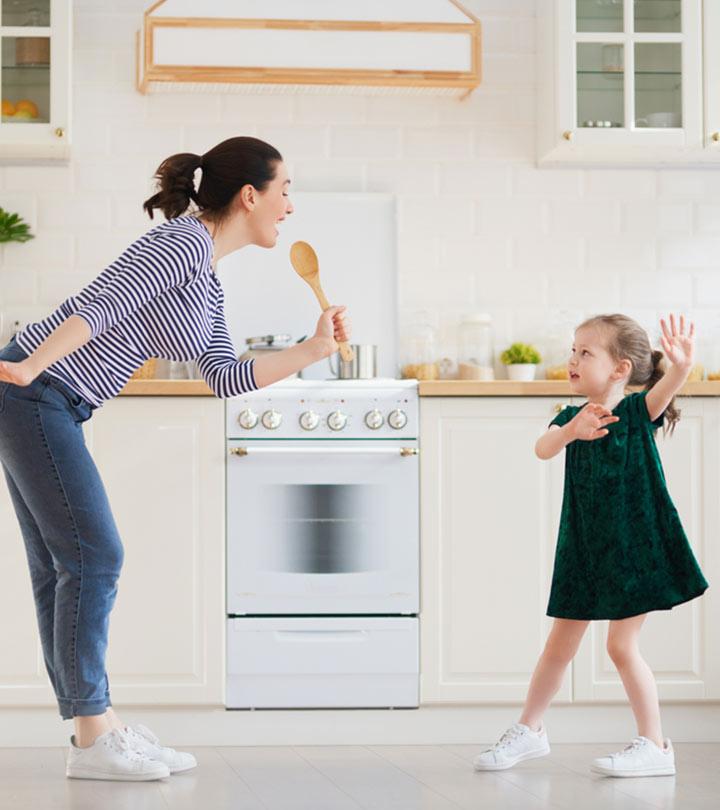 Kids love to listen to songs and seem to connect well with them. It is a great way to spend time with your children, which also describes how valuable they are for parents and helps you make some memories. Here are the 20 best songs about kids that can help strengthen the parent-child bond. Scroll down for more information.
How To Choose A Song To Dedicate To Your Son Or Daughter
You have to pick a song that speaks about your friendship and attachment with your kids. Songs can be a way to show them that you will always be there for them. You can also pen down a song yourself to sing to your child. Let your child know how important they are to you and how much you love them. It can also be a fun song that makes both of you break into dance.
Check out the 20 best songs about kids in the following section.
20 Best Songs About Kids That Explain A Beautiful Bond
1. Watching You
"He said, 'I've been watching you, dad, ain't that cool?
I'm your buckaroo, I wanna be like you
And eat all my food, and grow as tall as you are
We like fixing things and holding mama's hand
Yeah, we're just alike, hey, ain't we, dad?
I wanna do everything you do
So I've been watching you."
– Rodney Atkins
2. There Goes My Life
"Mamma's waitin' to tuck her in
As she fumbles up those stairs
She smiles back at him
Draggin' that teddy bear, sleep tight
Blue eyes and bouncin' curls
He smiles
"There goes my life
There goes my future, my everything
I love you Daddy, good night
There goes my life""
– Kenny Chesney
3. In My Daughter's Eyes
"In my daughter's eyes
Everyone is equal
Darkness turns to light
And the world is at peace
This miracle God gave to me
Gives me strength when I am weak
I find reason to believe
In my daughter's eyes"
– Martina McBride
4. I'd Come For You
"No matter what gets in my way,
As long as there's still life in me
No matter what, remember, you know I'd always come for you
I'd crawl across this world for you,
Do anything you want me to
No matter what, remember, you know I'd always come for you
You know I'd always come for you."
– Nickelback
5. I Loved Her First
"But I loved her first, I held her first
And a place in my heart will always be hers
From the first breath she breathed
When she first smiled at me
I knew the love of a father runs deep
And I prayed that she'd find you someday
But it's still hard to give her away
I loved her first"
– Heartland
6. I Hope You Dance
"I hope you never lose your sense of wonder,
You get your fill to eat but always keep that hunger,
May you never take one single breath for granted,
God forbid love ever leave you empty handed,
I hope you still feel small when you stand beside the ocean,
Whenever one door closes I hope one more opens,
Promise me that you'll give faith a fighting chance,
And when you get the choice to sit it out or dance"
– Lee Ann Womack
7. You Can't Lose Me
"Momma use to say "Girl it won't be long
'Til it's time to go out on your own
Chase your dreams find your place in life
I know you'll do just fine"
When that day finally came
There were things she needed to but could not say
So I whispered softly as I wiped
The tears from Momma's eyes
"You can't lose me""
– Faith Hill
8. What I Never Knew I Always Wanted
"Never pictured myself singing lullabies
Sitting in a rocking chair in the middle of the night
In the quiet, in the dark
You're stealing every bit of my heart with your daddy's eyes
What a sweet surprise"
– Carrie Underwood
9. My Little Girl
"You're beautiful, baby, from the outside in
Chase your dreams, but always know the road
That'll lead you home again
Go on, take on this whole world
But to me you know you'll always be
My little girl"
– Tim McGraw
10. My Wish
"But more than anything, more than anything
My wish, for you, is that this life becomes all that you want it to
Your dreams stay big, your worries stay small
You never need to carry more than you can hold
And while you're out there getting where you're getting to
I hope you know somebody loves you, and wants the same things too"
– Rascal Flatts
11. Here For You
"Then you can come back and be with me
Just close your eyes and I'll be there
Listen to the sound
Of this old heart beating for you
Yes I'd miss you
But I never want to hold you down
You might say I'm here for you"
– Neil Young
12. Blue
"Each day
I feel so blessed to be looking at you
'Cause when you open your eyes
I feel alive
My heart
Beats so damn quick when you say my name
When I holding you tight
I'm so alive"
– Beyoncé
13. Beautiful Boy
"Close your eyes,
Have no fear,
The monster's gone,
He's on the run
And your daddy's here,
Beautiful, beautiful, beautiful,
Beautiful boy"
– John Lennon
14. Baby Mine
"Little one when you play
Don't you mind what you say
Let those eyes sparkle and shine
Never a tear, baby of mine"
– Bette Noyes
15. Best Part Of Me
"Something takes over me
Every moment you hold my hand
Hearts beating time
As the starts all align and I understand
That the best part of me, the best part of me, oh
Yeah the best part of me, part of me
Is you, oh"
– Lee Brice
16. Blessed
"Hey you, you're a child in my head
You haven't walked yet
Your first words have yet to be said
But I swear you'll be blessed
I know you're still just a dream
Your eyes might be green
Or the bluest that I've ever seen
Anyway, you'll be blessed"
– Elton John
17. Butterfly Fly Away
"Caterpillar in the tree
How you wonder who you'll be
Can't go far, but you can always dream
Wish you may, and wish you might
Don't you worry, hold on tight
I promise you there will come a day
Butterfly fly away"
– Billy Ray Cyrus
18. Cinderella
"It's been a long day
And there's still work to do
She's pulling at me saying
"Dad, I need you
There's a ball at the castle
And I've been invited
And I need to practice my dancing
Oh, please, Daddy, please"
So I will dance with Cinderella
While she is here in my arms"
– Stephen Curtis Chapman
19. Amazing
"You're so amazing, you shine like the stars
You're so amazing, the beauty you are
You came blazing, right into my heart
You're so amazing, you are
You are
You came from Heaven shining
Breath of God still flows from fresh on you
The beating heart inside me
Crumbled at this one so new"
– Janelle
20. Butterfly Kisses
"And I thank god for all of the joy in my life
Oh, but most of all
For butterfly kisses after bedtime prayer
Sticking little white flowers all up in her hair
"Walk beside the pony, Daddy, it's my first ride."
"I know the cake looks funny, Daddy, but I sure tried."
Oh, with all that I've done wrong, I must have done something right"
– Bob Carlisle
The greatest gift you can give your children is a collection of joyful memories that you make together. Spending time with them singing and dancing will surely leave them happy and excited. You can sing them some songs about kids, taking your pick from the all-time favorites listed above. Alternatively, you may pen down a unique song about your child and sing it to them. We are sure they will remember all the words, the tune, your dance steps, and how happy you made them feel for many years to come.
The following two tabs change content below.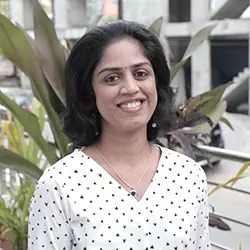 As Head Of Content Operations, Harini sets the tone and editorial direction for StyleCraze to deliver engaging, interesting, and authentic...
more