100 Best Soulmate Quotes For Him And Her That Inspire Love
Sending some heartfelt words to your partner can make them feel special, loved, and appreciated.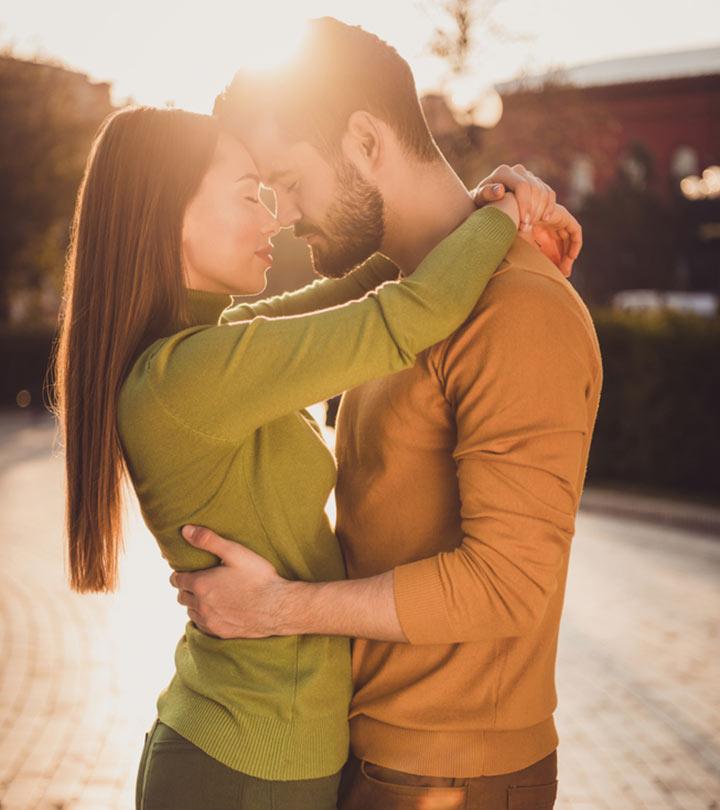 If you are struggling to express love to your soulmate, all you have to do is take a deep breath and let words come to you. If it doesn't work, we have got your back! Here, we have listed some of the most touching 'soulmate quotes' that you can use to express your feelings. Soulmates make you feel like you have known them for ages. The relationship you build with them is strong and deep. You feel special and secure with them and experience a soul to soul connection with them. Their presence in your life makes you fight all the obstacles, and their unconditional love protects you from all bad coming your way. We have taken a gist of all the above observations to mention some beautiful soulmate quotes in this article. Keep scrolling!
Spiritual Soulmate Quotes
"We meet our soulmates when we are on our soul path." – Karen M. Black
"There are no accidental meetings between souls." – Sheila Burke
"Soulmates tend to find each other during their respective pursuits of their soul missions. Creating a soulmate could be seen as a spiritual reward that we give ourselves, after pursuing many soul contracts rife with discord." – Linda Brady
"We don't meet people by accident. They are meant to cross our path for a reason." – Anonymous
"A soulmate is a direct pathway to God." – Kamand Kojouri
"Our soulmate is the one who makes life come to life." – Richard Bach
"Have you ever felt really close to someone? So close that you can't understand why you and the other person have two separate bodies, two separate skins?" – Nancy Garden
"I recognized you instantly. All of our lives flashed through my mind in a split second. I felt a pull so strongly towards you that I almost couldn't stop it." – J. Sterling
"Intimacy transcends the physical. It is a feeling of closeness that isn't about proximity but of belonging. It is a beautiful emotional space in which two become one." – Steve Maraboli
"'Soulmate' is an overused term, but a true soul connection is very rare and very real." – Hilary Duff
"A soulmate is not found. A soulmate is recognized." – Vironika Tugaleva
"Soulmates resonate on many levels. Something deep in me recognizes something deep in you that is sacred." – Annette Vaillancourt
"I describe a soulmate as a 'soul-nurturing mate' – someone who nurtures your soul – thereby promoting insight and growth." – Karen Salmansohn
"It's easy to recognize our soulmate. When we meet them and find true love, after a time you can't exist without that person; you would rather die than lose them." – Glen Rambharack
A soulmate is your soul's perfect match; both of you are two halves of a soul. So, naturally, you share a bond that is unparalleled. Celebrate this reunion with your forever mate with soulmate love quotes in the section below.
Soulmate Love Quotes
"I want to be your soulmate, even if I don't believe in them." – Colleen Hoover
"I feel like a part of my soul has loved you since the beginning of everything. Maybe we are from the same star." – Emery Allen
"He felt now that he was not simply close to her, but that he did not know where he ended and she began." – Leo Tolstoy
"A bond between souls is ancient – older than the planet." – Dianna Hardy
"You have half our gifts. I the other. Together we make a whole. Together we are much more powerful." – Joss Stirling
"…and when one of them meets the other half, the actual half of himself, whether he be a lover of youth or a lover of another sort, the pair are lost in an amazement of love and friendship and intimacy, and one will not be out of the other's sight, as I may say, even for a moment…" – Plato
"There is one friend in the life of each of us who seems not a separate person, however dear and beloved, but an expansion, an interpretation, of one's self, the very meaning of one's soul." – Edith Wharton
"Our universe grants every soul a twin, a reflection of themselves, the kindred spirit. And no matter where they are or how far away they are from each other- even if they are in different dimensions, they will always find one another. This is destiny; this is love." – Julie Dillon
"If someone could reach into my chest and tear out my heart and turn it into a living, breathing person, [my soulmate] would be it." – Airicka Phoenix
"For better or worse, he was my soulmate. The other half of me. In many ways, he was my reflection." – Sylvia Day
"When you're in love, you are capable of learning everything and knowing things you had never dared even to think because love is the key to understanding of all the mysteries." – Paulo Coelho
"The greatest love stories are not those in which love is only spoken, but those in which it is acted upon." – Steve Maraboli
"What are the chances you would ever meet someone like that? he wondered. Someone you could love forever, someone who would forever love you back? And what did you do when that person was born half a world away? The math seemed impossible." – Rainbow Rowell
"If you love somebody, let them go, for if they return, they were always yours. And if they don't, they never were." – Kahlil Gibran
 "It's so dark right now, I can't see any light around me. That's because the light is coming from you. You can't see it, but everyone else can." – Lang Leav
"Loving can cost a lot but not loving always costs more, and those who fear to love often find want of love is an emptiness that robs the joy from life." – Merle Shain
"If I know what love is, it is because of you." – Hermann Hesse
"A soulmate is the one person whose love is powerful enough to motivate you to meet your soul, to do the emotional work of self-discovery, of awakening." – Kenny Loggins
"Eventually soulmates meet, for they have the same hiding place." – Robert Brault
"Your soulmate is the person that pushes all your buttons, pisses you off on a regular basis, and makes you face your shit." – Madonna
"I melted into the dream as if I had always been there. I knew where I had come from; I knew where I was going." – Chelsie Shakespeare
"Anyone can be passionate, but it takes real lovers to be silly." – Rose Franken
"True friends are not mirrors where we can always see ourselves reflected in a positive light." – Shannon L. Alder
"If grass can grow through cement, love can find you at every time in your life." – Cher
"What greater thing is there for two human souls than to feel that they are joined for life — to strengthen each other in all labor, to rest on each other in all sorrow, to minister to each other in all pain, to be one with each other in silent unspeakable memories at the moment of the last parting?" – George Eliot
"Soul mates are muses. The people in your life you despise, disrespect and desire the most." – Coco J. Ginger
"Giving someone a piece of your soul is better than giving a piece of your heart. Because souls are eternal." – Helen Boswell
"The way to love anything is to realize that it might be lost." – Gilbert K. Chesterton
"Immature love says I love you because I need you. Mature love says I need you because I love you." – Erich Fromm
"Love is all about guts. If you have it, you fight with the world. If you don't, you fight with yourself." – Heenashree Khandelwal
"Finding someone you love and loves you back is a wonderful feeling. But finding a true soulmate is an even better feeling. A soulmate is someone who understands you like no other, will be there for you forever no matter what." – Cecelia Ahern
"You don't fall in love with a body. You fall in love with a soul. And once in love with a soul. Everything about that body becomes beautiful." – Anonymous
"In all the world, there is no heart for me like yours. In all the world, there is no love for you like mine." – Maya Angelou
"People think a soul mate is your perfect fit, and that's what everyone wants. But a true soul mate is a mirror, the person who shows you everything that is holding you back, the person who brings you to your own attention so you can change your life." – Elizabeth Gilbert
Love is the condition in which the happiness of another person is essential to your own." – Robert A. Heinlein
"Soulmates aren't the ones who make you happiest, no. They're instead the ones who make you feel the most… They taste like hope." – Victoria Erickson
"Love is the will to extend one's self for the purpose of nurturing one's own or another's spiritual growth." – Scott Peck
"I used to believe in one true soul mate, but not anymore. I believe you can have a few." – Paul Walker
"Real love stories never have endings." – Richard Bach
"You come to love not by finding the perfect person, but by seeing an imperfect person perfectly." – Sam Keen
Your soulmate can enter your life in myriad ways. Once you identify them, it becomes obvious that two of you are parts of a whole. So, let your soulmate know how deeply you feel connected to them with the quotes below.
Soulmate Quotes For Him And Her
"I could recognize his soul in mine as much as he could find me in his. Our sole existences seemed to have been for this very moment when nothing else mattered." – X. Williamson
"Even before we met and long after we're both gone, my heart lives inside of yours. I am forever and ever in love with you." – Crystal Woods
"A soulmate is someone who has locks that fit our keys, and keys to fit our locks." – Richard Bach
"My soul and your soul are forever tangled." – N.R. Hart
"Some souls are just meant to be for each other forever, and ever, and ever!" – Avijeet Das
"A soul mate is not the person who makes you the happiest, but the one who makes you feel the most, who conducts your heart to bang the loudest, who can drag you giggling." – Sierra DeMulder
"A soulmate is an ongoing connection with another individual that the soul picks up again in various times and places over lifetimes… being with that individual, we are somehow provided with an impetus to become whole ourselves." – Edgar Cayce
"Whatever our souls are made of, his and mine are the same." – Emily Brontë
Soulmates are a perfect imitation of your inner self. Your connection with them is on the spiritual plane rather than the physical one. So, while you can find them in the form of your life partners and love interests, they can also enter your life as your best friend.
Best Friend Soulmate Quotes
"Friendship is born at that moment when one person says to another: 'What! You too? I thought I was the only one." – C.S. Lewis
"Friendship marks a life even more deeply than love. Love risks degenerating into obsession; friendship is never anything but sharing." – Elie Wiesel
"Every friendship goes through ups and downs. Dysfunctional patterns set in; external situations cause internal friction; you grow apart and then bounce back together." – Mariella Frostrup
"The real test of friendship is: can you literally do nothing with the other person? Can you enjoy those moments of life that are utterly simple?" – Eugene Kennedy
"Anybody can sympathize with the sufferings of a friend, but it requires a very fine nature to sympathize with a friend's success." – Oscar Wilde
"True friendship comes when the silence between two people is comfortable." – David Tyson
"One of the most beautiful qualities of true friendship is to understand and to be understood." – Lucius Annaeus Seneca
"Sometimes being with your best friend is all the therapy you need." – Anonymous
"The soulmate is what we aspire to and like to understand about yourself, is what we deem to be perfection, purity, and endless love." – Sorin Cerin
"Friendship is one mind in two bodies." – Mencius
"One measure of friendship consists not in the number of things friends can discuss, but in the number of things they need no longer mention." – Clifton Fadiman
"Maybe our girlfriends are our soulmates, and guys are just people to have fun with." – Candace Bushnell
"We were not making love, we did not even kiss, but the inexplicable intimacy we shared left us wordlessly and hopelessly locked into each other's gaze." – Jasmine Dubroff
"Maybe love at first sight isn't what we think it is. Maybe it's recognizing a soul we loved in a past life and falling in love with them again." – Kamand Kojouri
"In a soulmate, we find not company, but a completed solitude." – Robert Brault
"You are my best friend, my human diary, and my other half. You mean the world to me, and I love you." – Anonymous
"In everyone's life, at some time, our inner fire goes out. It is then burst into flame by an encounter with another human being. We should all be thankful for those people who rekindle the inner spirit." – Albert Schweitzer
"True love is finding your soulmate in your best friend." – Faye Hall.
What could be better than having your perfect spiritual mate as your better half? Take a look at the quotes in the next section to understand how beautiful life can be when you get to spend it with your soulmate. Conversations flow, and compatibility is off the charts!
Soulmate Quotes For Husband
"My husband and I are best of friends first and foremost. We fight like cats and dogs but never stay mad for long. I was lucky to find him; he is in every way, my soulmate." – Carnie Wilson
"I couldn't have dreamed you into existence because I didn't even know I needed you. You must have been sent to me." – Kamand Kojouri
"Quite often, you drive me mad, but more often, I'm just mad about you. And that darling, that's the best love there is." – Crystal Woods
"There is a madness in loving you, a lack of reason that makes it feel so flawless." – Leo Christopher
"Marriage is miserable unless you find the right person that is your soulmate, and that takes a lot of looking." – Marvin Gaye
"The greatest thing about me isn't even a part of me. It's you." – Kamand Kojouri
"My husband says spring will be early. He says this every year, and every year I disagree. He needs me, the dark side of the planetary equation. Together we make the equinox." – Lisel Mueller
"I would rather spend my lifetime with you than face all the ages of this world alone." – J.R.R. Tolkien
"Falling in love with you was never my intention, but it became my addiction." – Anonymous
"Look after my heart; I have left it with you." – Stephenie Meyer
"For you see, each day I love you more. Today more than yesterday and less than tomorrow." – Rosemonde Gerard
"You don't love someone for their looks, or their clothes, or their fancy car, but because they sing a song only you can hear." – Oscar Wilde
"My heart is, and always will be, yours." – Jane Austen
If you are on the lookout for your soulmate, head to the next section to know what to expect when you are finally in their company.
Finding Your Soulmate Quotes
"You and I may be near or far away from each other. But darling, you and I are soulmates! And soulmates are always together in body, mind, heart, and soul!" – Avijeet Das
"Souls tend to go back to who feels like home." – N.R Hart
"There is a special bond between twin soulmates – unconditional love, respect for each other, bringing out the best in each other, and highly compatible." – Julien Offray de La Mettrie
"Marry your friend, and you will be reasonably happy. Marry your lover, and you will be abundantly happy. Marry your soulmate, and you will be infinitely happy." – Matshona Dhliwayo
"When deep down in the core of your being you believe that your soulmate exists, there is no limit to the ways he or she can enter your life." – Arielle Ford
"A life-mate is supposed to fulfill the basic standards of a life cycle, and a soul-mate is the one purely connected to your heart." – Shikha Kaul
"A soulmate is someone to whom we feel profoundly connected, as though the communicating and communing that take place between us were not the product of intentional efforts, but rather a divine grace." – Thomas Moore
"Sometimes, soulmates may meet, stay together until a task or life lesson is completed, and then move on. This is not a tragedy, only a matter of learning." – Brian L. Weiss
It is not easy to find a soulmate. Therefore, when you find someone you believe to be the other half of your soul, you should make that person feel special, loved, and appreciated. With the soulmate quotes mentioned above, you will certainly make the day of this rare, beautiful person in your life. Let them know how much they mean to you, and they can brighten up your day. Your relationship with this person is as though it was made in heaven. Cherish the beauty of it.
Frequently Asked Questions
What is a soulmate bond?
People are said to share a soulmate bond when they feel a deep soul-to-soul connection. There is no explanation for how soulmates find each other unless we believe in the universe's divine intervention. A soulmate bond is rare, where two people fit effortlessly together, and no one can break their bond. These soulmates need not necessarily be romantic partners. They can be your friends, relatives, acquaintances you get along with very well for specific objectives, etc. You can have more than one soulmate if you find yourself connecting with different people with similar intensities.
What are the types of soulmates?
Soulmates can be broadly categorized into three types: Twin flames, connecting soulmates, and non-romantic soulmates. Twin flames are those who fit in with you like two pieces of a puzzle in every way. Connecting soulmates are those who feel like your mates from a previous life who need not necessarily be your romantic partners in your present life, but you still connect very deeply. Finally, non-romantic soulmates are your peers who complete you.
What is another name for a soulmate?
Other names people use for soulmates are kindred-spirits, kindred-souls, true-love, and soul-companions.

The following two tabs change content below.