Spironolactone For Acne: Benefits, Dosage, And Side Effects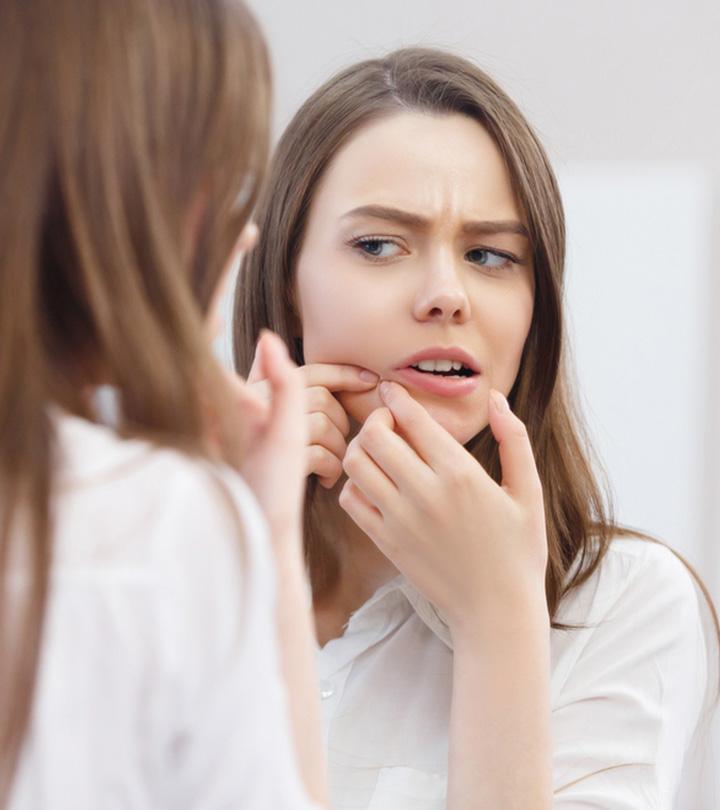 Acne is one of the most annoying conditions accompanying most of us at puberty. Though we try several remedies and treatments to get rid of them, not everything works. In such cases, some doctors recommend using spironolactone for acne management.
Spironolactone is an effective remedy to manage and heal your acne issues. But, how does it work on your skin? Can everyone use this drug? If you are confused about the benefits and safety of this drug, scroll down and read this article to know more about it.
What Is Spironolactone?
Spironolactone, also known as Aldactone, is a drug used to treat several different conditions, including high blood pressure and fluid retention (1). Officially, the Food and Drug Administration has not labeled spironolactone as being suitable for acne treatment. However, dermatologists frequently prescribe it off-label to women dealing with acne breakouts caused by hormonal changes.
Spironolactone belongs to the diuretic class of drugs. It is effective as a blood pressure treatment as it removes excess sodium without impacting the potassium levels. An excess of sodium in the diet leads to higher blood pressure and hypertension (2).
Are you wondering how a drug meant for regulating blood pressure can help prevent acne? Read on to find out.
How Does Spironolactone Work For Acne?
Spironolactone is an anti-androgen. In women, androgen is a hormone linked to acne development. Spironolactone inhibits the impact of androgen in your body and deters it from developing acne (2).
Androgen, much like testosterone, is a hormone present in men in large quantities. However, all women have some amount of androgen too. In some women, the androgen levels could be higher (due to genetics or hormonal disorders). Spironolactone works by blocking the androgen receptors in the body. This action inhibits the androgens from binding to these receptors on your skin, thereby preventing acne.
Read on to know if spironolactone is suitable for you.
Should I Take Spironolactone For Acne?
Spironolactone may interact with other medications. You must consider this and discuss the same with your dermatologist. Spironolactone is also not administered during pregnancy as it may interfere with the fetus's testosterone levels (3).
Diuretics like spironolactone require a significant contribution from the body's renal system. Hence, those with kidney disease or any kidney issues are suggested to avoid the drug. Avoid spironolactone if you take potassium supplements or other supplements to stabilize your blood pressure levels (2).
Your dermatologist may prescribe spironolactone if you experience moderate to severe hormonal acne breakouts during your menstrual cycle. Additionally, the drug may also be recommended if your acne persists despite continuous traditional treatments (4).
Spironolactone is never the first resort of treatment for acne due to its limited application. Anecdotal evidence suggests that spironolactone could be more effective among adult women than teenage women or men. Also, you can only procure the medication if you have a prescription from the doctor. The drug is not available over the counter.
Your doctor would recommend the right way of usage. We have briefly discussed the same below.
Usage Directions
Spironolactone is not applied topically but taken orally. It is available both in tablet and liquid forms.
The most common dosage of spironolactone prescribed by dermatologists is between 50 mg and 100 mg a day. However, previous studies have recommended starting with an initial dosage of 25 mg and working up to what the doctor considers a target dosage over a few weeks. Every patient has a different hormonal imbalance level, and only your doctor can determine the right dosage for you (4).
Dermatologists can also prescribe spironolactone in conjunction with oral contraceptives or topical acne treatment. While spironolactone works to reduce acne formation, the topical treatment may suppress the pre-existing acne.
How long should you be on spironolactone for treating your acne?
How Long Should You Take Spironolactone For Treating Acne?
Spironolactone will never show immediate results. In fact, you will have to wait at least a few weeks before you observe a perceivable cessation in skin oiliness and acne. In most studies, spironolactone showed significant improvements in twelve weeks (4).
Your doctor will determine how long you must continue taking the drug. Its impact depends on an individual€™s physiology and comorbidities. Depending on how your body responds to the medication, you can continue to take it for anywhere between a few days to a few months.
Read on to know more about the benefits of spironolactone.
Other Pros Of Taking Spironolactone
In addition to treating acne, spironolactone has a few other benefits too. We have discussed them below.
Skin treatments can be costly, especially those caused by hormonal disorders in women. Spironolactone is a less expensive alternative for treating skin issues associated with hormonal disorders (it costs less than USD 28 a month).
One major drawback with most oral medications for hormonal disorders is that you cannot take them without food. However, you can take spironolactone with or without food, making it more convenient for use.
Spironolactone is beneficial for people with heart disease. In a study, participants on spironolactone were found to have a reduced risk of death from heart disease. Additionally, spironolactone was also effective in reducing the risk of hospitalization due to heart-related issues (3).
While spironolactone benefits you in more ways than one, you also must watch out for any serious side effects. We have discussed the same in the following section.
Possible Side Effects
As it is a diuretic, spironolactone can make you feel thirsty. This can also cause you to visit the restroom more frequently than normal. Due to the reduction in the body's water content, spironolactone may cause mild muscle cramps. However, more research is warranted in this regard.
Some believe spironolactone may cause an irregular heartbeat in those with high potassium levels. Research is limited.
If men take excess spironolactone, they may experience side effects such as decreased libido and excess breast tissue growth. The drug may suppress male hormones. Women may experience breast enlargement, swelling, or pain (5).
Spironolactone can cause drowsiness, confusion, and dizziness (5).
Spironolactone can lead to red skin rashes and blistering alongside unusual bleeding and weakness (3).
Spironolactone can also cause fever, urticaria, anaphylactic reactions, maculopapular or erythematous cutaneous eruptions, and vasculitis(3).
In case you do not experience any side effects, your dermatologist can extend the dose for a longer period. For instance, you could be using topical or other oral acne treatments, such as antibiotics. You may discontinue the antibiotics when your skin is clear of acne and continue using spironolactone to prevent acne recurrence. Antibiotics will typically become less effective as time passes since bacteria build immunity to certain types of drugs over long periods (6).
Spironolactone is an effective acne treatment for women, despite its limited uses. Regular spironolactone intake can help you get the smoother, clearer skin you have always desired if you have the correct information and experience. It can be used for an extended period of time, but its medical complications must be considered. Always keep in mind that spironolactone does not produce quick results. You will have to wait at least a few weeks to observe a noticeable reduction in oiliness and acne on your skin. However, be careful of its possible negative consequences.
Frequently Asked Questions
Does acne recur once you stop taking spironolactone?
Anecdotal evidence suggests that acne may recur in some individuals once they stop taking spironolactone. Once you stop actively inhibiting androgens in your body, they may start interacting with the receptors on your skin once again. Consult your doctor for more details.
What should you not take spironolactone with?
Do not take spironolactone with ACE inhibitors, angiotensin II receptor blockers, digoxin, nonsteroidal anti-inflammatory drugs, cyclosporine, triamterene, and salt substitutes. Spironolactone may have moderate to severe reactions with these classes of drugs (3).
Can I take spironolactone at night?
Yes. In fact, most doctors recommend taking spironolactone at night as the drug may cause drowsiness in some individuals (an effect that is undesirable during the day).
Does spironolactone cause hair growth on the face?
Spironolactone inhibits male hormones in women. It may, in fact, reduce the growth of facial hair in women (7).
Does spironolactone affect mood?
Research is limited here. However, if you feel that spironolactone is impacting your mood, consult your physician.
Does spironolactone make you feel tired?
Yes, spironolactone may make one feel drowsy and lethargic. Some individuals may also feel tired after taking this drug (3).
Sources
Articles on StyleCraze are backed by verified information from peer-reviewed and academic research papers, reputed organizations, research institutions, and medical associations to ensure accuracy and relevance. Read our editorial policy to learn more.
The following two tabs change content below.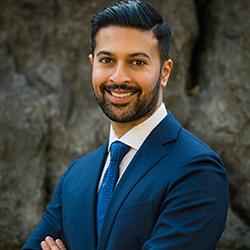 Dr. Aanand Geria
(MD)

Dr. Aanand Geria is a board-certified dermatologist and founder of Geria Dermatology in Rutherford, New Jersey. He is an expert...

more