Spironolactone For Acne – How It Works, Dosage, And Side Effects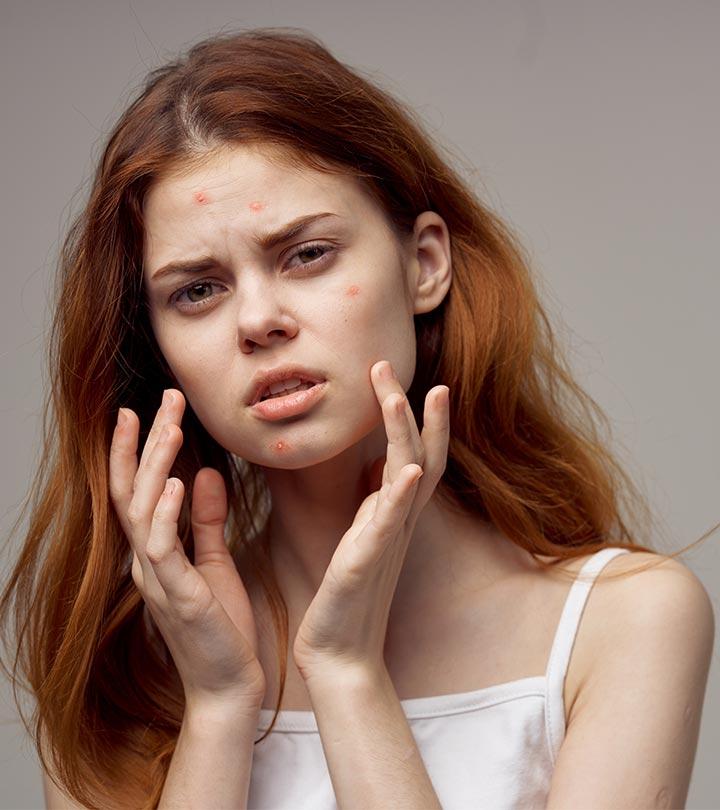 Before I begin, let me clarify that I am not going to raise your hopes by offering a magic treatment for your stubborn acne. No. Here, I have discussed an alternative treatment option if you are someone who has given up hope and accepted that you have to deal with acne for the rest of your life. I am referring to spironolactone (commonly known as Spiro). There are very few studies and evidence examining the efficacy of spironolactone in treating acne. But, dermatologists use it as an alternative treatment option for acne (1). Read on to know how it may help improve your acne condition.
Table Of Contents
Spironolactone For Acne: Does It Work?
Spironolactone is primarily used for treating conditions such as cirrhosis, primary hyperaldosteronism, nephrotic syndrome, congestive heart failure, hypokalemia, hypertension, and edema during pregnancy (2). A study also showed that spironolactone helped in regulating sebum production (3).
Since androgens are responsible for sebum production and play a key role in causing acne, spironolactone was considered as an alternative treatment for acne. Its anti-androgenic effects were studied in a randomized placebo-controlled, double-blind study. The study involved 36 patients (including both male and female) with severe acne. They were treated with spironolactone (50-200 mg daily). Only 26 patients completed the study, and it was found that this medicine reduced sebum production in females (3).
Spironolactone can be used either as a part of monotherapy for acne vulgaris or in combination with other drugs. A daily dose of spironolactone in the range of 50-100 mg can reduce sebum production by 30%-50% (4). This drug not only improves facial acne but also works on chest and back acne. A study conducted on adult women with acne found that a daily dosage of spironolactone helped improve their facial acne by 50% and back and chest acne by 37.5% (4).
Another recent study conducted in 2018 also confirmed the efficacy of spironolactone . It concluded that it could be a safer alternative to oral antibiotics for women who have moderate to severe acne. The researchers compared the data of over 6,600 women who were on spironolactone with that of over 31,000 women who were taking antibiotics for acne. The researchers found that 14.4% of the women using spironolactone switched to other treatment options within a year while with women using antibiotics, the percentage was 13.4% (5). The researchers concluded that spironolactone could be a useful treatment option for moderate to severe acne.
Even the U.S. Food and Drug Administration (FDA) has approved this medicine as safe for long-term usage. Usually, healthy women can tolerate this medicine well. But, it may also have a few potential side effects.
Side Effects Of Using Spironolactone
The most common side effects of spironolactone are:
Irregular periods
Fatigue
Tenderness of breasts
Increased urination
It might even cause
Irregular heartbeat
Muscle pain
Confusion
Headaches
Dizziness
Hyperkalemia
Breast enlargement
Nausea
Due to its anti-androgenic effects, it was believed that spironolactone increased the risk of estrogen-sensitive cancers. However, there is no evidence to support this claim (1). Spironolactone is considered a Pregnancy Category C drug. This is because, in animal studies, the administration of spironolactone resulted in feminization of male fetuses (2).
If you are not satisfied with your current acne treatment, you may try using spironolactone. But talk to your doctor before you do so and consider all the possible side effects.
Hope this article addressed your doubts. If you have any more queries, please post them in the comments section below.
Expert's Answers For Readers' Questions
How long does it take for spironolactone to work for acne?
It usually takes at least two weeks for the drug to start working.
What's the right dosage of spironolactone for acne?
If you are using the drug for the first time, the doctor might prescribe you a dose of 25 mg and then increase it gradually (depending on the response).
When is the best time to take spironolactone for acne?
It is best to take it before 6 PM. Follow your doctor's directions regarding usage and timing.
Can it be combined with other medications?
Yes, it can be combined with other medications.
Is spironolactone better than oral antibiotics for acne?
Spironolactone is an alternative to oral antibiotics and is considered safer than them.
References
The following two tabs change content below.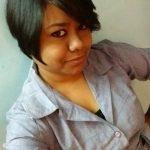 Latest posts by Ramona Sinha (see all)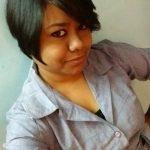 Ramona Sinha
Ramona has a Master's degree in English Literature. She believes that beauty begins with a good skin care regimen and is on a mission to eliminate all toxins from her routine. She helps readers select products and ingredients specific to their skin type and gives out tips to keep their skin healthy in a natural way. When Ramona is not working or experimenting with a new skin care product or ingredient, her books and a passion for music, good food, and traveling keep her busy.