10 Sporty Gym Hairstyles For Short Hair
Try these if you are tired of hair strands getting in the way of a good workout session.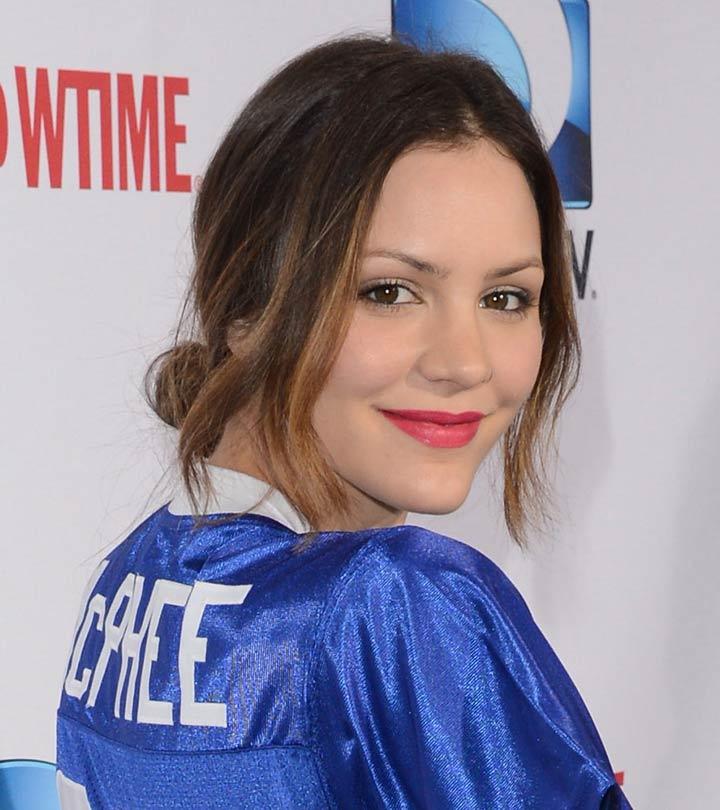 Short hair is edgy, sporty, sleek, neat, and chic. It is very stylish and versatile. But trying to work out with short hair means stray strands falling all over your face and eyes. Thankfully, some gym hairstyles for short hair can be used to avoid any workout disruptions. Find hairstyles like a low chignon, top knots, high buns, and many more right here!
Keep reading to check out the top 10 short hairstyles to try when heading out to the gym.
Read on to find out more about sporty gym hairstyles for short hair:
1. Bun With Headband:
Fantastic Four actress Jessica Alba looks radiantly beautiful with her mid-length blonde hair in a mini bun and dainty headband. To recreate Jess' hairstyle, use a texturizing gel on hair and pull it back into a mini bun; you can tease hair for a bit of a sexy volume. Once done, slip a pretty headband into your hair to finish off the look.
2. Topknot:
A great all-around hairstyle for many hair lengths, the model's casual topknot lets short-haired rock their locks in a messy and fun way. To recreate this look, grab your hair and lift it up into a messy bun! Don't forget to be generous with the hair ties and pins, and use an anti-frizz hairspray or headband for those short flyaways.
3. Side Braided Pony:
Not only singer Nelly Furtado's side braided pony will help you keep your hair in place while you are working out, but this style is equally stylish and chic. Win-win! To recreate the hairstyle, begin by parting your hair down the middle. Next, French braid the hair, starting at the mid part, and then continue it braiding backwards. Repeat on the opposite side, and once done, secure the braids with an elastic band.
4. Curly Bun:
If you have short curls like model Shalom Harlow, a curly bun is a great gym hairstyle since it keeps all your hair slicked back from your face. This simple style can be created easily – just pull your hair all the way back and wrap it into a bun and there you are – a great hairstyle for your swim.
5. Piece-y Pixie:
Get inspired by Jane Fonda's pixie if you are looking for an ah-mazing hairstyle that won't get in the way of your workouts. Perfect for all those poses, if you are a bit uncertain about your piece-y pixie, you can use a no-slip headband.
6. Messy Bun:
Isabella Hervey's messy bun is one of the best short hairstyles for the gym or during a workout. To duplicate her two-toned hairstyle, just sweep your hair up and off your face to wrap it behind your head. Make sure not to make things too neat. Thumbs up from us!
7. Shaggy Bob:
Perfect for your not-so-sweaty activities like skeleton racing or even your yoga, this side-swept shaggy bob will help keep your hair off your face. So take inspiration from Lizzy Yarnold and choose this sporty and chic hairstyle for your next workout session.
8. Side-Swept Pixie:
If you're a sweater—take inspiration from Ginnifer Goodwin and sweep your pesky bangs at bay while you are in the field, playing a game of baseball.
9. Full Bangs Pixie:
Don't get us wrong: If you're moving around, a full bangs pixie hairstyle can be a whip. Yes, there's absolutely nothing wrong with full bangs. Take inspiration from Agyness Deyn and opt for this chic and edgy hairstyle. And if you don't want your bangs to get in the way of any marathon or cycling, you can slip in a bobby pin.
10. Low Messy Chignon:
If you love how the short hair looks but hate how it ends up poking your neck, this swept-back low chignon is for you. Creating a softer look, the messy chignon helps you keep your hair out of the way. Bang-on!
Short hair gives you a chic, edgy, and neat look. However, the same short hair can fall all over your face while working out, making it a task to focus on the exercise. Thankfully, you can try these gym hairstyles for short hair to prevent disruptions during your workouts. Keep things simple by pulling your hair back into a bun and slipping a headband to keep your look neat. If tying your hair does not sound appealing, simply go for a piece-y pixie hairstyle for an amazing look and stress-free workout.
The following two tabs change content below.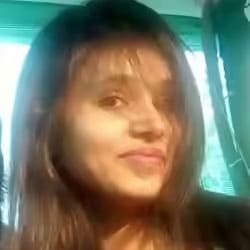 Jyotsana Rao is an engineering graduate from NIT, Nagpur, who discovered her love for writing during her undergraduate days. She...
more