Sridevi's Beauty Secrets Revealed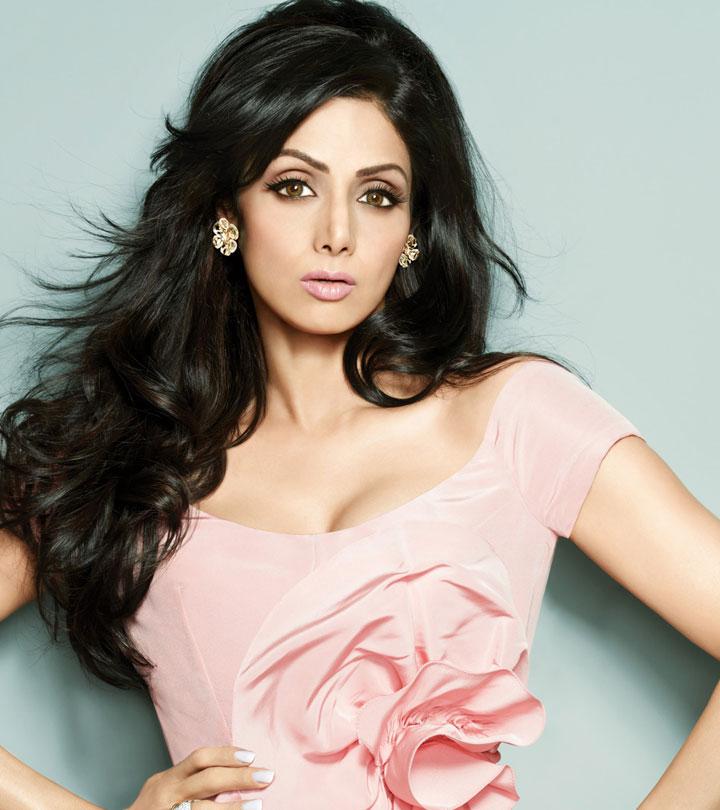 There are few women who can incite instant envy quite like gorgeous, Sridevi. Known for her beauty and upbeat fashion sense, every time the Bollywood diva stepped out, the beauty world practically imploded. And if you are wondering what makes her outstanding even after ruling the box office for years, you will find answers in this article.
Sridevi's Beauty Secrets:
Beauty Rituals:
1. For better blood circulation, Sridevi follows a routine of regular hair oil massage and avoids using excessive chemical based products.
2. Eyeliner, Lip-gloss and her La Prairie Platinum cream are the only makeup items she requires to get ready!
3. She recommends people to use only fruit packs and get head massages as frequently as possible to improve blood circulation.
4. She likes to keep it simple in her day to day life. For her, the ultimate beauty blunder is to sleep with makeup on, she points out that chemicals in makeup products are harsh for the skin.
5. The beautiful mother of two, regularly follows her beauty regime which includes eating healthy food five times a day, doing yoga for that fit body and drinks lot of water and liquids to hydrate herself.
6. Sridevi treat her skin withglycerin mixed with rose water face pack. In fact this happens to be her first beauty product as well.
7. For Sridevi, it is all about positivity, good time with family, power yoga, tennis etc., in short, she believes that whatever is inside will reflect on the face. Be happy on the inside to have its reflection generate on the outside.
8. Sridevi's major rule for beauty is living and aging with grace, which is evident because she never overdoes on makeup or fashion. The Mr. India actress never has been one to use too many products on my face or even on her hair and if she does apply a bit too extra makeup, she takes extra-special care.
Diet Discipline:
9. Sridevi doesn't follow a specific diet, but she starts her day with two glasses of lukewarm water with honey and lemon. Prior to breakfast, she makes sure she takes her vegetable juice, and for breakfast, it's either oatmeal or a bowl of muesli with honey and skim milk. She adds lots of dry fruits.
For lunch, it's smoked or grilled salmon with feta cheese and lots of veggies.
For dinner, it's usually vegetable soups, roti and curry. Sridevi makes sure that she eats every 2 hours between her lunch and dinner. Her snacks include sautéed peanuts, a whole fruit to keep her metabolism going, lots of goats cheese with multigrain crackers. Sometimes, the actress cheats with dark chocolates.
Beauty Resolution:
10. According to Sridevi, it's not enough to run to the salon for a facial. She believes that taking care of your skin should be like taking care of other aspects of your body—be consistent with a routine. A beauty tip she gives to all women would be to pamper enough, because we deserve it!
11. She believes in keeping her makeup minimal and as natural as possible.
Fitness Files:
12. Thanks to her kids, Jahnavi and Khushi Kapoor, Sridevi loves playing outdoor games like tennis. A great believer of Power yoga, which she practises almost everyday. The rest of the times, the actress makes it a point to go jogging with her daughters.
Spa Secrets:
13. The actress loves to go for deep and intense massage at the Four Seasons Spa at Provence and Banyan Tree in Phuket. She also loves going to the Mariott, Pune for honey scrub, massage and a special fruit facial.
So there you have it –beauty secrets of the evergreen and classy, Sridevi. Let us know if you have any suggestions by sharing your comments below. We value your feedback.
Take care. Bye
Source: 1
The following two tabs change content below.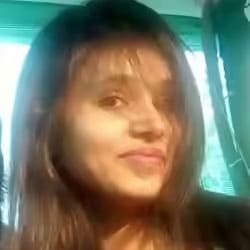 Jyotsana Rao is an engineering graduate from NIT, Nagpur, who discovered her love for writing during her undergraduate days. She is passionate about writing about everything related to beauty - makeup, fashion, hairstyles, skin care, or hair care. When this social media junkie isn't stalking the world of fashion and glamour, she loves spending her time traveling.