Levels Of Bleached Hair And How To Go From Dark To Light Not legally blonde? Then, the short cut to try on blonde is bleaching your hair. This method also helps deposit hair colors and brings out your personality. But if you have dark hair, going up too many bleach levels in one go can cause serious damage to your hair. According to hairstylists, there are 10 bleach hair levels, and they do not recommend going from dark to light hair in a day.
This is where understanding the levels of hair bleaching is helpful. Interested in exploring how to achieve "bleach blonde" without frying or shedding your hair? Scroll down for more information!
10 Levels Of Bleached Hair – What It Actually Means?
There are 10 bleach levels to lighten dark hair. It can even go to 12 levels, depending on your preference to go lighter.
In most cases, these levels are determined by the natural hair pigment. Dark hair (jet black and deep brown) has a high amount of melanin (the pigment that imparts your hair its natural color) compared to lighter hair (auburn, light brown, yellow, and blonde).
Take a look at the above hair chart. The lower tufts of the hair show natural hair colors. The upper hair tufts represent one level up bleached hair. The darkest shade of natural hair color in this chart is termed "2" and the lightest shade "10."
Now, if your hair is a "2" and you bleach it one level up, you will get the 3rd hair color tuft in the upper segment of the chart. Similarly, if you bleach four levels up, the result is represented by the 6th hair tuft in the upper segment.
Once you reach this bleach level, you can get to the 10th level of bleach. All you have to do is lift your hair four levels up in another session.
But unless you know what your natural hair color is, you cannot decide how many levels up you must bleach your hair to achieve the desired result. Scroll down to figure that out easily.
What's Your Natural Hair Level?
To know the level of your natural hair pigmentation, place a hair color depth chart close to your strands. If your hair is colored, compare the chart with the hair near your scalp.
This is the easiest way to identify your natural hair color level. It also helps you know how many levels up you should bleach to get the desired hair color.
Many of you may want to go from dark to very light in one session. But should you do that? Find out the answer in the next section.
How Many Sessions Does It Take To Get The Desired Bleach Level?
The sessions depend on how light you want to go and how dark your hair is. It is recommended to go not more than four levels up in one session. After two-three weeks, you can go four more levels up to get the lighter hair shade of your choice.
Going drastically from dark to lightest can fry your hair and make it dry, brittle, and weak. Taking a chance with bleach at the cost of losing your hair is not worth it.
The other reason professionals recommend bleaching your hair in multiple sessions is that there are factors that decide how light you can go in one session. What are those factors? Scroll down to know about them.
What Factors Affect Bleaching Levels?
Natural Hair Color: If you have black hair or your hair is very dark, you need more sessions to lighten it.
Hair Porosity: High-porosity hair tends to bleach fast. However, this type of hair is more prone to damage. Therefore, it is better to bleach your hair in several sessions if you want a blonde look.
Product Strength: Depending on the strength of the bleaching agents, you may need two to four sessions to attain the desired levels of lift. However, use products that are not very strong.
Duration Of Application: Leaving the product on your hair for a longer duration will produce lighter color. However, let your hairstylist decide how long to keep the product. An unnecessarily long bleaching process can fry the hair cuticle and cause hair loss.
Bleached Hair Before And After Results
These pictures show how bleaching different hair types and textures can result in different colors and tones.
If you want to bleach your hair properly, you must know about toning bleached hair. Without it, your hair can look brassy and not reach the color that you want. Here's everything about toning and how to do it.
What Is Toning Bleached Hair And How To Do It?
Toning bleached hair refers to applying a solution to the hair after bleaching for neutralizing any orange tinge, brassy tones, or yellow pigments. It helps you achieve true-to-color results, be it pastel, ash blonde, or platinum blonde. Toner has a purple or blue tint, which makes your hair look naturally blonde.
But how do you tone your hair? Check out this short tutorial.
Bleaching and toning are a part of the hair lightening process, and both use chemicals on your hair. Chemically treated hair might become weak and brittle, leading to excessive hair shedding. Therefore, it is important to take care of your bleached hair to keep it beautiful and healthy. Scroll down for a few tips.
Precautions To Protect Bleached Hair
Don't Wash Your Hair Frequently: This will not strip the natural moisture of your hair. It also reduces the risk of color fading and the need to bleach your hair soon.
Use A Purple Shampoo: Purple shampoos are great for keeping bleached hair true to its color.
Trim Your Hair: Get your hair trimmed every three months to get rid of rough ends and split ends. It will also make your hair grow fast without looking unhealthy and unkempt.
Minimize The Use Of Heat Tools: Heat styling tools, such as blow dryers, straightening irons, and curlers, can further damage your bleached hair. Always apply a heat protectant before using a heat styling tool. Also, towel dry your hair and use the tool in the coolest setting.
Apply A Hair Mask: Apply a deeply nourishing hair mask once a week. You can also use warm coconut oil or olive oil, mashed avocado, or egg white. Apply any of these ingredients to your hair and wait for 30-40 minutes. Wash your hair with a purple shampoo. Follow up with a conditioner and serum.
Final Thoughts
If you want to experiment with your hair, go for it. But knowing your natural hair color, the bleach levels, and the number of sessions required is a good place to start the transformation process. Now that you know the 10 levels of bleaching, how to tone your hair, and protect it from damage, you are ready to turn heads!
Recommended Articles
The following two tabs change content below.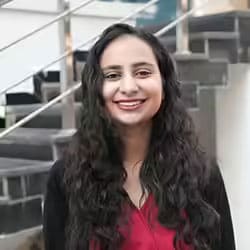 Arshiya Syeda is an editor and certified counselor. Ever the lover of the written word, she served on the editorial boards of her school and college newsletters. Writing articles on hairstyles, hair care, and nutrition helped her combine her love for reading, writing, and research. As an editor, she helps her team members deliver polished and meticulously researched content. Arshiya is fluent in English, Urdu, and Hindi and aims to become a multilinguist by learning German and teaching herself American Sign Language (ASL).