5 Important Stages Of Dating That Every Couple Goes Through
From attraction to engagement, discover what each romantic phase means. Relationship dynamics shift and grow over time. This holds very much true for dating as well. The way we relate to our romantic partners develops and moves through unique phases. First, you get to know each other. Then, you decide how much the person means to you, and finally, you work towards commitment. The various stages of dating set up a foundation for the relationship and help you identify which direction the relationship is going. Read our article to know more about the 5 common stages of a romantic relationship as partners go from casual dates to seriously coupled.
What Are The Most Important Stages Of Dating?
1. The Attraction Or Honeymoon Stage
This is when you meet someone initially and feel those crazy butterflies and possibly the whole zoo in your stomach. It is the attraction you feel towards each other with the sense of something new and unknown. Although there is uncertainty, it makes you all giddy on the inside.
There are hardly any worries at the honeymoon stage. You go on a date, meet a person you like, enjoy spending time together, and feel like it's the best thing ever. The one date soon turns into two and three and possibly even more dates where you don't have to think about the future or past. This stage is all about relaxing and getting to know the person, squealing at random moments, and feeling joyful. It may last for six months up to a year of dating.
2. The Reality Stage
The second stage of dating happens when there's a sense of realness to your relationship. This is when you start seeing your date as people with flaws and not the ideal prince and princess from dreamland. This stage is characterized by 'the first fight or argument.' While there were hardly any worries in the honeymoon stage, you begin to understand your partner and identify what makes you tick in reality.
You start focusing on what you do not like in them and explore the same from their side. The happiness and giddiness of dating can slowly phase out while the real problems may arise. In the reality stage, you can decide how much you prioritize them and look past their flaws and move ahead with your relationship. This period may last up to six months after the honeymoon stage.
3. The Commitment Stage
The third stage of dating and possibly where most relationships falter is the commitment stage. You decide to commit to your partner, feel that you both have an exclusive relationship, and see your future together. You may decide to move in together and start serious talks about your next move. There is no set amount of time for the commitment stage or the stages that follow because you have grown to understand each other and feel secure in the relationship.
4. The Intimacy Stage
The last but one stage of dating is the intimacy stage. And yet again, it is not just physical intimacy we speak of. The intimacy lies in growing together as a couple. You learn more about each other – what your deepest fears and darkest secrets are, what caused you a life trauma, what breaks you, and what you want from this relationship. It is quite scary, but you both are most vulnerable and frank with each other in this stage.
You tell each other everything you have hidden from the world and find a sense of companionship and trust. The fourth stage is where you show your partner your true self with all the scars or glories and also try to understand their true nature. It is genuine concern for each other that drives the intimacy.
5. The Engagement Stage
This is the final stage of dating (not of the relationship, of course!) – engagement. You take your commitment one step forward. At this relationship phase, you have both decided to be partners for life and turn dating into family ties. While it sounds amazing, it takes a lot of time and several trials to get to this stage of ultimate commitment. But once you do, it's worth it.
Knowing about the dating stages will help you understand what is appropriate at a specific phase. Here are a few things you must avoid in the early stages of dating when you're just starting this journey.
What Not To Do In Early Stages Of Dating
Being Overly Affectionate
While it is amazing to be in a new relationship and have someone to share your time with, it is never a good idea to become extremely clingy and shower an overdose of affection. It is wrong to expect your partner to be around you or text them constantly without considering their work hours, family time, and personal space. This can eventually bore your date and make them feel suffocated and uncomfortable.
Yes, do not do this! We understand how much you wish to find out more about your crush, but stalking them on social media or real life is not an answer. It may creep them out or make you seem untrustworthy. Instead, ask them out for a coffee date or dinner to establish a healthy bond and friendship and explore each other.
While we need to ask questions about your date, it does not mean you interrogate them. It is not an episode of Brooklyn 99; it is a relationship where you both are trying to find more about each other. So, have fun, take your time, and enjoy the process.
Letting Them Get Away With Something Undesirable
Let them know when your partner does something that cannot sit well with you, such as being rude or speaking harshly. Do not ignore their behavior as it will make them think you do not mind, and they will continue.
It is quite common for people to stop focusing on themselves when they are happy in a relationship. Make sure you think for and about yourself. No matter who walks in or walks out, you are the constant. So, let yourself be the priority.
Ignoring Your Other Relationships
Just because you are in a new relationship doesn't mean other relationships don't count. So, divide your attention to your friends and family as well.
Keeping High Expectations
Everyone gets into a relationship with some expectations, but try not to let these expectations cloud your mind. Sometimes, what we find may be better than we expect, if only we take time to understand it.
Do not play mind games. For most, it may be a defense mechanism, but mind games can make the other feel that you are not serious, and in worse situations, you may end up hurting them.
Not Putting In The Same Effort
A relationship is a team effort. One part of the team cannot be doing all the legwork. Make sure to put an equal amount of effort as your partner. However, do not overdo it, but enough to show that you are serious about the relationship.
Dating in its early stages may be daunting and perplexing – an experience fraught with uncertainty. However, as you and your spouse become more acquainted and your relationship evolves, you will feel more relaxed and at ease. While no two relationships are alike, and there is no one-size-fits-all approach to love and romance, a common framework can help you determine where you stand and answer your dating questions. The stages of dating typically flow from the honeymoon phase to the reality phase, to the commitment stage, the intimacy stage, and finally, the engagement stage.
Frequently Asked Questions
How do you know if you are officially dating?
You are officially dating someone when:
• You have your partner's family and friends.
• You no longer always tidy up your home before they visit.
• You leave small items at each other's places.
• You no longer need to wear makeup whenever you are with them.
• You rarely think about your ex.
How often should you see someone you're casually dating?
Meeting someone 1-3 times a week is normal when you are dating them casually. This will prevent your partner from feeling suffocated in the relationship and keep them interested in you. However, weekly dates could be a good option if you want to get to know them better, hoping to establish a serious relationship in the future.
Key Takeaways
Dating undergoes different phases that build the foundation of a relationship and help you understand where things are headed.
The initial phases of dating can be delicate, so it is essential to be patient.
You can reach the commitment stage of dating if the preceding stages are handled with care.
Recommended Articles
The following two tabs change content below.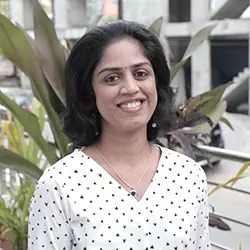 As Head Of Content Operations, Harini sets the tone and editorial direction for StyleCraze to deliver engaging, interesting, and authentic...
more