Bipasha Basu's Beauty Secrets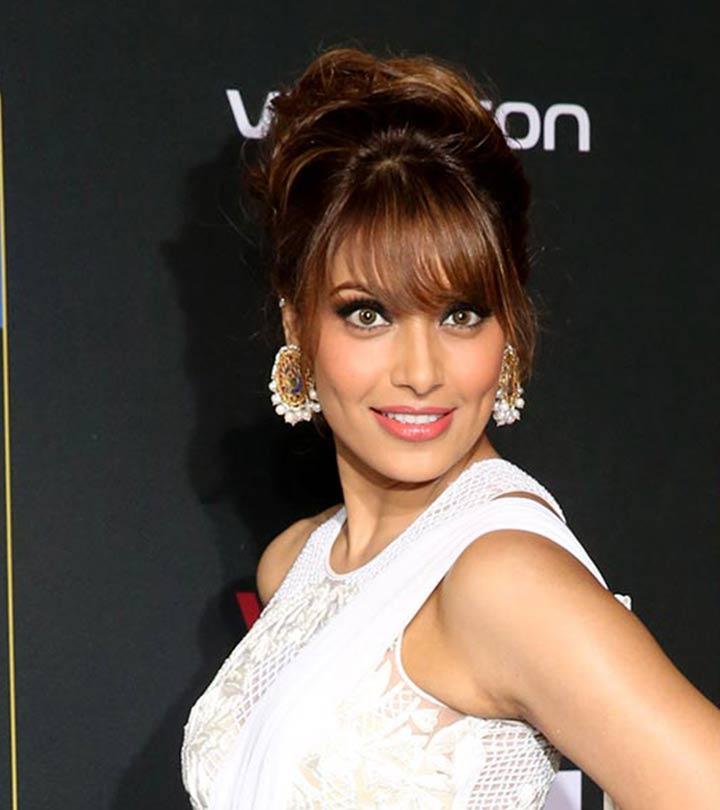 Whether you are a fan of her acting or not, it is true that most of us have some time or the other surely marvelled at this Bong beauty for one of her many talents. Bipasha Basu,  the dusky beauty from Bengal, was a model before she came into the acting world.
Once she took to movies, Bipasha soon carved out a niche for herself, with her 'different' looks, her flawlessly beautiful skin, her almond shaped big eyes, and her no nonsense attitude. Gradually, Bipasha also showed a leaning towards fitness, and this beauty, who was quite curvy and voluptuous to the point of being chubby in her starting days, managed to turn into one of the most fit and health conscious beauties around.
How many times have you drooled over that absolutely fit body of her and wished you could get it for yourself? Have you envied her the flawless skin and hair and wanted to know her secrets?
If you have answered yes to any of the following above, it is time for you to read the tips and tricks below that make Bipasha as fit and healthy as she truly she is.
Bipasha Basu Beauty Secrets
Her Belief:
Bipasha Basu believes that healthy food and exercise is the key to living well.
The lady also drinks lots of water through the day. She claims it is her simple home recipe for a healthy and natural glowing skin.
Daily Beauty Routines:
The actress never steps out without using a sunscreen. She makes sure she is wearing a sunscreen, no matter what the season.
CTM, or the Cleansing, Toning, Moistursing routine is a ritual that she follows without fail every night before going to bed. She trusts this routine to keep her skin free of any makeup, dirt and chemicals.
Using almond oil under the eye before going to sleep helps her clean up the skin around the eye area and avoid under eye patches and puffiness. Also, this helps to keep the sensitive skin around the eye area properly moisturised, thus preventing signs of ageing like wrinkles and crow's feet.
Bipasha Basu makes sure she wears no heavy makeup when she is not working
Mane Fame:
Regular oil massages and good conditioning are the secrets to her naturally healthy and thick hair
Whenever Bipasha is in the mood to colour her hair, she uses the colour range from Wella Kolestint
Favourite things that make her look fab:
Bipasha believes that looking natural and simple is the key to natural beauty. Her go to brand is always MAC.
Favourite Look:
Bipasha's favourite look has always been the classic smokey eyes and natural nude lips! It is one look she has sported millions of times and absolutely loves.
Fitness Secrets:
The fit actress swears to eat everything but not red meat and rice!
She also makes sure to have foods that are rich in Omega 3 fatty acids. This is because Omega 3 fatty acids work wonders for the skin and help her get naturally glowing and flawless skin
The Bong beauty makes sure she has lots of water through the day
The first thing that she eats in the morning is almonds soaked in water overnight. She makes sure to have this before anything each day
While working out, Bipasha changes her routine frequently including both cardio and muscle training in her routine. She says that you don't really need to be a gym person to be fit. Simple things like taking a brisk walk, running and even taking the elevator instead of the stairs can help a lot!
With these health and beauty secrets of Bipasha Basu, It clearly shows us how she uses natural methods to get that flawless skin and hair and also get a fabulously toned and healthy body. We sure hope you would like to try out some of them yourself as well. Do let us know if you are already following any, and how they helped you.
The following two tabs change content below.

Latest posts by StyleCraze (see all)