How To Start A Conversation With Your Crush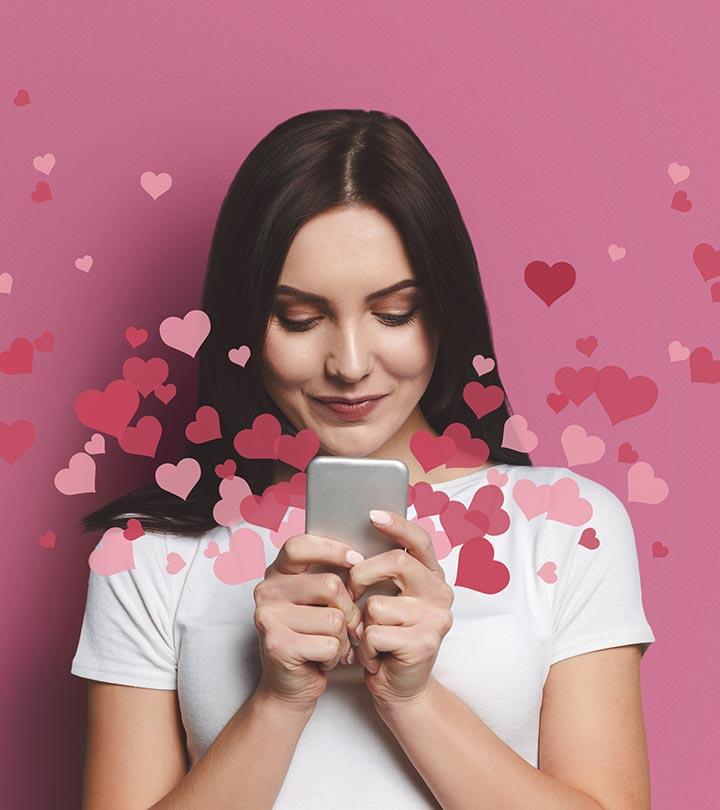 Have you been crushing on him for ages? Are you dying to let him know how you feel? Hold your horses right there! A guy has all the reasons to freak out if you just randomly walk up to him and tell him that you have been crushing on him for months straight. Instead, it would be a lot wiser to take things slow and test the waters first.
One of the best ways to approach your crush without being too obvious is via text. Are you already thinking about how to initiate a texting conversation with him? Well, we are here to help! Keep reading.
Best Ways To Text Your Crush
1. Approach Him As A Friend
This is one of the easiest ways to approach your crush, especially if you already have his number. You don't have to worry if you don't, either. All you have to do is get his number from a mutual friend. Once you have his number, don't start the conversation with a typical 'Hi.' Make the conversation worth it, and don't make it look like you were just finding an excuse to talk to him.
You can start a conversation with the guy you like by broaching a subject that involves the two of you. This way, you can keep talking to him confidently without feeling pressured to confess your feelings. A short texting session with him will also give you a hint as to how interested he is in you. If most of his replies are 'okay' or 'hmm', you will have to put in a lot more effort to get him talking.
But if his replies are more elaborate, chances are that he is taking a genuine interest in getting to know the subject at hand as well as you.
We would totally suggest you start texting him as a friend first. Be it asking by him a few genuine doubts about your Algebra homework or seeking his help with other activities, kickstarting a friendly conversation can do wonders in building a bond with your crush.
2. Have A Point To The Conversation
Do not risk having a baseless conversation with your crush. It is totally counterintuitive to texting him. You cannot give away your actual intentions by allowing your nervousness to get the better of you.
We get that it is not easy for you to make the first move, and texting him may be, by far, the boldest step you have taken. But you do want to know how he feels about you, right? And you obviously don't want to spend your life regretting not telling him about how you feel either. So, you must muster up all the courage you have to start a valid conversation with your crush.
It may be very tempting to ask him about how the weather is and just wrap up the conversation. But by doing that, you are only letting him doubt your motive and also risking your chances with him. So, get a grip on your jim-jams, and send him a text that will leave him feeling curious to know more.
Once you are getting the kind of responses you were expecting, start wrapping up the topic slowly. Don't make the conversation too long or too short.
3. Talk All About Him
By this, we don't mean that you should keep showering him with praises. Rather, you should try and converse about topics he is interested in or about things related to him.
Many men are the silent types who do not talk a lot, especially over texting. So, if you want him to start opening up, make sure that the topic of the conversation is something he will respond to.
After a casual start, you can always carry the conversation forward by asking him a few questions about his hobbies or his future plans. But don't jump straight into it. It is advised that follow this texting tip the second or third time you decide to text him.
Let the first few conversations be completely to the point. You can then steadily try and build a better rapport with him over a few weeks by asking him more about himself.
Once you have an idea of what interests him, keep bringing out those topics every now and then while talking to him. You will soon notice that his replies are much longer when you talk about topics that he can contribute to.
4. Healthy Flirting
When we ask you to indulge in some healthy flirting, we don't mean that you should go right about and pour out all your feelings for him in one go. What we mean is to flirt as subtly as you can, without being too obvious about it. You can start a conversation with a guy you like in a friendly manner first.
As your rapport with him builds, you can also start taking control of the level of intimacy with him. But don't wait too long before dropping hints as he may then start seeing you as nothing more than a friend.
Once you have reached the level of intimacy you want with him, you can start flirting a little.
For starters, you can drop in a random text telling him that you missed talking to him the previous day. If you have dressed up for an occasion, send him a picture of yours and ask him how he thinks you look. If you want to spice things up a little, you can tell him that he looks hot in his current profile picture.
Another subject that seems to work for almost all guys is secrets. Tell your crush that you would like to tell him something personal, and you can then get him to see you in a completely new light!
If the guy that you have been crushing on falls for this one, the ball is in your court. Continue texting him for a few more days, and you will soon notice him initiating conversations with you now.
As you continue trying out different ways to start a conversation with the guy you like, one thing you must always remember is to never overdo it. You must neither text him for too long, nor should you play too hard to get. You must know when exactly to keep things going and when to stop. Once you ace this, you will start observing the positive difference in his attitude towards you as compared to his nonchalant behavior in the past.
Don't forget to try out these texting tips on your crush, and let us know if they worked in the comments section below! Also, feel free to share your own texting tips that worked for you in wooing your crush!
The following two tabs change content below.

Latest posts by Harini Natarajan (see all)

Harini Natarajan
As Chief Editor, Harini sets the tone and editorial direction for StyleCraze to deliver engaging, interesting, and authentic content revolving around women's health, wellness, and beauty. She has over 14 years of experience in content writing and editing for online media. She specializes in the areas of Beauty, Lifestyle, and Health & Wellness and is proficient in Medical Sciences (Biology, Human Anatomy and Physiology, and Biochemistry). Her background in Biomedical Engineering helps her decode and interpret the finer nuances of scientific research for her team. Harini is a certified bibliophile and a closet poet. She also loves dancing and traveling to offbeat destinations.