What Is Stem Cell Hair Loss Treatment And How Is It Done?
We can't deny the fact that hair loss or damaged hair is a huge depressant for many. No doubt, it keeps haunting you every day. Any solution, you may ask? Well, with the advent of new technology, you are now blessed with a number of remedies for treating hair loss. Hair transplant is one of them.
When talking about hair transplant therapies, Stem Cell Therapy is one such process considered for hair loss. This treatment is very efficient. It is a non-surgical therapy to stimulate and regrow hair follicles. Stem cells that are present in the middle of the follicle ensure the continuous supply of cells. Thus, it helps in multiplying hair cells on a fast pace treating hair loss or baldness.
In this post, we are going to share with you the complete procedure of Stem Cell Therapy for hair loss. We will also provide you with the information about the best clinics for this therapy in India.
[ Read: Hair Loss ]
But before going into the details of it, let's first know briefly about the Stem Cell Therapy.
Stem Cell Therapy For Hair Loss: The Treatment
Human hair grows out of follicles present on the scalp. Damaged or dead follicles prevent new hair from growing. It has now been discovered that stem cells can be used to stimulate the cells, They help in growing new follicles, thus new hair, when transplanted onto the scalp.
Scaffolding which Is enriched with stem cells also has a requisite growth factor. It is injected onto the scalp. This helps in making the hair follicles orient themselves, and develop in the right direction. It helps promote hair growth and fight baldness.
While aging, the follicles tend to shrink and stop responding to the chemical signals given to it; this hinders the process of hair growth. The follicle stem cell sends off chemical signals to the shrunken follicles. This, in turn, helps in regenerating and growing healthy hair.
[ Read: Hair growth ]
This therapy not only helps fight hair loss but also improves the quality and texture of hair.
Once you have undergone this therapy, you shall never encounter the problem of hair loss ever again in life.
This treatment has no side effects and is absolutely safe. Two to six sittings are required for this therapy depending upon the stage and amount of hair loss. You might feel a mild pin prick during the injection procedure of the therapy.
Now, you must be wondering about the process of the stem cell treatment for hair loss. Well, read further to know it in a very simple way.
[ Read: Hair transplant ]
Stem Cell Therapy: The Process
The process can be understood in a very easy way. If you have moderate hair loss, then it can be done in two sittings. In the first stage, the doctors will take away some hair follicles of yours, say approximately 500. Then, these follicles will be processed and cultured in a lab to produce more stem cells. Example, if they took 500 hair follicles of yours, they may multiply them to 1 lakh hair. After few days (maybe 15 or 20 days) the second stage of this therapy shall be executed. Here, they will insert all the processed hair onto your scalp. This is the simplest explanation for the process of stem cell therapy.
There is another procedure for this therapy as well. It is done for hair restoration process. In this process, patient's blood is drawn out, concentrated and separated through a process called centrifugation. After this process, they re-inject it into the desired area. This therapy is also known as PRP or Platelet Rich Plasma. It is also a therapeutic non-surgical option for natural hair growth and stimulation.
[ Read: Lack Of Sleep Result In Hair Loss ]
Benefits Of The Stem Cell Treatment For Hair Growth
If you ask me, once commercially available, this treatment will catch on like wildfire! I mean, where else will you find:
A sure shot solution to hair loss
Relatively, the safest way to reborn hair
Minimally invasive treatment
Very few sittings
Very little discomfort
Positive results within a month
[ Read: Acupressure Help In Hair Growth ]
Stem cell therapy for hair re-growth benefits not only the suave lady or gentleman who wishes to salvage his or her image in the page 3 world. It is also a horizon of hope for those going through Alopecia due to medical conditions such as Thyroid imbalances, Chemotherapy, Seborrheic dermatitis, Fungal infections, and other stress-related and emotional issues. Men and women of all ages can benefit from this miracle of medical research.
So does stem cell therapy promise hope to the many balding early, and wishing to save their thinning crown? Yes, stem cell treatment does seem hopeful, but only time will tell how successful this therapy will be. Also, it will be interesting to see how cost effective the treatment might be. But if you have gone pillar to post to save your hair and in vain, it is time you give stem cell therapy for hair growth a try. This treatment is certainly a breakthrough and will help in re-growth of hair as opposed to treatments where hair follicles are distributed from one part of the scalp to the other.
Best Clinics For Stem Cell Therapy For Hair Loss In India
This treatment is sensitive and pricey. Therefore, it is important that you choose from the best clinics to undergo this treatment. The list of best clinics for stem cell therapy in India for hair loss is as follows:
1. Dr. Nigam's Clinic, Mumbai
2. International Stem Cell Services, Bangalore
3. NeuroGen Brain and Spine Institute, Mumbai
4. ReeLabs, Mumbai
5. Kosmedix Spa, Bangalore
6. StemRx Bioscience Solutions, Navi Mumbai
Hope, this article was useful. With all these information, you must have got a clear idea about Stem Cell Therapy for hair loss. Don't forget to share your experience about how this article helped you in treating hair loss.
The following two tabs change content below.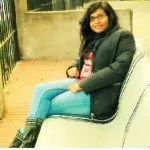 Latest posts by Anamika M (see all)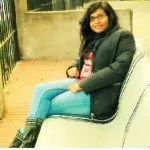 Anamika M
hey hi, Anamika here. An indenpendent and nature lover. Writing is my hobby and my first love.It is a big stress buster. I love dining out and exploring new places as it gives me a kind of adrenalin rush. I find solace in spirituality. Please give you valuable feedback. Stay blessed!!