40 Sweet Quotes To Show Your Appreciation To Your Stepdad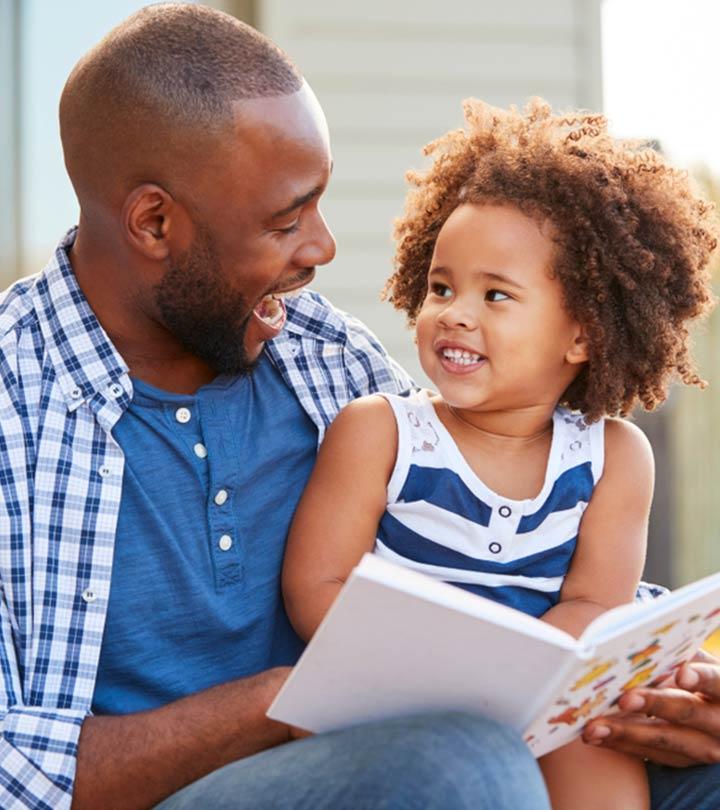 A wholesome father figure can change the trajectory of your life. Having a stepfather who dotes on you and supports you unconditionally is an amazing blessing. You can never repay him for all the selfless love and sacrifices he has made for you. If you want to express your feelings of love and appreciation to your stepfather, we have got your back! We have put together 40 beautiful and heartwarming stepdad quotes that you can send to your stepdad.
Check them out!
40 Touching Stepdad Quotes
"It takes a strong man to accept somebody else's children and step up to the plate another man left on the table." – Ray Johnson
"Anyone can be a father, but it takes someone special to be a dad, and that's why I call you dad because you are so special to me. You taught me the game and you taught me how to play it right." – Wade Boggs
"My stepdad may not have given me life, but he sure has made my life better."– \Gerardo Campbell
"A stepfather means so many things… an understanding heart, a source of strength, and of support, right from the very start." – Unknown
"He never treated me like I was a package deal. I wasn't a burden in his eyes, I was a bonus." – Ashley Stock, The Stepdad
"Step-parenting and being a stepsibling presents a lot of exciting opportunities. When families break up and re-form, there may be less order, less certainty, and a bit more trauma involved, but kids can end up having half-a-dozen parent figures." – Morris Gleitzman
"I believe that what we become depends on what our fathers teach us at odd moments when they aren't trying to teach us. We are formed by the little scraps of wisdom." – Umberto Eco
"He adopted a role called being a father so that his child would have something mythical and infinitely important: a protector." – Tom Wolfe
"Fatherhood requires love, not DNA." – Unknown
"My father left when I was three, and I have no memory of him. The most significant male figures in my life were my grandfather, in whose house I lived during the first 10 years of my childhood, and later my stepfather." – Isabel Allende
"Any man can help make a child, but it takes a special man to help raise a child." – Tony Gaskins
"My stepdad is probably the greatest man I've ever known. The best advice I've ever been given was when he told me to enjoy my life because one day I'm not going to be as agile as I am now." – Justin Timberlake
"The only steps in this house are the stair steps and the only half in this house is the half-and-half creamer." – Al Hodson
"The power of a dad in a child's life is unmatched." – Justin Ricklefs
"Stepparents are not around to replace a biological parent, rather augment a child's life experience." – Azriel Johnson
"A stepparent is so much more than just a parent; they made the choice to love when they didn't have to." – Unknown
"A child cannot have too many people who love them and want to help them succeed." – Unknown
"It's not flesh and blood but the heart that makes us father and son." – Johann Schiller
"A good stepparent can literally turn the life of a child around." – Unknown
"My mom is my heart. But my stepdad was my role model, the hardest working man I ever knew." – Brian Urlacher
"When someone takes you on as their own when you're not biologically their own, I think is really special … [My stepdad] didn't have to raise me. He wanted to." – Jonathan Van Ness
"A stepfather means so many things… an understanding heart, a source of strength, and of support, right from the very start."– Unknown
"Family isn't defined only by last names or by blood; it's defined by commitment and by love." – Dave Willis
"Family isn't something that's supposed to be static or set. It's always evolving, turning into something else." – Sarah Dessen, Lock and Key
"Any fool can have a child. That doesn't make you a father. It's the courage to raise a child that makes you a father." – Barack Obama
"We aren't 'step,' we aren't 'half,' we're just family." – Unknown
"The heart of a father is the masterpiece of nature." Antoine-François Prévost
"I cannot think of any need in childhood as strong as the need for a father's protection." – Sigmund Freud
"Families don't have to match. You don't have to look like someone else to love them." – Leigh Anne Tuohy
"Stepfathers are no less than those of blood: The spirit is more comely than the flesh. Fathers are defined by how they love and not by how they multiply or breed." – Unknown
"A father is the one friend upon whom we can always rely." Emile Gaboriau
"Family not by birth but by good fortune, I'm so lucky to have you in my life." – Unknown
"Who cares if another woman or man loves your child, plays with your child, or builds a healthy relationship with your child – either way your child is benefiting." – Jessica James
My father gave me the greatest gift anyone could give another person: He believed in me." – Jim Valvano
"Behind every young child who believes in himself is a parent who believed first." – Matthew L. Jacobson
"'What do you see when you look at him?' 'My guardian. My friend. I know he can't be replaced, but I believe he'll do everything to light my world after father's demise,' said the girl looking at her stepfather." – Abhijit Mandal
Being a stepparent is a rough job. But going to bed every night knowing that you are loved by kids who aren't biologically yours is a great feeling." – Unknown
"Stepdads are awesome, because their love is not forced, but a choice." – Unknown
"You may not have given me the gift of life, but life gave me the gift of you." – Unknown
"A stepdad is someone who wants to catch you before you stumble, but instead, he lets you learn, brushes you off, and lets you try again." – Unknown
In Conclusion
Having a father figure who puts your interests first and focuses on nurturing you is a blessing. A stepdad takes this Herculean task to raise you as his own. The time, effort, and love invested by your stepdad deserve appreciation. Share these wonderful quotes to show them you love, appreciate, and cherish all that they have done for you.
Recommended Articles
The following two tabs change content below.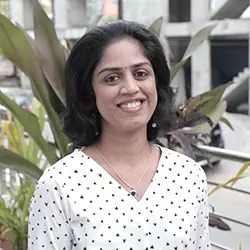 As Chief Editor, Harini sets the tone and editorial direction for StyleCraze to deliver engaging, interesting, and authentic content revolving around women's health, wellness, and beauty. She has over 14 years of experience in content writing and editing for online media. She specializes in the areas of Beauty, Lifestyle, and Health & Wellness and is proficient in Medical Sciences (Biology, Human Anatomy and Physiology, and Biochemistry). Her background in Biomedical Engineering helps her decode and interpret the finer nuances of scientific research for her team. Harini is a certified bibliophile and a closet poet. She also loves dancing and traveling to offbeat destinations.