Top 10 Stomach Tattoo Designs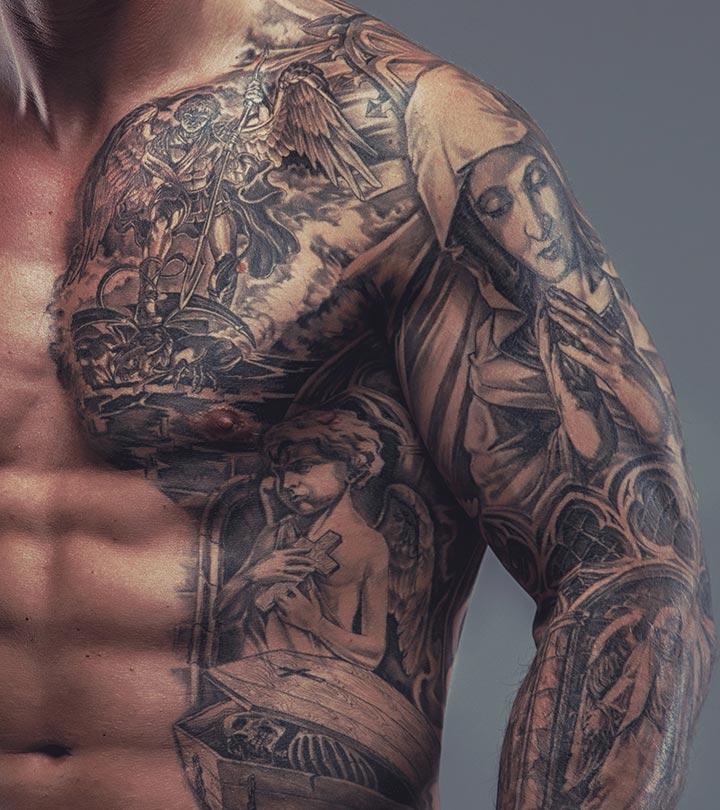 Stomach Tattoos have been popular with both men and women for ages now. These tattoos have emerged as a popular trend in recent times. Usually, for men, stomach tattoos in a way help accentuate their well chiseled six pack abs. whereas for women belly tattoos depicts their femininity. There is a constant influx of new designs and motifs, which are being used to accentuate the stomach.
The Best Stomach Tattoos For Women
These top ten stomach tattoos are perfect examples of high standards of contemporary tattoo art and there is a treasure trove of designs and motifs to choose from.
1. Butterfly Stomach Tattoo:
Simple, ornate and with a definite feminine charm, this stomach tattoo is a piece of art you will cherish forever. Make a note of the soft pastel shades used and the ornate floral and butterfly designs. To avoid any mess ups, have this tattoo replication done only by an experienced tattoo artist.
2. Gothic Rose Stomach Tattoo:
This intricate gothic rose depiction stands out as a masterpiece in tattoo art. Make a mental note of the ornate roses that contrast with the single black rose in the center. If you are a girl who loves flowers but have an affinity to the dark charms of Gothic art at the same time, this is the perfect piece of art for you.
[Read:Mexican Tattoos]
3. Eagle Belly Tattoo:
The eagle is symbolic of strength, courage, wisdom, healing, and illumination. Hence, this brilliant eagle tattoo has both artistic and inspirational values. Stay true to this piece of art as depicted here even as you get it replicated on your skin.
4. Butterfly Stomach Tattoo:
This beautiful tattoo depicting a host of butterflies in flight covers the whole body and starts from the neck right down to the limbs. Since it does cover the stomach and is of great aesthetic value, it was imperative that we add this to our list of stomach tattoos.
5. Outlaw Stomach Tattoo:
If you have a rebellious streak in you and you often go against the grain to get your things done, this outlaw stomach tattoo could well describe the person that you are. Make a note of the ornate sparrow depictions that embellish and accentuate this trendy statement piece of art.
[Read:Hebrew Tattoos]
6. Belly Piercing With Butterfly Tattoo:
This tattoo effectively shows you how you can accentuate a stomach tattoo with belly piercings. Make a note of the intricate and colorful butterfly wings that stand out for design value and high sex appeal. Insure you have this tattoo replicated by an experienced tattoo artist to avoid any mess ups.
7. Floral Stomach Tattoo:
If you are looking for a stomach tattoo that's subtle and yet is a perfect example of brilliance in tattoo art, then this floral stomach tattoo is just the right find for you. Make a note of the intricate and miniature floral designs that are bound to add on to your feminine charms.
8. Colored Floral and Phoenix Stomach Tattoo:
This floral stomach tattoo is hard to beat considering the intricate design and brilliant use of color in a piece of art. This covers a vast part of the upper body with the perfect continuity of a single floral theme. Look out for the phoenix in flight accompanied by the flowers and jewels around it.
[Read:Tribal Tattoos]
9. Serpent Stomach Tattoo:
Snakes have been a fixture in tattoo art for ages. Snakes symbolize power, agility, mystery and even regeneration which make them popular subjects for contemporary art. This stomach tattoo is a brilliant example of contemporary tattoo artists using snake depictions to create larger than life works of art.
10. Heart on Wings Stomach Tattoo:
This stomach tattoo takes the standard heart tattoo and simply accentuates it with a pair of wings to successfully create a much loved design concept. Sexy and yet cute, this heart on wings stomach tattoo is sure to get you a lot of admiring attention.
Hope this article on top stomach tattoos designs was interesting. So what are you waiting for choose your design and get it done by a professional. Please drop in your comments below.
Image source: 1 , 2 , 3 , 4 , 5 , 6 , 7 , 8 , 9 , 10
The following two tabs change content below.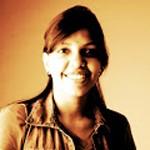 Latest posts by Shruti Goenka (see all)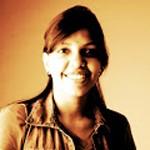 Shruti Goenka
Hi I am very passionate about makeup, fashion and health related topics, I always had a soft corner for makeup and beauty. I believe makeup has the power to enhance features and can turn flaws into strengths. Makeup keeps me busy and yet it gives me the opportunity to follow my passion.