30 Gorgeous Strawberry Blonde Hair Color Ideas To Try
Check out the hairstyles Nicole Kidman, Isla Fisher, and Amy Adams rock so effortlessly!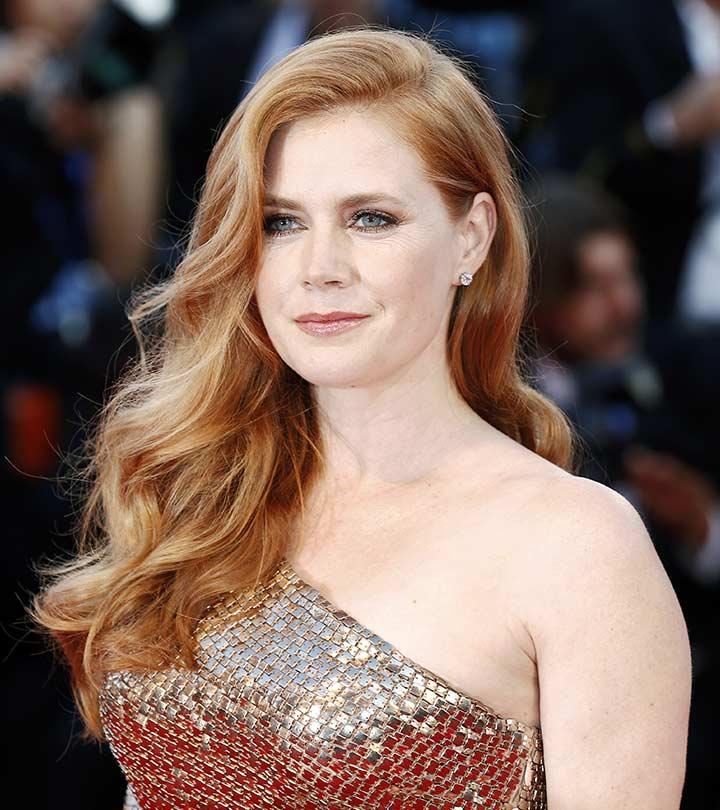 You must have heard of the beautiful strawberry blonde hair color. But do you know what this coveted hair color looks like? Strawberry blonde is the lightest shade on the red hair color spectrum. It has a red-tone base color with blonde streaks passing through it to provide a luminous look. While many people desire to have this hair color, very few can boast of having it as their natural hair shade. Celebs born with this hair color are Isla Fisher, Holland Roden, Nicole Kidman, and Amy Adams. If you want to achieve this shade right at home, keep reading!
We advise you getting your hair colored strawberry blonde in the salon by an expert. The color is a tad difficult to achieve without an experienced hand. But for those of you who love a DIY hair color experience and want to save money instead of blowing it at a salon, we have a treat for you! Keep reading to learn how you can color your hair in this elusive shade from the comfort of your house! We have taken cues from Molly of the Girl, the famed Get Glamourous blog. She suggests combining two shades called reddish blonde and red penny, from L'oreal Paris Excellence, to achieve the perfect strawberry blonde hair. So, without any further ado, let's delve right in!
How To Dye Your Hair Strawberry Blonde At Home
What You Need
Box of L'oreal Excellence Reddish Blonde hair color
Box of L'oreal Excellence Red Penny hair color
An old towel
Hair brush
Vaseline
Large bowl
Rubber/plastic gloves
Applicator brush
Timer
Shampoo
Conditioner
How To Color Your Hair
Wrap an old towel around your shoulder so that you don't get dye on your good clothes.
Brush out all the knots and tangles from your hair.
Apply Vaseline all along your hairline and on your ears so that you don't stain your skin.
Put on your gloves.
In a large bowl, pour the developer and color from both the boxes and mix them with your brush until they are combined thoroughly.
Set your timer for 30 minutes and start it the moment you start coloring your hair.
Apply the color from the roots to about 4 inches below it first and let it sit for around 20 mins.
In the last 10 minutes, pull this color down with your fingers to the middle and ends of your hair.
Wash out the dye with just warm water.
Shampoo and condition your hair after an hour.
Now that you have colored your hair strawberry blonde, let's check out the various ways you can style it…
30 Breathtakingly Gorgeous Strawberry Blonde Hair Color Ideas
1. Golden Pink Strawberry Blonde
Look and feel like a Greek goddess with this stunning strawberry blonde hair color. The warm blonde of this style has gorgeous copper undertones to it that give it an almost shimmering effect. I bet this hair color will be a sight to behold when you step out into the sunlight.
2. Subtle Strawberry Blonde Balayage
If going for a full head of strawberry blonde tresses is not your style, here's a simpler way to incorporate elements of it into your hair. You could go for subtle strawberry blonde balayage highlights in your light brown or blonde hair to lend it a beautiful warm glow. The subtle red tones will add dimension to your hair without it being too overpowering.
3. Highlighted Strawberry Blonde
A majority of the women who walk into a salon are in pursuit of that perfect sun-kissed hair look that's just SO hard to get. If you're one of these women, here's a look that you'll definitely want to try out. This all-round strawberry blonde color job has been elevated to the next level by adding blonde highlights and lowlights to develop its dimension.
4. Dark Toned Strawberry Blonde
For all you ladies out there who prefer darker toned hair, here's a style that will work wonderfully for you. This color job leans more towards the strawberry than the blonde side thanks to its copper undertones. The light blonde highlights add a bit of movement and edge to the whole look.
5. Light And Bright Strawberry Blonde
Add a bit (or rather, a ton) of brightness and shine to your hair by trying out this stunning hair color. You could say that this is the lightest variation of strawberry blonde you could go for as it has a super light blonde base with a very subtle pinkish undertone.
6. Metallic Strawberry Blonde
Go all out and flaunt your bold side with this super cool strawberry blonde hair look. While the world tries to avoid that brassiness that comes with hair coloring, this look embraces that metallic sheen and showcases it in all its glory. The glossy straight bob only works to enhance the shine factor of this look.
7. 'Almost Red' Strawberry Blonde
Now this is a hair color that really straddles the line between all-out red and strawberry blonde. This fiery look is predominantly a ginger red with a hint of blonde running through it. This hair really comes to life when styled in a long layered cut and curls.
8. Copper Strawberry Blonde
Sexy, sultry, and seductive – these are the kind of words that come to mind when one looks at this gorgeous hair look. This coppery shade of strawberry blonde lends a tinge of metallic tone to this whole look. Those who want to go for a bold and fierce look, this is a hair color you need to check out.
9. Strawberry Blonde Ombre
Ombre has been ruling the roost in the hair coloring world for a while now. So, of course, it made it onto this list as well! If you're not ready to fully let go of your dark tresses, you could just ombre the lower half of it into a beautiful strawberry blonde shade that will complement your chocolate brown locks perfectly.
10. Nude Peach Strawberry Blonde
The great thing about getting strawberry blonde hair color is that you can incorporate tons of different shades into it as undertones to enhance your hair look. For instance, in this look, her strawberry blonde hair has been given a peachy undertone that makes for the perfect beachy look.
11. Lightly Dusted Strawberry Blonde
Yeah, I know, 'lightly dusted' should be a phrase used only in reference to icing sugar. But honestly, it fits here perfectly. Subtle strawberry blonde highlights have been hand-painted into her blonde hair to make it look like someone took a sieve and literally dusted that gorgeous shade into her hair.
12. Caramel Strawberry Blonde
You don't have to let go of your brunette roots just because you want to go for a blonde look. This caramel blonde look adds a dark undertone to your hair while the strawberry blonde highlights brighten up the whole affair.
13. Superb Strawberry Blonde
Is it blonde? Is it red? Is it even strawberry blonde? If you like leaving people awestruck and just a little bit confused, this is the hair look your need to go for. This strawberry blonde shade seems to transform into red or blonde, depending on the kind of lighting you're in.
14. Strawberry Blonde Sorbet
Now here's a look that is nothing less than a stunning melange of colors. This strawberry blonde look has been highlighted with a light copper shade on top and a dusty pink on the bottom to create a beautiful fusion of colors.
15. Natural Strawberry Blonde
Now, of course you can't will your hair into just growing naturally strawberry blonde, that's just ridiculous. But you can ask your hairstylist to recreate Nicole Kidman's gorgeous strawberry blonde shade onto your hair. Her particular shade is more on the blonde side with some ginger and light brown undertones.
16. Fiery Strawberry Blonde
Amy Adams is another gorgeous lady who has naturally strawberry blonde hair. Her particular shade has a fiery orange undertone running through it that adds a burst of vibrancy to her look. Go for this hair color if you want to look like a bombshell.
17. Hazel Strawberry Blonde
Not gonna lie, the first time I watched Confessions of a Shopaholic, I spent the whole time admiring Isla Fisher's beautiful strawberry blonde tresses. What's great about her shade of strawberry blonde is that it has a hazel brown tinge to it that gives it a unique dimension.
18. Molten Gold Strawberry Blonde
Look like Eos herself (the Greek goddess of sunrise) with this shimmering strawberry blonde hair color. This bright blonde style with the faintest hint of red reflecting in it makes her hair look like the golden shades of sunrise have been painted through it.
19. Amethyst Strawberry Blonde Balayage
Add a bright pop of color to your strawberry blonde hair look with these marvelous purple balayage highlights. These vibrant streaks of amethyst purple add vibrancy and create an uber feminine look that is to die for. Look like a total boho princess by styling this stunning hair color in curls.
20. Chocolate Strawberry Blonde
Honestly, I just want to do everything that Emma Stone does because she's my i d o l. Take this hair look, for example. This chocolate brown based strawberry blonde look is so unique it looks like it could be her natural hair color. In a sea of brunettes and blondes, this is the hair color you need to stand out.
21. Strawberry Auburn Blonde
Who doesn't want their hair to look like the gorgeous hardwood floor of their dreams? That…was a weird analogy. But, you get what I mean, right? There's something so earthy and beautiful about hardwood that has been captured in this hair look. It is a gorgeous mix of strawberry blonde and auburn.
22. Strawberry Blonde Root Melt
Hate that awful transition stage that comes with growing out fully colored hair? Yeah, me too. Here's a way to skip that step – go for a root melt hair look. Here, dark roots blend slowly transition into a light strawberry blonde shade to create a super pretty hair look.
23. Sandy Strawberry Blonde
If you're one for more muted looks when it comes to hair colors, here's a style that will suit you perfectly. This light brown based strawberry blonde look is understated and classy in its own right. Style this hair in some relaxed waves to complete the effortlessly casual look.
24. Blink-And-You-Miss-It Strawberry Blonde
Some people thrive on subtlety in their hair looks. This is a hair color that was made just for them. This stunningly glossy hair color lies somewhere between platinum and strawberry blonde and you won't be able to take your eyes off it until you figure it out.
25. 'I See Fire' Strawberry Blonde
Strawberry blonde may sound like an innocent and cutesy color to have but that doesn't mean you can't go fierce with it. This magnificent look starts off with a dark chestnut red at the roots and descends into a soft strawberry blonde to recreate the effect of a brightly glowing ember.
26. Tangerine Strawberry Blonde
Yes, let's add more fruits into this mix, shall we? This bright strawberry blonde shade has an orange shine that's breathtaking, to say the least. Style this sexy curl in some curls to look like a sultry siren straight out of a Bond movie.
27. Strawberry Blonde Babylights
A great way to add a dash of color to your natural hair is through some subtle babylights. If you have naturally red hair (so jealous of you), you could add some lightness and dimension to your hair by just going for some strawberry blonde streaks and brighten up your look.
28. Super Bright Strawberry Blonde
If you want to look like a literal fairy princess with shiny shimmery hair, here's what you gotta do. Try out this super saturated strawberry blonde look that will reflect light like nobody's business. Style it poker straight to make the most of this bright and shiny look.
29. Strawberry Blonde Sombre
Ever thought you could create an illusion with your hair? Well, now you can! Go for this subtle ombre look with a chocolate brown at the top and a light strawberry blonde towards the ends to create an illusion of depth with your hair look.
30. Kaleidoscope Strawberry Blonde
Don't you just love the bright and constantly changing colors of the kaleidoscope? Create that effect in your hair by going for this multi-shaded hair color look. Streak your hair with light blonde, blush pink, dusty brown, and strawberry blonde to create this unique and mesmerizing hair look.
Infographic: Makeup That Complements Strawberry Blonde Hair: Essential Tips
While skin tone is a big factor in choosing your makeup, it is always best to choose colors that enhance the natural skin and hair color. If you are blessed with natural strawberry blonde tresses, you can highlight the natural hue or tone down the reds in your hair. Check out the infographic for makeup tips that flatter your strawberry blonde locks.
Strawberry blonde is the mildest shade under the red hair umbrella. It is a red-based hair color with flecks of blonde. While we have added a tutorial to help you color your hair at home, we recommend getting this specific shade done at a salon under the trusting hands of a hair coloring expert. But, if you are hell-bent on coloring your locks, remember to read the steps carefully and follow all the instructions to the T. Scroll up to browse through some of the most alluring strawberry blonde hair colors that have the world hooked (line and sinker).
Frequently Asked Questions
What skin tone is best for strawberry blonde hair?
The strawberry blond hair color is an adjustable shade with both warm and cool tones. So, it works for all skin tones. While it looks good on all complexions, it best suits people with fair and medium surface skin tones.
Does strawberry blonde hair make you look older?
No. On the other hand, it is a warm shade that radiates youthfulness. It brings color and freshness to your hair and skin.
Is strawberry blonde the same as ginger?
No, they are not the same color. But both shades come under the red spectrum. Ginger has stronger orange tones, while strawberry blonde has a softer copper tone.
Does strawberry blonde fade quickly?
Like all hair colors, the strawberry blonde shade gets lighter with each wash. But following the right hair care tips and using color-friendly products, you can keep the color fresh for many weeks.
The following two tabs change content below.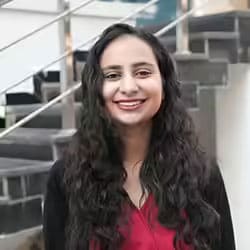 Arshiya Syeda is an editor at StyleCraze. Prior to that, she was a content writer and combined her writing and...
more