11 Best Streax Hair Colors Available in India 2018
Change is good. And, when it comes in the form of a hair color, it's great. Except, choosing the right color can be tricky, right? Plus it's important to be aware of your options and find that perfect shade that complements your skin tone. If you are contemplating in getting your hair colored and are on the lookout for something nice, you've come to the right place.
Let's look at the best hair colors out there from Streax. Why? Because they have been around since forever and know their hair (coloring) game like a Professional. Read on to find out which color is meant for you.
Best Streax Hair Colour Shades
1. Streax Brown 4 Hair Colour
If you are dusky and looking for a hair color to complement your skin, then brown hair color is your go-to color. Brown looks great on dusky beauties. Bipasha Basu and Chitrangaha are dusky, and they are often spotted with brown hair color. A commendable aspect of this product is that it also repairs damaged hair. It will not rob your hair of natural oils while also preventing hair fall. Overall, a revolutionary product which not just colors your hair but protects it from damage too.

2. Streax Int.Red 5.66 Hair Colour
Red 5 hair color from Streax is blood red in color which will suit fair to medium skin tones. It is a safe hair color as it doesn't contain any harmful ingredients and also repairs damaged hair. The hair color has a rich, creamy texture which spreads easily on hair which means you can color it yourself at home. The hair color has Kera-Vits properties which make hair roots strong and also prevents hair from splitting and drying. It is a long lasting color and will not fade easily.

3. Streax Hair Colour – Natural Black No. 1
If you desire a black hair, then this natural black shade from Streax is for you. It is enriched with walnut oil which nourishes and hydrates your dry hair. It will cover all your gray hair and the color will stay for long so you don't need to worry about fading. The hair color is based on kera-vit conditioning technology which strengthens weak roots and prevents them from further damage.

4. Streax Walnut Brown 5.4 Hair Colour
Another variant in brown except, this one is relatively lighter. It's called Walnut brown for a reason. If you have tried other shades of brown and looking to try something new, try this shade of brown. It's much lighter and more evident than your regular browns. It looks great on those with lighter skin tones.

5. Streax Light Brown 5 Hair Colour
If you are not very daring experimenting with colors and want a subtle hair color, then light brown should be your choice. The Streax light brown color looks natural and it will also give you an elegant look. Light brown shade will look good on all skin types as it is a universal shade. The color has a creamy texture which spreads easily and it's a permanent hair color so you don't need to worry about fading. It doesn't contain any harmful ingredients; In fact, it protects your hair against damage, and provides them moisture.

6. Streax Red Brown 4.6 Hair Color
A combination of red and brown hair color will look very elegant and different at the same time. If you are searching for this combo since long, then your search can end with this product. This combination will look good on all skin types especially on dusky skin tones, as it will suit them the most. If you are afraid of coloring your hair red, then this red-brown combination is a good choice as it is subtle and wearable. The hair color contains kera-vit properties which protect your hair against damage. It also strengthens weak roots.

7. Streax Burgundy 3.16 Hair Color
Burgundy is the latest trend and everyone is sporting this hair color. If you think you can carry it off with ease, then try Streax burgundy hair color. This color doesn't easily fade away, which makes it cost effective too. Burgundy is primarily a red color with purple undertones. The best thing about this shade is that it is not very loud and thus will suit all tones. The hair color doesn't contain harmful ingredients, and thus it will not damage your hair. It will nourish your hair and protect them against damage.

8. Streax Mahogany Brown 4.56 Hair Colour
Mahogany Brown is a golden brown shade which will look good on skin tones with yellow undertones. Even those with a dusky tone can pull this off easily. If you are not comfortable coloring your hair golden, this hair color is for you as it is paired with brown, which looks elegant and subtle at the same time. This will not only hide your grays but also last longer.

9. Streax Cinnamon Red 5.66 Hair Color
Cinnamon red is a very subtle red color which has black undertones. Wearing red hair color is not a choice for everyone, and if you're amongst them, then this hair color is for you. Cinnamon red color only has a tinge of red which looks very subtle. The hair color is made from natural ingredients and thus it won't harm your hair in any way. In fact, it will prevent it from further damages as it contains kera-vit properties.

10. Streax Hair Colour Ultra Light Soft Style 1
Highlighting your hair just got a whole lot cheaper with Streax Ultra Light Soft Style. Are you toying with the idea of getting your hair highlighted and not sure how it looks? Or you already have colored hair and looking to add a little charm to it? Whatever it is, try it with this new highlighting kit. It comes with all the tools needed during this process, and everything is pretty straight forward. You can either opt for dark highlights or light ones. Either way, you should give this a shot!

11. Streax PRO Salon Hair Colourant Creme
Streax PRO is the newest baby in their color category. It's a cream based colorant that spreads and slides well on your hair. It hydrates your hair and retains moisture, making your hair look lustrous and strong. It lasts longer than your usual colors and comes in quite a few shades. Make sure you check this collection out, the next time around.

Yes, I know there are several hair color brands in the market. Then why Streax, you ask? Here's what you need to know about Streax hair colors.
Pros
Most of their products are ammonia free, which is the most important thing for a hair colorant.
Your hair feels silky and shiny unlike a few brands that tend to dry out hair.
And, of course, the price point is matchless.
*Subject to Availability
Guess what? Everything from that list is available for purchase in India. I'm a sucker for hair colors and know the plight of looking for a shade and not finding it. What is your all-time favorite shade? Let us know by dropping in a text in the comment section below.
Recommended Articles

The following two tabs change content below.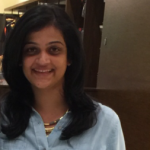 Latest posts by Pratima Ati (see all)