20 Stunning Hairstyles For Damp Hair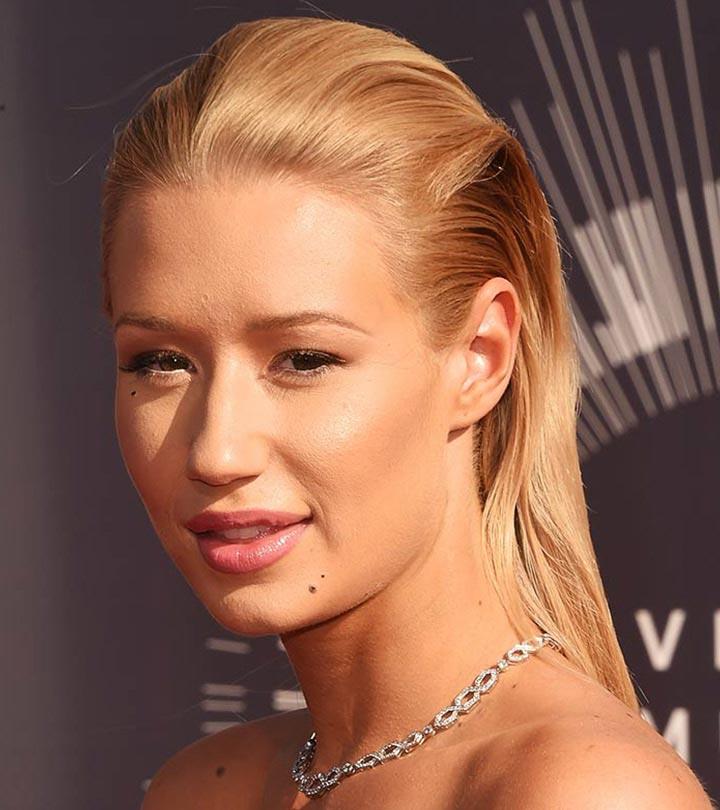 Thought you couldn't pull off the trending wet look hairstyles? Don't worry. We have gathered the top 20 oh-so-simple looks for damp hair that will make you look super chic. From slicked back pixies and wet buns to damp ponies and long bobs – the options are endless. So, grab your styling tools and master the runway favorites with little effort.
1. Wet Look With Headband
In addition to the fact that this hairstyle is easy to create, we can also vouch that it has the ability to make heads turn wherever you go. No kiddin'!
To recreate this look, make your hair really wet and mist with a light-hold hairspray. Next, wear a fancy headband that will give your hairdo an elegant and chic look. Once done styling, complement your look by sporting nude lips, subtle eyes, and peachy cheeks.
2. Slicked Back Pixie
Sold, Sold, Sold!
Emma Watson's slicked back pixie effortlessly marries classy with funk.
Style the hair by applying a strong-hold gel to it. We recommend Schwarzkopf Osis G.Force Extreme Hold Gel. Next, take a wide-tooth comb and create a precise and deep side parting. Apply a shine spray to set the hairstyle.
3. Wet Pony
Whether sleek or artfully undone, wet ponytails were all the rage on the runways this season. Take inspo from Rosie Huntington and recreate this daring and super-easy to do hairstyle at home. Begin by misting some spray gel on the surface of your hair. Once done, scrunch your hair and add a dollop of volume to the roots. Now, grab your hair and tie it at the nape of your neck to create a low ponytail.
4. Slicked Down Bob
Work it girl! At the 65th Annual Primetime Emmy Awards, Kate Mara showed just how sexy a slicked down bob can look. Kate's understated style is effortless and minimalist and perfect for a fancy night out. To recreate it, begin by blow drying your hair with a scoop of volumizing mousse. Now, take a bristle brush and sweep it to either side of the parting. Kate complements her hairstyle with smokey eyes, impeccable makeup, and beige lips.
5. Damp Hair With Bow Barrette
The model at the By Johnny show demonstrated how to rock wet hair by pairing it with a big bow barrette. To get this super-easy look, start by applying some strong gel to your hair, pull it back and brush it out using a wide-toothed comb. Now, put a bow barrette to finish the look. Cute and stylish – wow!
6. Wet Bun
A well-executed slicked-back bun is absolutely classy and elegant. Plus, this can be the perfect way to complement a gorgeous dress. The model at the Rolando Santana's Runway Show added a twist to her wet bun by intertwining it with a thick golden thread.
7. Deep Side Part Lob
Like a quick swipe of bold red lipstick can fix anything, a wet and dry wavy off-center long bob can create magic! At the 67th Annual Cannes Film Festival in Cannes, actress Rooney Mara demonstrated just how much of a chic beauty she is with her long bob hairstyle.
8. Slicked High Bun
How do you majorly amp up a high bun? By spritzing a lot of hairspray and making it a slick bun like actress Jamie King. If it's good enough for the red carpet, it is definitely our choice for the next fancy occasion look.
9. Classic Bun With Birdcage Veil
Beyonce, with her classic bun and birdcage veil, got the slick hair popular at the Charles James Beyond Fashion gala. To copy this dramatic style, start with damping your tresses with a strong-hold hairspray. Next, pull your hair back and create a bun. Complete the look by adorning a black birdcage veil.
10. Slicked-Back Hairdo
We've said it before, and we will say it again. There isn't a single hairstyle or color that singer Rita Ora can't pull off. The way she complemented her red lipstick with her Donna Karan gown and slicked back hairdo at 2014 MTV Video Music Awards – she nailed it!
11. Slick Wet Look
The coolest bob the world has ever seen. Recording artist Rita's swept back wet hair frames her face beautifully, drawing one's attention to her eyes and bright lips.
To recreate this easy-peasy wet look hairstyle, begin by applying some strong-hold gel to your hair and brush it back by using a wide-tooth comb. Voila! Such a simple hairstyle, yet such a classy statement!
12. Barely Wet
Hayden Panettiere proves just how slick a bob can look. The actress looks fabulous with her barely wet hairstyle. Hayden's perfectly-imperfect style is effortless, but entirely doable. Begin by blow drying your hair after applying a light-hold mousse. Then, sweep it back with a bristle brush.  Hayden shows how short-haired girls can totally rock the look – double thumbs up!
[ Read: Stunning Hairstyles For Damp Hair ]
13. Androgynous
American television sensation and fashionista Kim Kardashian looks absolutely lovely here. Paired with smoky eyes and soft, glossy nude lips, this hairstyle makes her look absolutely wow. The key to getting this look right is to start combing your hair back with the help of a wide-comb tooth while it's still damp. Next, spray lots of strong-hold hairspray over it, until it's almost wet with the liquid – the resulting look is simply stunning!
14. Volumizing Wet Look
American music sensation Jennifer Lopez shows how bold, slicked-back hair doesn't have to be boring. This is an understated and super-flattering hairstyle that suits any face shape. JLo softens her deconstructed look with refined and subtle makeup and super-feminine nude lips. For sleek hair like Jennifer's, invest in some anti-frizz serum, volumizing mousse, and a few bobby pins.
15. Slicked Back
One of our favorite looks of actress Megan Fox was this brushed-back, wet look that proved to be a style statement.
To copy this fresh and beachy hairstyle, start by making your tresses damp. Then, roughly blow dry your hair. Next, to hold it in place and make it shine, mist with a super-strength hairspray. Pair the look with red lips, and you have the perfect look for black-tie social events.
[ Read: Best Hair Gels Available In India ]
16. The Pompadour
Here's an edgy style by singer Iggy Azalea that will work for hair of all lengths. To copy this hairstyle, start by smoothening your hair back. Take the top section of hair and push it forward to create the pompadour. Spritz a moisturizing hairspray on your hair to hold the hair in place.
17. Slicked Back Top
Actress Jennifer Lawrence looks fresh-faced and radiant in this semi-wet slicked-back hairstyle. The multi-textured look of deconstructed hair is pretty and playful, and we love Jenni's two-toned hair color.
18. Half Wet, Half Dry
Actress Lea Michele looks striking in her half wet, half dry hairstyle. The chic and unfussy hairstyle is our go-to look for this summer season. With just a little spray on the sides and a bit of teasing though the crown, you can make heads turn.
[ Read: Simple Steps To Scrunch Your Hair ]
19. Off-The-Face Wet Hair
Actress Jessica Biel's wet hair is all about class. To get this feminine look, comb your back with a narrow-toothed comb. Spritz a volumizing spray over your hair and slick the front section of the hair back with a firm-holding gel.
20. Slicked Bun
Actress Jessica Alba's sleek updo is awesome. Just apply mousse to your hair, and blow dry with the help of a large round brush. Next, use a good styling spray and secure the updo with pins.
Love them? Try them out and let us know about your favorite one in the comments section below.
The following two tabs change content below.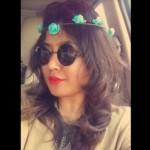 Latest posts by Anisha Pradhan (see all)