15 Super Cool Short Korean Hairstyles
Take a cue from Korean celebrities to flaunt your short hair with confidence!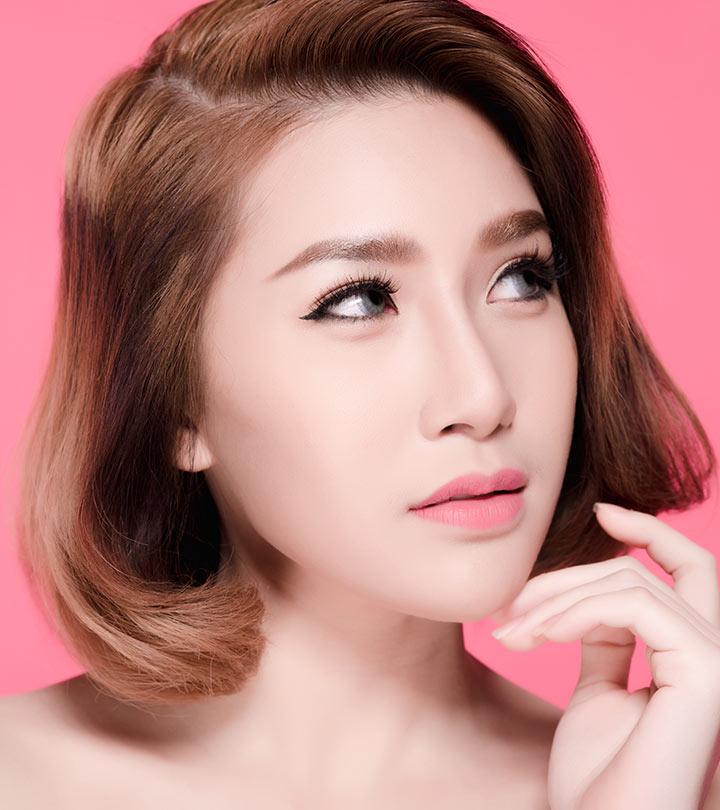 The world is completely taken by all things Korean – K-Pop, dramas, skin care, and now hair joins the list! Although Korean women have unmatched silky smooth tresses, it comes as wonder why they keep it short. So, we decided to take a closer look into Korean short hair and why it is the preferred look!
Apart from looking chic and stylish, short hair requires less maintenance and is easy to style every day. It also cuts down simple hair problems like excessive scalp sweating, too much hair damage, and split ends. Additionally, short Korean hairstyles are always edgy and modern, so you are never tired of keeping your hair short. Don't believe us? Just scroll down and check out these amazing short hairstyles sported by Korean women.
15 Super Cool Short Korean Hairstyles
1. Jaw-Length Bob
Wearing your hair exactly till your jawline is a bit tricky. If you have a diamond-shaped face, your jawline can look even more pointed. But if you have a round face, your cheeks may look more protruded. If you have an angular jawline with high cheekbones, you can pull off this style well.
2. Wavy Shoulder-Length Bob
Having fine hair can make your hair appear thin. If you want your hair to look more voluminous, style it in some waves. This will make your hair appear relaxed and more natural.
3. Slick Bob
This is the hairstyle that is most common among working East Asian women. You don't need to spend a lot of time on your hair. Just comb it down and part it on one side. You can use some lightweight mousse to keep it looking fresh.
4. Curly-Ended Bob
Most Korean women have a well-defined jawline. That is why they can pull off hair lengths that end above their jawline, paired with a middle parting, without needing bangs. Stunning!
5. Wispy Bangs
Wispy bangs are one of the best bang styles to sport. They suit almost all hairstyles and soften your face shape. The best thing about wispy bangs is that you can flaunt them as full center bangs, part them as side bangs, or style them as deep side-swept bangs.
6. Wavy Bob With Outward Ends
A nice way to style wavy hair is with the outward ends. They make your hair follow your face shape and enhance it. The outward ends also make your hair appear thicker.
7. Middle Parting With A Tuck
If you look closely, you will notice that this middle parting is slightly off-center. Slight partings are used to bring symmetry to a face shape or to enhance certain facial features, like the cheekbones.
8. Reddish Brown Lob
Korean women are known to have dark hair. One way to freshen up your regular short haircut is to add in some highlights. You can go for a full contrast or opt for subtle red highlights.
9. Heavily Wavy Lob
Most Korean women have straight hair. Style your tresses in some heavy waves to change your look. Keep the roots straight for about two inches and do up the rest of your hair in waves. This will make the waves flow more naturally.
10. Zig-Zag Parting
The zig- zag parting is a small but very effective way of adding oodles of style to your regular hairstyle. Whether you have long or short hair, trying a ponytail or an updo, the zig-zag parting will accentuate it brilliantly.
11. Layered Bob
Add some layers to your overgrown bob to freshen up your haircut and make it look stylish. Start the layers from your cheeks down. Opt for more than three layers. This will accentuate your jawline and cheekbones.
12. Sparse Bangs
If you have thick hair, go for some light bangs to create a stylish contrast. The light bangs will draw attention to your face shape and features, flaunting them beautifully. They will also make your hair look thicker and more textured.
13. Top Knot
If you have short hair, the top knot is an easy go-to hairstyle. You might need to use pins to keep all your hair up if you want a neat updo. Otherwise, allow your hair to fall freely to create a messy top knot.
14. Accent Braid
An accent braid is one of the easiest ways to add a feminine touch to any hairstyle. It looks stunning and is super easy to achieve. The best part is that it works for all hair types: straight, wavy, or curly!
15. Neat Pixie Cut
A neat pixie cut is perfect for school, college, or work. It barely requires any maintenance and is extremely easy to style. You can leave it messy or apply some mousse and comb it down to neaten it.
Globally, Korean hairstyles are currently the hottest trend. They are renowned for their stylish yet manageable nature. Korean short hairstyles are great to break away from the monotony of having bangs and layers. They are simple and elegant, perfect for those who are constantly on the go and do not have time to maintain long hair properly. A great choice for professionals because of their easy, neat styles. These looks will inspire you to create the next hairdo you desire. You may also personalize them by adding your own touch to them.
Frequently Asked Questions
How do Koreans tie their short hair?
Koreans generally wear their short hair open, but when they want to tie it up, they make half ponytails by gathering some of their hair and clamping it with a hairclip. Alternatively, they opt for a small updo by gathering some of their hair and tying it up as a bun on top of their head.
How can I make my hair naturally Korean?
You can follow a Korean haircare routine and get your favourite Korean hairstyle to make your hair look naturally Korean. Scalp cleansing and hair masks are a big part of Korean haircare routine. In addition, follow a nutrient rich diet to improve your hair health.
The following two tabs change content below.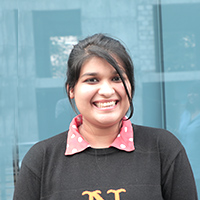 Anjali specializes in hairstyles and hair and skin care and has written over 200 articles in these domains. Her philosophy...
more