10 Stunning Rockabilly Hairstyles For Long Hair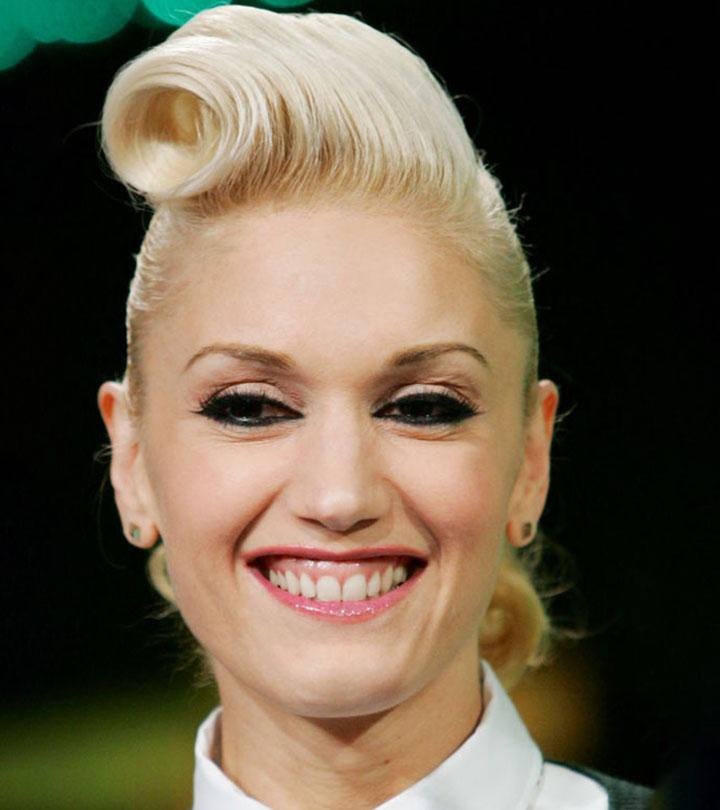 From the runway to the red carpet, rockabilly hairstyle is having a moment. From victory rolls, pin up hairdos and classic updos, we've got ten stunning rockabilly hairstyles that in our opinion, will never go out of style.
Want to try it for yourself? So get inspired by these celebrities who have gone for glam rockabilly with their look.
Read on to find out more about rockabilly hairstyles for long hair!
1. Rockabilly Bandana:
If you're looking for something that's extremely feminine and carefree at the same time, opt for Rosie the Riveter's hairdo, like the model at the rockabilly festival. To achieve this perfect blend of elegant and carefree look, tie a thin scarf around your updo and voilà. Absolutely retro!
2. Rockabilly Pink Hair:
Katy Perry undoubtedly is the queen of retro. From her hair, to her dress and the accessories, the talented singer sure knows how to remind us of the rockabilly era. A barrel brush, curling wand and a strong hairspray is all you need to recreate this bright pink Bettie Page hairstyle. Painting the town pink never looked so good, eh?
[ Read: Rockabilly Hairstyles For Short Hair ]
3. Twisted Long Hairdo:
This is possibly our favourite look on actress Fan Bingbing. The long tresses, perfectly twisted hairdo, the doe-shape eyes, the peachy lip. It's an impeccable look that won't fail to get you noticed – picture perfect.
4. Retro Pompadour:
Adding even more edginess to her runway look Kimberly Caldwell opts for retro pompadour with a modern take. The updo was balanced with a shimmer lined eye, visible cheek color and a glossy nude lip. Oh, by the way, did you notice that lemon yellow streaks? Well, we are incredibly envious too!
5. Victory Rolls With Bangs:
We love a classic Betty Grable-esque rolls. Really, who doesn't? For the 15th Annual Latin Grammy Awards, Cristina Eustace did a rewind to the old school in the form of curly victory rolls with bangs and muted red lipstick. Voluminous, texturised and super glam – this easy to create classic victory roll is perfect for the party season.
6. Ponytail With Retro Rolls:
Iggy Azalea shows how there are rooms to sex-up a boring ponytail. A timeless classic of its own, to achieve this ultra-glam ponytail with retro up-do, take your top section of hair and twist it on the crown. Once you've styled your rolls, bring one side of your hair forward and create a curled pony.
7. Classic Updo:
Classic updo – the perfect companion to Dita Von Teese's Blumarine with swarovski crystals dress. The Burlesque dancer is no stranger to the old-school Hollywood hair. In fact, we'd go as far to say she loves nothing more than a rockabilly hairdo to complement her beauty look.
[ Read: Bun Hairstyles For Long Hair ]
8. Pin Up Hairdo:
Attention all you fashionistas, look no further if you want to channelize the hairstyle that was trendy and classy in the 50s. This is one of the most stylish rockabilly long hairstyles that is easy to create, the model at the Raul Penaranda looks adorable with the pin up hairdo. She further adds a modern twist to the look with a striking oxblood pout.
9. Victory Rolls:
It's Betty Grable meets Veronica Lake by way of singer Marina Lambrini. Two-toned mane teased with curling wand and the subtle twist on the victory rolls make Marina's hair look chic and edgy. The minimal makeup adds to the drama factor of this stunning look.
[ Read: Tips To Do Rockabilly Makeup ]
10. Rockabilly Updo:
Gwen Stefani harks back to the authentic rockabilly age with her edgy up-do. The talented Singer, who is nothing less of a pro at working a retro beauty look, adds a little height and flips her hair inside to add a little bit of retro sass.
So there you have it – ten easy rockabilly hairstyles for long hair! Whether you wear your hair in retro rolls, or a classic updo, we're sure that you will look fabulous with your new 'do. Let us know how you liked this post! Comment in the box below!
Recommended Articles:
The following two tabs change content below.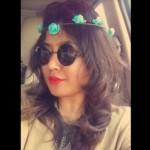 Latest posts by Anisha Pradhan (see all)