20 Breathtaking Styling Ideas For Tiger Eye Hair Color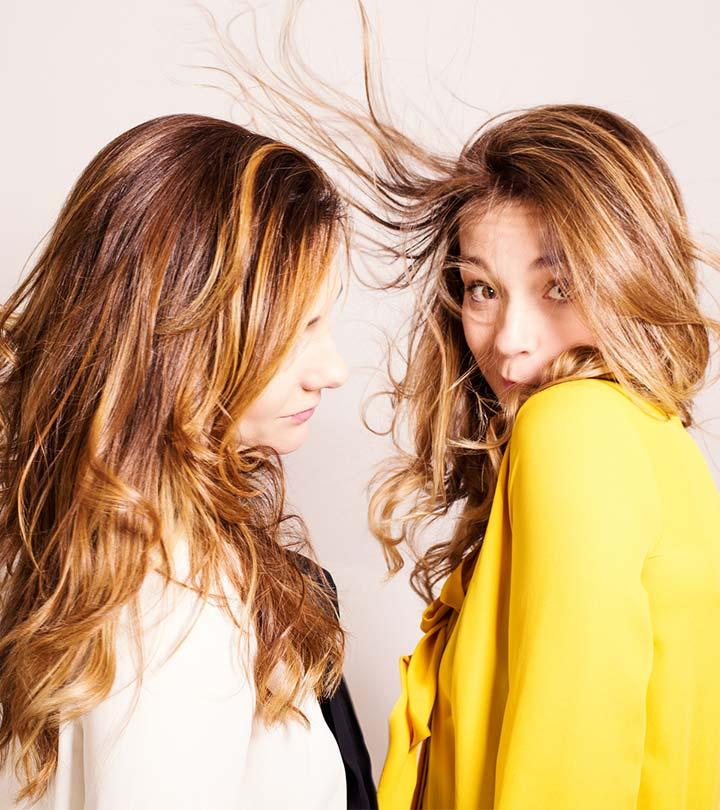 Gemstones have always served as a major inspiration for hair color trends. And the latest one doing the rounds right now is tiger eye hair. For the uninitiated, tiger is a brownish gemstone with shades of gold and bronze running through it in streaks.
So, naturally, tiger eye hair color works best on brown toned hair, though it can work on blonde and red hair as well. Tiger eye hair color is characterized by rich caramel, gold, bronze, honey, and toffee shades hand painted onto dark hair in a balayage highlights style to lend it a multidimensional effect. The highlights are concentrated at the lower half of the hair and roots are generally left untouched to make for a more naturally grown out effect. Though tiger eye color looks suit warm toned skin tones better, some neutral toned hues can be used to create looks that complement cool toned complexions. Now, before we get into how to style this hair look, let's first look at how you can color your hair in a tiger eye style right at home!
How To Color Your Hair In A Tiger Eye Style At Home
What You Need
2 to 3 hair dyes in the shades of your choice (gold/honey blonde/caramel/bronze) (Make sure the dyes you buy contain bleach so that they lighten your hair)
An old t-shirt
Sectioning clips
Bowls
Hair tinting brush
Rubber gloves
Color safe shampoo and conditioner
What To Do
Start off by putting on an old t-shirt that you don't mind getting stained by hair dyes.
Following the instructions given on the boxes, mix the various hair dyes in separate bowls.
Test out each color on a couple of strands taken from the bottom section of your hair, i.e., from near the nape of your neck to see how they turn out.
Once you're confident about the shades that you have picked out, clip up all the hair at the top and midsection of your head, leaving loose only the bottom section of your hair.
Pick up a fine section of hair and start applying dye to it from the ends, pulling the hair up gradually (you can use your fingers for this) and stopping a few inches below the roots.
Do a couple of sections of hair with each of the dyes that you picked out, making sure you space them out and alternate between them evenly.
Unpin the middle section of your hair and pin up the top section of your hair again.
Repeat steps 5 and 6 on this section and then the top section.
Leave the dye on for the time duration indicated on the box.
Check if your hair has reached the shades that you desired before washing it off.
Shampoo and condition your hair with color safe products.
And you're done! Now, there are infinite number of ways that you can vary your tiger eye look to make it uniquely your own. But we've perused the internet and compiled a list of our top favorite ways to style this gorgeous hair color look! So jump right in!
20 Terrific Styling Ideas For Tiger Eye Hair Color
1. Chestnut Tiger Eye
A great place to take inspiration from for tiger eye hair color is the wood catalog at your local Home Depot. Hear me out before you label me insane! Chestnut wood possesses a brown shade with the most perfect gold tint to it that works gorgeously with dark brown hair. Start off your highlights from about halfway down your hair to create the illusion of length.
2. Light Blonde Tiger Eye
Exploring the blonde side of the color wheel is a great idea when aiming for a tiger eye look that's fit for the summer. Color your dark brown hair in a gradient from light brown to bright blonde to create this light and airy tiger eye look. The root melt effect only adds to the dimension of this color job.
3. Rose Gold Tiger Eye
To be honest, rose gold looks stunning in every variation of it you can come up with. So, it comes as no surprise that it rocks the tiger eye look. The light and dark shades of rose gold done up in blended highlights look gorgeous against the contrasting dark brown shade of her natural hair.
4. Caramel Tiger Eye
Rich caramel has a way of exuding a sense of luxury and class without looking tasteless. Transform your brown hair completely with the help of highlights done in warm caramel and soft toffee shades. Complete the look with some shaggy curls done with a medium sized curling iron to add to its chic factor.
5. Delicately Edged Tiger Eye
A great way to mix up your tiger eye hair look and make it uniquely your own is to go in for cool toned shades instead of warm ones. But first, get your hair cut in a dramatically angled short bob. Create your tiger eye on the front "angled" sections of the bob with some ashy blonde hair color.
6. All Over Balayage Tiger Eye
It's no use going in for a color job if you're just going to dip your toe and not dive right in. Go all out with your tiger eye hair look by opting for this full-on balayage in a bright bronze shade. This color job looks especially gorgeous on waist length, chocolate brown hair styled in loose waves.
7. Strawberry Blonde Accents Tiger Eye
Now this is a hair look that looks like it's illuminated from within. And it has everything to do with the golden blonde highlights placed strategically in the midshaft of the undersection of her hair. The heat on this tiger eye look has been turned up by the addition of a few strawberry blonde highlights into the mix.
8. Understated Tiger Eye
Just because you're following a hair trend doesn't mean that you can't tailor it to your personal sense of style. If you describe your style as understated and elegant, this tiger eye look in sandy blonde and light brown shades will work perfectly for you.
9. Barely There Tiger Eye
If you thought dip dyed ends were going out of fashion, then you are painfully wrong. Rock that tiger eye color style by dip dyeing your ends with a chocolate brown hue just a couple of shades lighter than your natural hair color. Leave your hair unstyled and naturally curly to give off a rock chic vibe.
10. Color Melt Tiger Eye
If you want the effect of chocolate rippling down your hair, then here's what you need to do. Highlight your chocolate brown locks with a deep golden brown shade and get it cut in a long bob. Big blowdried curls will only add to the beauty of this look.
11. Golden Sizzle Tiger Eye
Oh, baby girl. You ain't seen nothing till you've seen this tiger eye hair look that's one for the ages. These sizzling gold balayage highlights work like a dream on deep brown hair to create the quintessential tiger eye color style. Just style this hair in some big waves to serve some model looks.
12. Soft Bronze Tiger Eye
Sometimes, the best hair looks are the ones that do not scream for attention. And this tiger eye look is the perfect example of that. A soft bronze shade handpainted subtly on the ends of coffee brown tresses is all it takes for you to achieve an understated tiger eye hair look.
13. Barely There Tiger Eye
There's something to be said about color jobs that operate on the "blink and you miss it" effect. Take this look, for instance. Done on a straight cut short bob, all this tiger eye look comprises of is a subtle hazel brown ombre on a dark brown base. All it took to add a bit of edge to this look were some dented waves.
14. Golden Halo Tiger Eye
Rest assured that you'll look like an angel that has descended from seventh heaven when you step out sporting this tiger eye style. With a luminous golden shade shining through the midshaft of your chocolate brown locks, no one will be able to take their eyes off of you.
15. Peach Toned Tiger Eye
All you ginger ladies, put your hands up! Boy, do I have a tiger eye hair look for you. To create the perfect tiger eye effect on your red toned hair, all you need to do is highlight the midsections with a rich honey blonde shade. Style the lower half in some big curls – and you're done!
[ Read: 30 Honey Blonde Hair Color Ideas ]
16. Mostly Blonde Tiger Eye
All my blonde ladies out there, listen up! You need to complement your golden locks by adding a touch of rose gold and biscuit brown right at the roots. This tiger eye style will help create the illusion of more volume and also lend some gorgeous dimension to your otherwise single toned hair.
17. Sunkissed Tiger Eye
You know how brunettes who live in beach towns have those delicate streaked hair thanks to being exposed to the sun all the time? That is exactly the pretty look that this tiger eye style aims to achieve. Go for a delicate wash of caramel and toffee brown tones on your curly brown hair to get this look.
[ Read: 10 Highlights & Lowlights Styling Ideas For Light Brown Hair ]
18. Red Toned Tiger Eye
Fierce women always make history. And you can look like one by styling your hair in this tiger eye look. Intense auburn and warm ginger shades come together in this color job to create a tiger eye look that exudes the same ferocity and boldness as, well, a tiger!
19. Softly Blended Tiger Eye
Did you know that you can add a glowy aura to your hair with just some strategic hair coloring? All you gotta do is get some soft blonde highlights handpainted through the length of your hair and color the ends completely in the same shade. And voila! You're done!
20. Gold Lined Tiger Eye
You know how Rumpelstiltskin could spin gold out of straw? Well, you could spin gold out of your hair (or rather, just make it look like it) with this magical tiger eye look. Mahogany locks highlighted with a warm gold shade make for a truly breathtaking color look.
So, there you have it! Our rundown of the top 20 styling ideas for tiger eye hair color look. Comment below to let us know which style totally stole your heart!
Recommended Articles
The following two tabs change content below.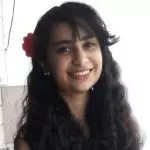 Latest posts by Arshiya Syeda (see all)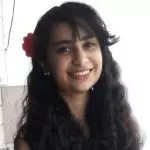 Arshiya Syeda
Arshiya Syeda is an editor and certified counselor. Ever the lover of the written word, she served on the editorial boards of her school and college newsletters. Writing articles on hairstyles, hair care, and nutrition helped her combine her love for reading, writing, and research. As an editor, she helps her team members deliver polished and meticulously researched content. Arshiya is fluent in English, Urdu, and Hindi and aims to become a multilinguist by learning German and teaching herself American Sign Language (ASL).