50 Classic Ideas For Styling Long Hair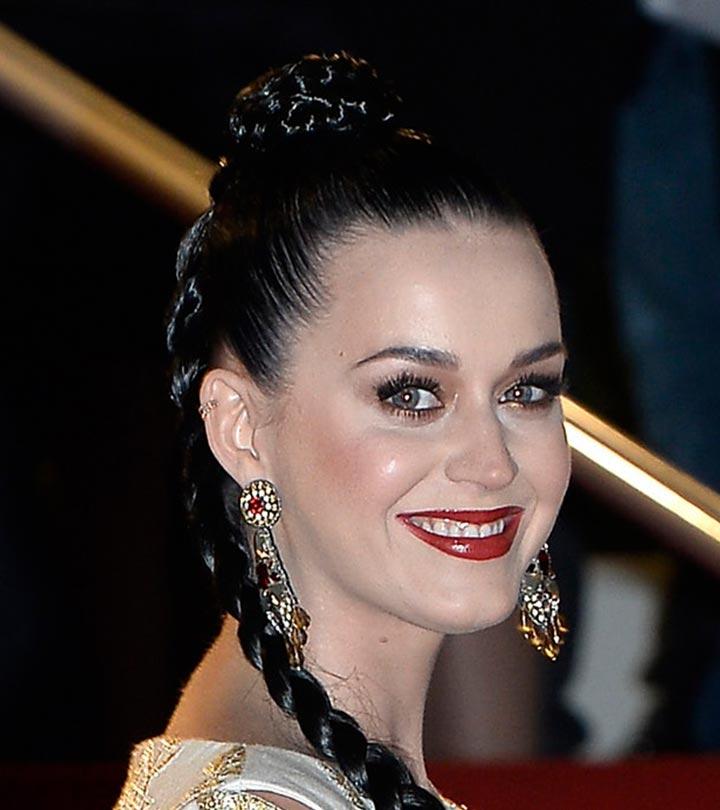 Styling your long hair was never so easy. Finding it hard to believe? Well, let us be a bit detailed. If you have beautiful hair with enviable length, you can style it in a number of ways. Straighten it, curl it, twist it, tease it, fold it, braid it, color it, and do whatever else you want to do. All you need is some fresh ideas to look exceptional.
Wondering how to style long hair? Here are some out of the box concepts to style your long locks and get a perfect celebrity-like makeover with your long hairstyle:
1. Waves with Curls and Bangs:
Waves look amazing on long hair. So, take a short break from your straight tresses and wave it up. For it, consider these golden blonde waves with dark brown lowlights, delicate bangs and spiral ends.
2. Fringed Side Fishtail Braid:
Fishtail braid is loved by every single woman and having long hair can be a good reason to try it. But go for a side and messy one with razored side sweeps in order to express your maximum styling sense.
3. Sexy-n-Shiny Beachy Waves:
Amp up your glam quotient hundred times by wearing these beachy waves on your super shiny locks! A smooth curve hiding one eye partially and a little puff at the crown will make the look super sexy.
4. Bridal Curls with Side Sweep:
Even though it is a bridal hairstyle, you can try it for any event. These intense curls with volume at the crown, twists on both sides and simple side sweep give a subtly mysterious look.
5. Simple Four Strand Braid:
Let us stick to something simple yet unique. Yes, it is a four strand braid with excellent thickness and subtle highlights. A few loose strands swinging over the face and a twisted end will be perfect add-ons.
6. Red Hot Waves with Random Curls:
This smoking hot hairstyle is not at all easy to sport. But if you have guts, give this fiery red hair a try. Undefined part and random curls are the specialties of these wavy tresses.
[ Read: Stylish Hairstyles For Long Thin Hair ]
7. Layered Straight Hair:
Long straight locks are always preferred by chic and trendy women. In this particular hairstyle, the off-center part has accentuated the highlighted layers even more.
8. Hair-Wrapped High Braid:
Give your hair a sleek look by using mousse generously. Now, make a high braid and wrap its base with a thin section of hair. Also, leave the end of the braid long enough to add an edgy flair.
9. Braid with Braided High Bun:
Make braid your ultimate choice for styling by sporting this exclusive hairdo. Create a tight high braid and fold it around its base a few times to get a braided bun. Now, keep the rest of the braid loose.
10. Cool and Funky Waves:
Braid up a thin section of hair by creating two parts on the top. Add volume to the larger section and give the rest of the loose hair a wavy finish. Also, choose a metal head chain to jazz up the look.
11. Sweet Girly Side Braid:
Get a layered haircut with rounded front fringes to master this flattering hairstyle. Keep the first wavy layer free and make a loose side plait with curly ends. You are all set to look dazzling.
12. Rough Voluminous Curls:
Give your natural curls a sensational look just by undergoing a thorough heat treatment. This center-parted layered hairstyle is quite interesting and mostly suitable for dry, rough curls.
13. Waves with Twin Braids:
Let your natural waves cuddle your smooth shoulders and toned back in a loving manner. For an added glam, create a middle part and come up with a couple of cute braids just like the ones shown above.
14. Beautiful Half Ponytail:
Check out this super easy hairdo intended for long wavy locks. Smoothen up and brush back your front hair into a half ponytail, while letting rest of your waves cascade your shoulders. Simple and sweet!
15. Soft Wispy Waves:
This middle-parted long hairstyle features very soft waves. But textured wispy end points and multiple lowlights can make you the attention-grabber. So, just go for it.
[ Read: Best Long Hairstyles for Black Hair ]
16. Side Pony with Height and Fringes:
It is time to add a twist to your regular ponytail. So, make it at one side of your crown and wave it up. Thick, rounded front fringes will turn the whole look into a more playful one.
17. Pony with Segments:
If you have long super straight hair, you just need a few elastic bands in order to style it up. Start right from the nape of your neck and keep segmenting the ponytail with the elastic bands as you go.
18. Inward Curly Layers:
This hairstyle proves that styling long hair is not at all tough as long as you have your curling iron handy. Just curl up the ends of your layers inwards and make the locks look smoother by applying mousse.
19. Classy High Ponytail:
If this is not classy, nothing can be. Just take a look at the length, texture and color of the locks in this style. All you need to do is make a high ponytail and wrap its base with a section of hair. Voila!
20. Polished Twisted Bun:
Twisted buns are always suitable for Indian women with long hair. Long thick hair and high bun, both sound quite relevant to each other. Don't believe us. Rather, check out this hairstyle. Just, twist up your polished locks and make a huge high bun at your crown.
21. Ponytail with Streaks and Twists:
Create multiple parts on the top of your head and twist the hair up section wise. Take all the twists together and make a high ponytail. At last, add few colored hair streaks and nice accessories to it.
22. Braid with Twisted Side Sweep:
Separate your front and top hair from your crown and make an exclusively twisted side sweep with it. Braid up rest of the hair and texturize it. Use of exciting shades will give this style a new level.
23. Hair-Wrapped High Bun:
Nothing can be more elegant as well as convenient than a high bun on long tresses. Give it a bit flat semi-circular shape and wrap it with a different section of hair. Very smart and stylish!
24. Fringed and Layered Bun:
This is a double layered high bun with short front fringes. You just need to pull all you hair together at your crown and fold it in two or three layers in order to create a huge bun.
25. Fringed Pointy Layers:
If you love straight glossy locks, you will definitely love this one too. Here, the super straight layered hair is complemented perfectly with thin spiky edges and long front fringes.
26. Messy Casual Side Braid Messy Center-Parted Side Braid with Loose Hair:
Messy is the latest trend in the world of hairstyle and this side braid is an ideal example of it. Make it absolutely relaxed by leaving loose hair strands from here and there and give it a messy touch.
27. Messy Textured Curls:
If you like curls, you will fall in love with this hairstyle almost immediately you will see it. To get this sultry look, curl up your hair and add lots of texture. A slight messy finish is also needed for perfection.
28. Slicked Back Layers with Shaves:
Shaved hairdos can't be worn just by anyone. But if you feel like giving it a shot, here is one of the easiest styling tips for long hair with shaved temple areas. Add a puff at the top and slick back rest of your layers to get the look.
29. Soft Curly Layers:
A curling iron and lots of hairspray are enough to rock this ultra-feminine hairstyle. Curl up your long layers starting from the back if your head and keep adding texture to those soft sexy curls.
30. Side Plait with Wraparound:
A thick long side plait, a wraparound formed by a precisely made braid and the effervescent copper red hue, each and every detail of this hairstyle makes us impressed. So, why don't give it a try?
31. Ombre Hair with Random Curls:
This hairstyle is quite good to show off your ombre love. Create a center part to divide your natural waves into two sections and curl them up gradually as you go downwards. Simply beautiful!
32. Romantic Half Ponytail:
This is a romantic half ponytail that goes well with everything – from an exciting date to a casual party. Twist a certain part of front hair and curl up the loose locks for a flowy and edgy look.
33. Loose Locks with Huge Pouf:
Back comb the top hair to create a literally huge pouf, smoothen it by brushing and finally, apply hairspray to keep it intact. Now, secure it at the back and leave the remaining hair loose. You're done.
34. Color Crazy Layered Waves:
When hair color plays its role the right way, styling becomes absolutely needless. Make your wavy layered hair look dazzling itself by coloring it pink and blending the shade with electric blue.
35. Sleek Straight Layers:
Give your straight layers a super smooth affect and get prepared to look ravishing. The styling needs minimal effort, which includes creating a side part and gathering the hair over one shoulder.
36. Mohawk Braid with Pouf:
Create a pouf at top front of your head and secure it with bobby pins. Now, make a French braid with rest of your hair and that too in the Mohawk style. Enjoy both your exclusive hairstyle and elegant look.
37. Classic Voluminous Curls:
Teasing and adding lots of volume is the key to this classic look. Also, give definition to your curls, especially to the ends of your locks, by texturizing them properly.
38. Unique Braided Bun:
Make your hair smooth by applying serum to it. Now, come up with a classic French braid in an upside down manner and fold its end into a small donut bun positioned at the crown. You are ready to rock!
39. Messy Wet Curls:
Opt for this simple curly hairstyle and create an illusion of having wet locks. The layers in this hairdo are curled up intensely and given the utmost casual touch through highlights and a messy finish.
40. Vibrant Braid-Wrapped Front Pony:
Playful colors are the secret to this jazzy look. Get your hair colored cobalt blue and create a high front pony with braided wrap. Spice up the look even more with some other shades of blue on the pony.
41. Fringed Half Updo:
Add a height to your crown by wearing this beautiful half updo. To look even more glamorous, opt for those long curved bangs, puffy top and ends with spiral curls.
42. High Fishtail Braid:
Texturize your top hair and create a high ponytail by securing it at the crown with a pretty elastic band. Now, turn this pony into a thick gorgeous fishtail braid and enjoy your magical transformation!
43. Smart Corporate Hairstyle:
If you are a professional woman, this would be the ideal choice for your workspace hairstyle. Twist and secure the hair from one side at your back and let the remaining straight hair rest on your shoulders.
44. Textured Curls with Headband:
Brush back your hair and pin it for a neat look. Curl up the loose locks in small sections and give them a great hold with hairspray. A headband will beautify the hairstyle even more.
45. Highlighted Layered Waves:
Become a true redhead with this amazing hairstyle. Get your long wavy layers colored in a lively shade like dark reddish brown and red highlights to it for complementing the look.
[ Read: Party Hairstyles For Long Hair To Inspire You ]
46. Highlighted Bun with Pouf:
This huge fluffy bun at your crown itself will enhance your beauty to a great extent. However, if you want something more, add highlights, create a small pouf at the top front and wear a nice accessory.
47. Messy Side Curls with Headband:
Gather all your soft and subtle curls at one of your shoulders and add a slight messy flair to them. Also, create a faux pouf at the top front by wearing a pretty headband.
48. Puffy Braided Pigtails:
Go back to your school days with these simple and cute braided pigtails. Add a puff to the top for a twist and be as neat and precise as possible about the braiding.
49. Giant Braided Bun:
This braided bun covers almost the entire backside of your head and gives you a royal look. Try to give it a polished finish by applying a good hair serum generously.
50. Puffy Ponytail with Wraps:
Add a volume at the top and create a semi-high ponytail by taking the rest of your hair together. Now, take a few highlighted hair strands and wrap them around the base of the pony up to a certain length.
Now that you know how to style long hair at home, let us know if you'll give it a try. So, these were some of the easiest ways to style long straight hair. Which one did you like the most? Do let us know through comments.
Recommended Articles:
The following two tabs change content below.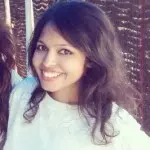 Latest posts by Karishma Sehgal (see all)