20 Stylish '60s Hairstyles You Need To Try Out!
The '60s were a glamorous time!
But nothing was more fabulous than the hair back then. Hairstyles like the beehive and the flamboyant hipster looks you see today were even bigger back then. And let's not even get into big hair, 'cause it was BIG!
Excited to take a walk down memory lane? Scroll down for more!
1. Low Ponytail With Pouf
Ponytails were really big in the '60s. It was either the high ponytail or the low ponytail. Over the years, the low ponytail with a pouf has become a big style statement. You'll often see it in vintage photoshoots.
2. The Beehive
The beehive is an iconic hairstyle. It has stood the test of time and come out victorious. You can never go wrong with a beehive. It was all the rage back in the '60s. It was also a part of many iconic photoshoots.
3. The Gibson Roll
I'll be honest with you, I didn't know the name of this hairstyle until I did my research for this article. The Gibson roll is one of the most sought-after romantic updos of all time. It's easy to achieve and looks effortlessly beautiful.
4. Headscarf
The headscarf was paired with almost every hairstyle in the '60s. Flaunting a ponytail? Throw on a scarf to amp up your look. It's no wonder the scarf is a classic look. I'll let you in on a secret: it's perfect for those greasy hair days. It covers your greasy roots but allows the rest of your hair to be on display.
5. Bumper Bangs
Bumper bangs were a crazy trend in the '60s. Simply fold your bangs to create this quirky look. Actually, you can try this look even if you don't have bangs! Pair your bumper bangs with a cool pixie cut, vintage curls, or a high ponytail, and you are good to go!
6. Victory Rolls
Victory rolls are fancy. They make your hair look sculpted and flawless. It's no wonder they were big not only in the '60s but even now. But don't forget to spritz some hairspray on the rolls, so they stay in place throughout the day.
7. Hair Flip
The hair flip was made iconic by Jackie Kennedy. Almost every woman sported this look in the '60s with a bouffant at the top and the ends flicked out. This was THE hair statement of the '60s.
8. The Brigitte Bardot Half Updo
Brigette Bardot's looks were, and are, legendary. But nothing is more loved than her half updo hairstyle. It has volume and length, which are what every woman wants in a hairstyle. Moreover, it goes well with any look. Don't believe me? Try a grungy look and some dark eye makeup with this hairstyle.
9. Big Bouffant
Bouffants were all the rage in the '60s, and they were seriously big. They also were paired with almost every hairstyle. You can see tons of photos of women sporting bouffants with ponytails, buns, or just their hair down. It adds height to your hair, making your face look slimmer.
10. Marilyn Monroe Blonde Curls
Ahh, Marilyn Monroe! All the men wanted her, and all the women wanted to be her. Her blonde curls were copied by women all over the world. They remained iconic even after she chopped her hair off.
11. Straight Long Hair
If you were young in the '60s, chances are you have sported this look. Straight long hair that was parted in the middle was a big look back then. It shows off the length and texture of your hair and also helps in framing your face.
12. The Hippie Look
Where my hippies at? The hipster look, along with the peace sign, was big in the '60s. It typically involved long, loose hair paired with a center parting and a headband. Don't forget the colorful clothes and the round sunglasses!
13. The Pageboy Bob
Short hair was big from the '20s to the '40s. From the '50s onwards, the focus came back onto long, sculpted hair. But, the pageboy bob stood the test of time and was one of the most sported short hairstyles of the '60s.
14. The Pixie Cut
This is another short hairstyle that was popular in the '60s. Many actresses, like Audrey Hepburn, sported this look, which made it even more popular. It looks stylish and chic, which is why it is big even now.
15. Finger Waves
That's right, finger waves have been around long before you were born. These perfectly sculpted waves are so chic that we've seen many celebs flaunt this look at red carpet events. Flawless!
16. The Afro
Afros got bigger in the '60s. I kid you not! The latter half of the '60s was the golden age of African-Americans on television. But when it comes to hair, it's deeper than that. In the '60s, the natural hair movement came about. Black women everywhere started embracing their kinky locks instead of opting for Eurocentric or Americanized hairstyles.
17. The Wavy Hipster
Straight at the top, wavy at the bottom – that's the wavy hipster look. This look adds natural volume to your hair as it is not poker straight. The middle parting will slim down your face and makes it appear more symmetrical.
18. The Hat
Wearing a hat was a big fashion statement in the '60s. But the look I'm talking about isn't the fashionable "Oh, I just came from Paris" look. I'm talking about the hipster "I live on the beach" look.
19. Thin Braids
Boho hair was big back in the '60s. Many women flaunted thin braids when styling loose hair. Though you'd mainly see only hippies sporting this look, it slowly became very popular.
20. Big Hair
Big hair was all the rage in the '60s. Actresses like Jane Fonda, Raquel Welch, and Farah Fawcett sported this trendy look. It makes your hair look thick, which immediately makes your face look small. And all it takes to achieve this look is some hair teasing. Simple and perfect!
Ladies, are you ready to get your '60s groove back on? Try out these hairstyles and sport them with some vintage looks. And, don't forget to let us know which one was your favorite in the comments section below!
Recommended Articles:
The following two tabs change content below.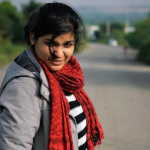 Latest posts by Anjali Sayee (see all)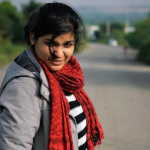 Anjali Sayee
Anjali Sayee is a writer and an introvert. From studying Aeronautical Engineering and wanting to design her own airplane to writing articles on hairstyles, she has been on quite a journey. She believes that hair is one of the key factors that define a woman's personality. To quote her, "What's the first thing they do in the movies to show a personality change? Change the hair – because it has a life of its own." She's here to help you find the hairstyle you need. This bookworm is a self-professed Wholocker, a talented drummer, and an amateur photographer.