50 Summer Hairstyles For Long Hair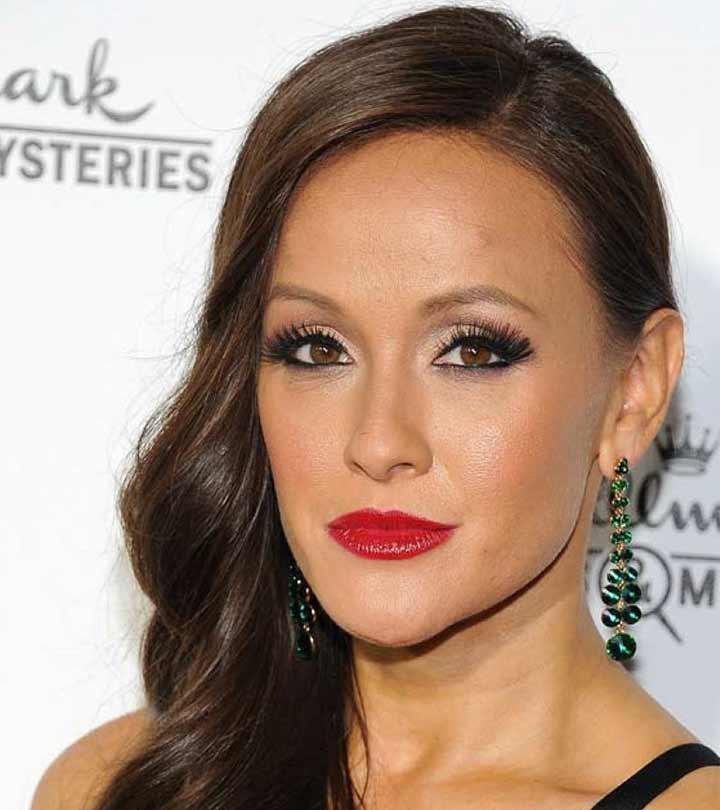 Bored of the age-old ponytail? Don't worry. From elegant buns, and beachy waves to the perfect style for your different hair colours, cuts and textures;
We list out 50 cute Summer Hairstyles For Long Hair to recreate at home:
1. Long Mini Braid:
If you're looking for a cute new thing to try with your hair, add a mini braid into sexy, tousled tresses. The look feels springy—a perfect pick-me-up for these dreary days of February.
2. Side Swept Hairdo:
This side sweep is perfect for a day running errands and can easily shift into date night.
3. Mid Part Pulled Back:
The timeless hairdo is elegant and easy-to-do. Simply leave your hair open with a centre partition; the easy trick makes you look glam in no time.
4. Dark Brown Side Sweep:
Want a simple way to up the glamour? Then do sweep all your deep dark brown shade hair to one side. Crystal Lowe worked this elegant style at an event.
5. Platinum Ponytail:
The platinum ponytail is stylish and vibrant. The ponytail is displayed on the side showing off the color, thickness and the depth.
6. Ponytail Braid:
The ponytail braid is done by first tying a ponytail on the top and then braiding it. The style is funky yet fabulous.
7. Red Wavy Hairdo:
Switch directions with your curling iron and vary the width of curled sections to get waves that aren't too perfect, like Jillian Rose.
8. Golden Wavy Bowed Fringe:
The golden wavy hairdo has a curly and tender feel to it. The curly layers enhance the half up style and give it a very soft feel. The fringe contours the forehead and gives a soft feel to the hairdo.
9. Black Sleek Layers:
The long sleek hairdo is edgy and full of precision. The style is elegant and does not have a ruffled look in spite of being casual.
10. Wavy Ombre Medium Hairdo:
A great way to perk up your style is by adding some waves. We love how Berenice dressed her medium bouncy waves with a side part.
11. Spikey Hairdo:
The blonde spikey hairdo is chic and elegant. The style id dyed in blonde hue and has a different feel with the top spike like 'do'.
12. Wavy Hairdo with Subtle Fringes:
We absolutely love Maddalena's perfectly undone coif, and the little fringes adds a fiercer look to the simple style.
13. Golden Waves:
The golden hairdo has plenty of carefree wavy texture. Smooth out your strands with an anti-frizz to keep the part in place and use a texturizing spray to get chunky waves, like Victoria's.
14. Black Hairdo:
The black hairdo consists of hair swept on one side and short bangs gracing the hair on that side. The style gives a sensual fervour.
15. Ombre Long Half Up:
The long ombre half up is edgy and stylish. The hairdo is simple to wear and easy on maintain ace.
16. Dark Shiny Waves:
The dark shiny hairdo consists of curly beachy waves which enhance the wearer's persona. Sophisticated and classy, the style is dressed with a deep mid part which increases its edginess.
17. Light Brown Side Do:
Gently comb your hair and sweep back the front section to the side, adding soft waves to soften the look. We love this light brown side do which consists of a shimmery essence and a wavy style, setting the hairdo apart.
18. Wavy Ombre Hairdo:
Play copycat with this Genoveva Casanova's cool ombre hair hue for a low-maintenance look. We love the wavy finish and off-centre parting, too.
19. High Wavy Ponytail:
For a voluminous ponytail like Veronica's spread each curl, spiral, and wave with your fingertips after securing at your crown. Add a little texture to take the classic high ponytail to new heights.
[ Read: Classic Ideas For Styling Long Hair ]
20. Beachy Golden Waves:
This angled side-parted style is all kinds of pretty. Add soft waves to the swept-over side using a curling iron and brush through to give a soft ombre beachy effect.
21. Golden Ponytail:
Model Teresa Baca keeps her look simple, wearing her hair in a pretty high pony. The golden ponytail, done by securing it with bobby pins, is the best choice for long faces, as the volume of the pony can add to the width of your face.
22. Messy Ponytail Braid:
One of our favourites, this sweet, sexy style is perfect for one of those bad hair days. The messy ponytail, done in fishtail braid, has an edgy and sophisticated appeal to it.
23. Long Black Shiny Side Part:
The long black shiny side part is edgy and elegant bestowed with wavy black edges.
24. Burgundy Wavy:
Perfect for an evening out, a side parted vintage hairdo, once mastered, will become your go-to style. Curl hair in different directions around a wand to avoid uniform waves.
25. Streaked Blue:
Take the blah out of your hair with blue streaks which would give a bright flair to the simple summer long hairstyles.
26. The Ombre Long Hair:
We love seeing that there are ways to spice up the simple long hair without looking too busy. A small and a thin headband at the highest point of your forehead is key for this boho look.
27. Sewed In Colours:
Singer Laci Kay sports warm streaks of blue and pink that adds vibrancy to her hair colour, lifting her complexion and bringing out her deep blue eyes.
28. The Long Side Curls:
The curls are the easiest way to make long hair stand out. Here, the model wore her gorgeous curls swept to the side with an elegant tumble.
29. The Blonde Side Ponytail:
This is how you do a dressy ponytail. The model added a girly finish to her gown with her hair in a high pony, worn with plenty of volume around the crown and her lengths tonged into bouncy curls.
30. Weaved Curly Elegance:
The model ensures her simple ponytail hairstyle is glamorous enough for the occasion by giving an interesting detail to the ponytail.
31. Long Black Hairdo:
Channeling her inner elegance, Leah De Neise wore this cute derby hat tipped slightly to the side to let her long locks really shine. Her nude make-up added extra dose of femininity to the look.
32. The Braided Radiance:
Actress Emily Brunt looks smoking hot with her brown locks in a braided bun. Keep plenty of face-framing layers of hair loose for a sexy finishing touch. If you want to look like a princess, then this would definitely be one of the most perfect summer updos for long hair to consider.
[ Read: Cute Hairstyles For Long Hair ]
33. Box Braid Updo:
Actress Teyonah Parris looks absolutely phenomenal with her box braid updo. Her small box braids are glamorous and funky, and they look amazing in a huge twirled updo.
34. Golden Braid Bun:
Actress Peyton List rocks a low side bun that is so, totally cute- putting an end to the typical high side buns. The height in front combined with a loose pull back creates a very elegant style that is perfect for black-tie social events.
35. The Long Shaded Bun:
If you want to add a little oomph to your usual low bun, try adding a few flirty braids to it like how Peyton List did. The low braided bun is subtle and the simple curled bang around the face adds a significantly layer of beauty and bliss.
36. Long Edgy Braid:
The Model looks beautiful with her long, loose plaits. The voluminous braided detail gives her simple hairstyle an extra touch of glamour, and we love the contrast between her glossy hair and the two-tone braid.
37. Top Braided:
We love updo. We also love top braids. When combined into one look, they're what we like to call fabulous. To create a similar look, make a simple top braid from front to back and wrap it around the head, securing with pins.
38. Braided Pigtails:
Pigtails are fuss-free and adorable in every way shape and form. To create this simple look, side part and gather hair into two ponytails. Braid each pony loosely and secure with a hair tie.
39. Banged Fish Braid:
Teen actress Sarah Hayland dresses up her simple ponytail with a cute fishtail braid detail halfway down her shimmery brown locks. The relaxed and boho-y fishtail braid make her look breezy, but the eye makeup is all heat.
40. Tri Braided Bun:
Actress Odeya Rush's pinned up 'do incorporates tons of neat extra braids in both front and back to give her bun an unusual pattern. It's an easy way to spice up your hairdo and give it that extra burst of hotness we are always trying to achieve.
41. Side Blonde Flair:
Rachel Zoe looks stunning with her with her side-swept blonde locks and rocks a thin braid hairstyle. A great braided hairstyle for long, thin hair, this style really suits her heart-shaped face, as the layers soften the angles of her jaw.
42. French Braid with Side Braid:
Maddie Bowman's classic French braid draped over one shoulder looks brilliant on her. This stunning piece is incredibly simple yet adds so much depth and detail to the typical boring side French braid. She simply adds a tiny braid to the side of her head leading back to her side braided ponytail.
43. Blonde Side Plait:
Perfect hairstyle for festivals, summers and parties, the glossy side plait of Model Behati Prinsloo was the perfect tonic to her black cut-out gown. Loose and lovely around the face, the hairstyle is fabulously chic and stylish.
44. V shaped Bun:
We love a classic braided bun and this gorgeous wrap around detailed one on Aymeline Valade is a bang on trend to copy any weekend. With the plaits wrapped to the sides and around the crown, this style can be used on most length hair.
45. The Messy Lean Braid:
Actress Eva Longoria proves that your braided style doesn't need to be super-neat. Her side-swept lean style is messy but picture-perfect.
46. Golden Plaited Braid:
Thought a simple plait couldn't be sexy? Think again. Blake Lively's voluminous form of the ponytail plaits dressed with tousled flyways is simple and chic. We'll be ripping this exact look off this weekend!
47. Braided Top Bun:
What better way to dazzle up a top bun than with an elegant braid? Jennifer Morrison shows us that we can easily amp up the topknot with a gorgeous braid wrapped around the base of the bun.
48. Box Braid Ponytail:
The box braided ponytail is edgy and hot. Gather all the braids into one ponytail and there you are, ready to hit the floor.
49. Braided Updo:
Stacy Keibler's braided updo is simply a stunning, with a collection of beautifully curled strands clipped together in a sleek and polished way; it's the go-to style for ladies looking for simplicity at its finest.
50. Lean Platinum Braid:
The lean platinum braid is flaunted on the side and has a chic and edgy appeal. The style can be worn easily.
We have listed out 50 easy summer hairstyles for long hair. Do you know any summer haircuts for long hair? Please feel free to write to us by commenting below. We value reader feedback.
Recommended Articles:
The following two tabs change content below.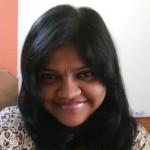 Latest posts by Revathy Agrawal (see all)