13 Office-Friendly Summer Outfits – Outfit Ideas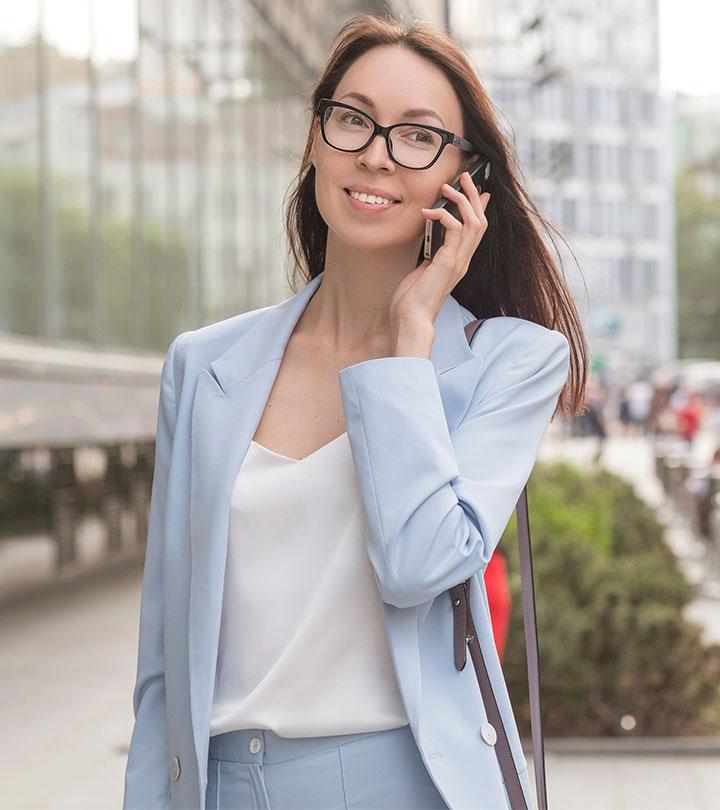 Everything about summers is exciting. We can finally shed those layers upon layers of clothes and wear flattering outfits. But, wait. It also means you will need to put a little more thought into your workwear. For one, it needs to be work-appropriate. It cannot be too revealing, but it cannot be boring either. So, how can you figure out some work outfits for summer? Well, we have some pretty exciting ideas for you. Check them out!
13 Office-Friendly Summer Outfits
If you live in a cold country, your cute clothes lie somewhere in the back of your closet for the best part of the year. Bring them all out – because we are going to show you how to style them in 15 exciting ways. Let's go!
1. Culottes And Halter Tops
Workwear in summers means it's time for you to ditch jeans and go for airy and breathable outfits. Culottes are making their way into formal clothing lines, and if you style them right, nobody at work will object to you wearing them. Pair them with a halter top, put on some red lipstick, and throw on some ankle strap heels to finish off the look.
[ Read: How To Wear Culottes ]
2. Formal Shorts And Silk Shirt
If you can pull off formals shorts, don't miss any opportunity you get to sport them to work. And, if you haven't tried them out yet, you are truly missing out. Formals shorts with a monochrome shirt, pumps, and a blazer makes for a flattering and stylish summer work outfit.
3. Pleated Shirt Dress
A shirt dress is the perfect mid-way point between casual and formal wear. If your office dress code is a little more relaxed, it fits the bill for a fun summer work outfit. You can add a statement necklace or a long, delicate chain to add a pop glamor to the look. Wear ankle strap heels and carry a tan-colored tote bag to complete this look.
4. Peplum Shirt Dress
Have you heard of the concept of "desk to date"? It refers to an outfit that you can wear to work during the day and to a date the same night because it is fit for both. This "desk to date" dress is form-fitting, but not body-hugging because summer dresses are usually airy. Wear your hair in a chignon updo, throw on a pair of wedges, and finish off with some red lipstick!
5. Cut And Sew Scalloped Dress
Here's a one-piece that is typically not considered for work, but why not? Its length is perfect, and its fit is straight-forward. You can wear it with gladiator flats to add a subtle boho vibe to the look.
6. Drop Shoulder Split Dress
Now this is a dress that can take you to a party with your girlfriends right after work without flinching. The drop shoulder and puffy sleeves add a subtle edge to the outfit. You don't need any accessories with this outfit because mustard is a summer color that looks great all by itself.
7. Linen One Piece
The love of cotton and the class it emanates is truly matchless. When it starts to get muggy and hot, make your way into comfort with linen or cotton dresses. If you like cool tones, go for this pink and gray piece and pair it with flats or sandals.
[ Read: 6 Best Ways To Build Summer Wardrobe Essentials In 2019 ]
8. Black Midi Dress
A black midi dress somehow looks cuter in summers. I guess it's because it is not hidden under layers of clothing. If you like accessories or playing with colors, this is your chance to color block the outfit away.
[ Read: 15 Best All Black Outfits That Will Inspire You ]
9. Satin Jumpsuit
Don't listen to anyone who tells you that jumpsuits are not work-appropriate, because they are, and there's a method to this madness. Go for fabrics like georgette, satin, or silk that have an inherent sheen and look suave. They are airy onesies for grown-ups, so, of course, they are comfortable. Plus, you can quickly throw on a blazer before walking into a meeting.
10. Bodysuit And Flared Pants
The trick to mastering baggy pants is to nail the top. Find a form-fitting top in your closet, but we all know by now that finding something like that is not an easy feat. That's why it is great to invest in good bodysuits. They are comfortable in summers and can be used for layering in winters.
11. Striped Trousers And Tank Tops
If you are all about minimal style and keeping it simple, give this outfit a try. We would typically pair striped pants with a shirt or a silk blouse, but go for a tank top in summer. Add a stole or some statement jewelry and a bright lipstick to pull it all together.
12. Pencil Skirt
Bring out all the skirts you own and start slaying it before winter comes along and you are back to wearing pants. Pair a pencil skirt with some fun prints or colors to proclaim that summer is here.
13. Cotton Pants
Oh, how I love these cowl cotton pants! It dials up your aesthetic without too much effort. It's a pretty simple piece that most people shy away from, but pairing them with a chiffon top, elevated footwear, and big sunglasses is the perfect way to win over summers.
Let's make the most of the two most exciting things about life – summers and clothes. What do you love about workwear? Do you have any summer style hacks for us? Let us know by dropping a message in the comments section below.
Recommended Articles:
The following two tabs change content below.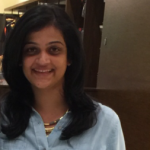 Latest posts by Pratima Ati (see all)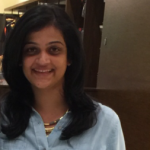 Pratima Ati
After working in Marketing and Business Development for a few years, Pratima Ati jumped ship to pursue two things she loved – fashion and writing. She's now a full-time Fashion & Lifestyle writer and has never looked back ever since. She sleeps early, reads often, and when she can't, she finally gives a closure to all the characters living in her drafts. Sometimes, they pass off as poetry too! That, and her training in Indian classical music and playing (learning) the veena keep her sane, civil, and bearable.