Sun Bleaching Hair – Dos And Don'ts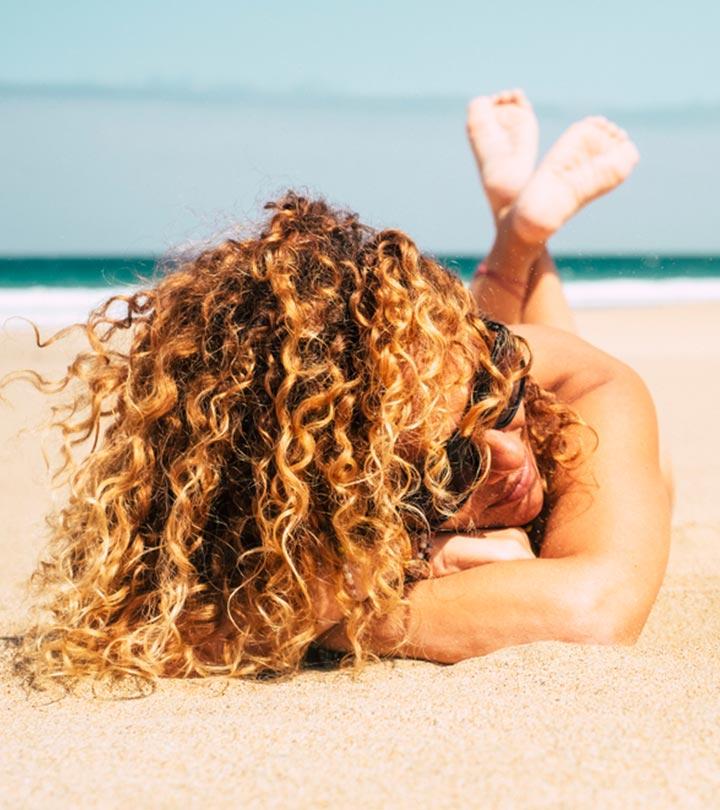 Bored of your current hairstyle and want to bring out the lighter hues in your hair for a change? You may think it is impossible to get that effect without going to a professional hairstylist, but you are mistaken. Yes, you can lighten your hair naturally by using the sun's rays to your advantage.
Melanin is a pigment found in your hair and skin. While the skin is made up of live tissue, hair contains only dead cells. This means that any change in the makeup of melanin in the hair is permanent till the hair grows out. So sun-bleaching your hair gives you lightened hair that can be semi-permanent, depending on how you like it.
Given below are details on how sun-bleaching can be used in hair care.
Sun-Bleaching And It's Use In Hair Care
Have you ever hung your clothes to dry in the sun and noticed that they turned a lighter shade? This is called photodegradation or sun-bleaching. Sun-bleaching works similarly on hair, as well.
Research has shown that the UV rays of the sun can change the color of hair, especially light-colored hair (1).
The most significant advantage of using the sun to bleach your hair is that you don't need to spend money on expensive creams and serums. A simple lemon or a tea bag lying in your pantry would be of immense help in gaining that lighter shade in your hair.
Learn how to sun-bleach your hair below!
How To Do Sun-Bleaching On Your Hair
Given below are ways you can practice sun-bleaching your hair.
1. Lemon Juice
The acidic properties of lemon juice are well-known. The citric acid in it helps in breaking down the melanin in the hair. Lemon juice and UV rays work together to lighten your hair (2).
Here are the steps to follow when using lemons to lighten your hair:
Create your hair bleaching solution. Juice a lemon and mix water in the ratio of 2:1 (two parts lemon juice to one part water). Pour the solution into a spray bottle.
Shampoo your hair as usual. Either towel-dry or air-dry it.
Once your hair is almost completely dry, spritz the lemon water solution all over it.
Depending on the hair color look you are going for, tie up your hair. If you want highlights only on the top of your hair, pull it back in a bun. If you want to lighten your whole mane, apply the solution to your entire hair by massaging it in.
Once you are done spraying the solution, let your hair dry. Go out into the sun to soak in the warm rays. Try not to sit in the sun for more than 30 minutes.
Wash off the lemon juice with water and a gentle shampoo. Repeat the process depending on how light you want your hair to get.
2. Chamomile Tea
It is challenging to lighten dark hair naturally. Chamomile tea can help in adding highlights to your dark hair (3):
Soak at least two chamomile tea bags in hot water. Depending on your hair length, you can soak more tea bags.
Pour the tea into a spray bottle and spritz it all over your hair.
Go out and sit in the sun for at least 30 minutes.
Wash off the lemon juice with water and a gentle shampoo.
The effect of chamomile tea is slow to be noticed. You will need to undergo multiple uses of chamomile tea to help lighten your dark hair.
3. Apple Cider Vinegar
Apple cider vinegar is another ingredient to opt for when going the natural route for bleaching hair. Other than bleaching your hair, it is also said to add luster and shine to dull and damaged hair. The acetic acid in it is claimed to help in keeping the scalp healthy, though there is no scientific evidence to prove the same.
In a spray bottle, mix apple cider vinegar and water in equal quantities.
Spray the mixture directly onto your hair.
Allow your hair to air-dry while you sit in the sun.
Wash off the mixture after 30 minutes.
Using the spray on your hair completely will make reddish highlights come out all over your mane. If you want a more highlighted effect, divide your hair into sections and apply the vinegar solution with a brush, cotton ball, or your fingers.
Depending on the hair color change, you can repeat the process, but leave a few days between applications.
Need more information on sun-bleaching? Read on!
General Know-How For Sun-Bleaching Your Hair
Here are a few tips to remember when sun-bleaching your hair.
The citric acid in lemon helps in stripping the hair of color. However, if too much lemon juice is applied, followed by prolonged exposure to the sun, the cuticles of your hair stay open for longer. This can cause damage to your hair (1).
Lemon juice and apple cider vinegar are acidic in nature and quite potent. Ensure that you dilute them with water to prevent damage to your hair cuticles and scalp.
When washing these ingredients off your hair, use a mild shampoo that will not damage the hair surface.
Just like any other kind of bleaching, sun-bleaching too has its own share of side effects. Check them out below.
Adverse Effects Of Sun-Bleaching Your Hair
You can try sun-bleaching your hair if you want to change your hair color to a lighter tone or highlight your hair in sections. But, remember that sometimes sun-bleaching can be too much for your hair to handle. Excessive UV rays lead to the degradation of hair follicles and cause damage to the internal makeup of your hair (4).
Moreover, sun-bleaching can harm the luster, softness, and overall health of your hair for a long time (5).
Now, let's check out how you can repair your sun-bleached hair.
How To Repair Sun-Bleached Hair
Sun-bleaching is usually done in summers when most of your outings are to the beach or the swimming pool. Too much salt or chlorine build-up causes damage to your already sun-bleached hair. Here are a couple of ways that you can repair this damage:
Use an apple cider vinegar rinse to remove this build-up from your hair. Even regular shampooing helps in ridding your hair of salt and chlorine.
If sun-bleaching has damaged your hair too much, you can approach a hairstylist about re-coloring your hair to regain the lost color.
Confused about whether or not sun-bleaching is a long process? Read on for clarity.
Is Sun-Bleaching Hair A Very Long Process?
Sun-bleaching has its advantages and disadvantages. You need to first apply lightening ingredients like lemon juice, chamomile tea, or apple cider vinegar to your hair. Then, you go out in the sun and let the UV rays work their magic (6).
However, not all natural hair colors bleach at the same time. Blonde hair takes about 20 minutes of intense sunlight to lighten. In contrast, dark hair would need a minimum of 30 minutes before you can see any changes in hair tone. Similarly, fine hair will bleach faster than thick, coarse hair.
Conclusion
Although sun-bleaching your hair with natural ingredients is a much better option for your hair health and your pocket, you need to take proper precautions before you start the process.
Always ensure that you do a patch test with each ingredient to rule out any adverse reactions.
Take all precautions and keeping in mind all the do's and don'ts, try sun-bleaching your hair and give it a new look!
Frequently Asked Questions
Is sun-bleached hair bad?
Sun-bleaching is a cheaper and healthier way to bleach your hair. However, overexposure to sun rays, even with adequate protection, can harm your hair. Too much lightening might cause irreparable damage to the melanin production in your hair and weaken the hair roots.
How to restore hair bleached by sun exposure?
In case you don't want sun-bleached hair and want to restore your hair to its natural color, apply aloe vera to repair the damage caused to roots and strands. Get your hair cut regularly so that new hair can replace the bleached hair.
Does the sun make blonde hair lighter?
Blonde hair has a low concentration of melanin, which makes it lighten faster when exposed to the sun.
I have chemically dyed hair. Will sun-bleaching change the hair color?
Chemically bleached hair can be affected by UV rays. It needs protection from the sun to prevent it from getting lightened. If you stay out in the sun for a long time without spraying a hair sunscreen on it, the UV rays can break down the chemicals in the dye and cause your hair to become yellow or gain brassy tones.
Sources
Articles on StyleCraze are backed by verified information from peer-reviewed and academic research papers, reputed organizations, research institutions, and medical associations to ensure accuracy and relevance. Check out our
editorial policy
for further details.
Recommended Articles
The following two tabs change content below.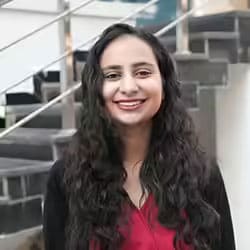 Arshiya Syeda is an editor and certified counselor. Ever the lover of the written word, she served on the editorial boards of her school and college newsletters. Writing articles on hairstyles, hair care, and nutrition helped her combine her love for reading, writing, and research. As an editor, she helps her team members deliver polished and meticulously researched content. Arshiya is fluent in English, Urdu, and Hindi and aims to become a multilinguist by learning German and teaching herself American Sign Language (ASL).