Top 11 Sunscreens For Dry Skin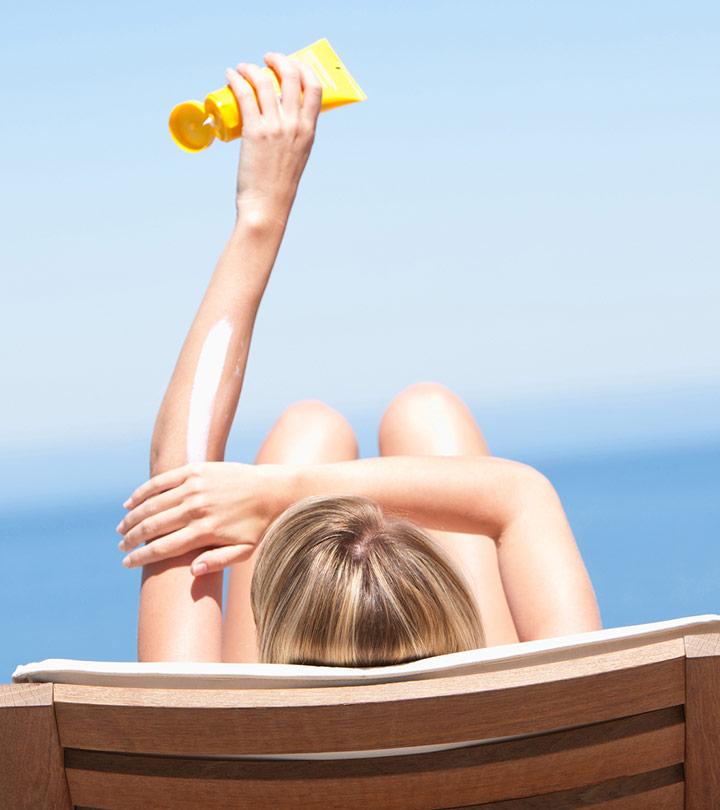 Do you often complain of dry, itchy skin? If yes, then this post will answer all your questions about dry skin.
Before you start treating dry skin properly, you need to know what's causing it. There are various reasons that cause your skin to become dry from the harsh weather to serious skin conditions.
Dry skin can be a troublesome, especially in winters!!! However, no one likes to keep themselves in a state where the skin is dry and feeling stretchy. So what do you think you can do?
Well, here is your answer. To have good skin you must keep it protected from the sun. While using a sunscreen is important, it is also important that you select one based on your skin type, as ones that are good for dry or normal skin may not be good for oily or sensitive skin. Always choose a sunscreen that does not clog pores, offers a high SPF and better understand your skin needs.
Best Sunscreens for Dry Skin
Now that you know the role of sunscreen, let me show you the top 10 sunscreen for dry skin that you should be using this season!
Lakme Sun Expert Sunscreen Lotion for dry skin protects your skin from getting it damaged from sun. It has Spf 30 which keeps the harmful rays of sun away from your face. It creates a protection shield on your skin which maintains the health of the skin keeping it moisturized all day long. It also gives a whitening glow to your face.


[ Read: 10 Best Lakme Sunscreens ]
Kaya Daily Moisturizing Sunscreen as its name suggests is a two in one lotion. It acts as a sunscreen which helps to keep you protected from harmful UVA and UVB rays of sun, while it also works as a moisturizer which is used for skin nourishing and hydration.


St. Botanica Vitamin C SPF 30 PA+++ Sunscreen is a mineral-based, water-resistant formula. It contains the effective physical sun protectants, zinc oxide and titanium dioxide, that prevent UV ray absorption and deflect the harmful sun rays. This lightweight formula is rich in vitamins C, E, and B3. It visibly reduces dullness and defends the skin against the signs of aging like dark spots, sun spots, wrinkles, and fine lines. The natural extracts in this sunscreen hydrate, nourish, and rejuvenate dull and lifeless skin. Its regular application improves skin health and makes your complexion radiant.
Sun Shield from the beauty house of Lacto Calamine is a wonderful product for dry skin. It is enriched with vitamin E and aloe vera which help reduce dark spots, pigmentation marks and protects your skin from harmful radiations of sun while trying to maintain the pH level of the skin. It also keeps your skin protected from infections.


This lotion is a very effective product for dry skin. It has Spf 50- which acts as a shield against the various environmental aggressions that makes our skin more dry and dull. It keeps our skin healthy and hydrated. It also protects our skin from getting brown spots and aging signs.


It is a wonderful herbal beauty lotion which is much suitable for normal to dry skin. It is made up of Aloe Vera, spiked ginger lily, crab apple and greater galangal which not only keeps the skin hydrated and protected from harmful sun rays but it also prevents skin from aging and skin cell degeneration. It can protect your skin whole day, so you need to carry a small bottle with you every time you step out in sun.


VLCC Moisturizing Sun Block Cream is enriched with active natural and organic ingredients which tend to keep your skin hydrated, healthy and supple. It has Spf 25 which acts a shield to protect your skin from UVA and UVB rays. Its composition includes Jojoba Oil, Sandalwood extracts, aloe vera extracts, evening primrose oil and wheat germ oil which provide superior nourishment to your skin making it more beautiful and flawless.


Biotique Bio Pro Carrot Protective Lotion is an ayurvedic beauty lotion which can be trusted blindly. It has Spf 40 which contains other natural ingredients like Parijat, Singjerahata, Lodhra, Yashad Bhasm Zind Ash with herbs and Gajar (Carrot). It keeps the skin hydrated and healthy. It also prevents skin from dark spots, patches, blemishes and other dry skin problems.


Lotus Herbals Sandalscreen Sandalwood Sunscreen is a lotion cum moisturizer. It suits all types of skin but works perfectly for dry skin. It has herbal ingredients like sandalwood, sweet basil and cuscus grass which helps in protecting your skin from UVA and UVB rays. It provides glowing skin with a matte finish on your skin which gives a very healthy look to your face.


It is a wonderful beauty product which is enriched with Spf 15 & Mexoryl SX which helps to protect your skin from UV rays. It also has vitamin E, extract of coriander and glycerol which protects skin against free radicals and helps to retain skin's moisture. Regular use of this moisturizer will gift you a fairer complexion and would prevent skin from premature ageing.


Ayur Sunscreen Lotion with Spf 30 offers moderate protection to your dry and sensitive skin. It is non greasy and never gives a cakey look to you face. It not only protects your skin for getting damaged, but also provides fairer and healthy skin.


*Subject to Availability
Now that you know which are the sunscreens for dry skin, it's time to dig deeper into the facts to figure out the most suitable product for yourself. The guide given below will help you with some essential points.
Things To Consider When Buying Sunscreen For Dry Skin
Broad spectrum sunscreens are recommended for optimum sun protection as they offer protection from both UVA and UVB rays. You may also go for a sunscreen with SPF 30 or higher as they provide more than 97% protection from the harmful sun rays.
Sunscreen With Additional Benefits
Choosing a sunscreen that offers more than just sun protection is a great deal. Look for a sunscreen containing plant oils, natural emollients, and fruit butters to moisturize and restore the skin's texture. Additionally, ingredients like peptides and ceramides can be helpful as they reverse the signs of aging – like fine lines, wrinkles, and blemishes – caused by oxidative damage.
Pick a sunscreen that is gentle on your skin. Sunscreens that are free from fragrances, alcohol, citrus extracts, and other irritating ingredients are gentle on the skin. On the other hand, those that contain these ingredients can cause skin sensitivity by making dry skin even drier.
Sunscreen comes in the form of gels, sprays, and creams. Choose the one that suits the texture of your skin. For dry skin, a cream-based sunscreen is recommended as it offers moisturizing effects to dehydrated skin.
Recommended Articles
The following two tabs change content below.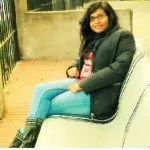 Latest posts by Anamika M (see all)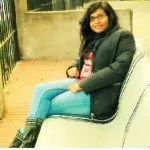 Anamika M
hey hi, Anamika here. An indenpendent and nature lover. Writing is my hobby and my first love.It is a big stress buster. I love dining out and exploring new places as it gives me a kind of adrenalin rush. I find solace in spirituality. Please give you valuable feedback. Stay blessed!!