Sustainable Fashion – 10 Clothing Brands To Shop From In India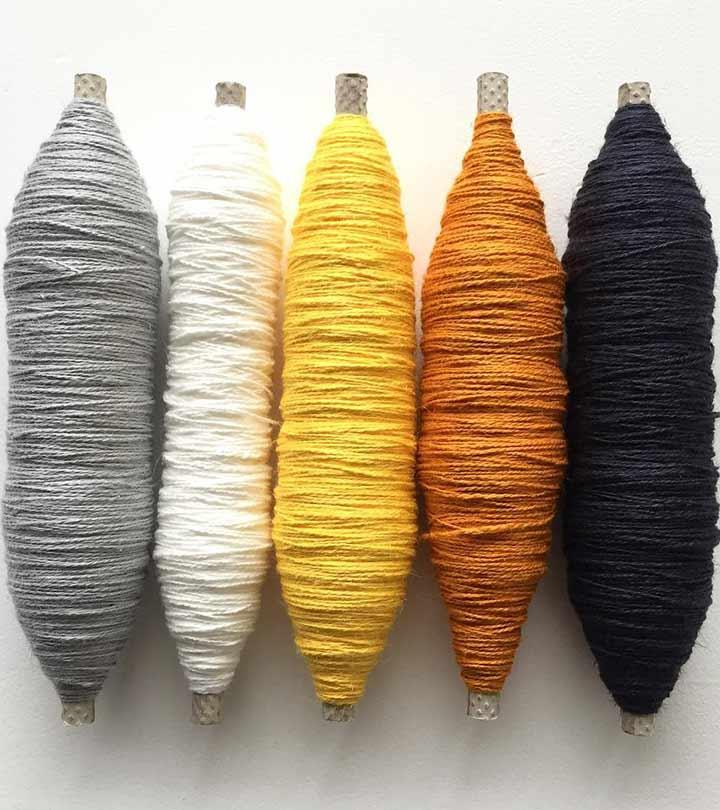 We sprint through life, chasing God-knows-what and almost never even consider things like sustainable clothing, organic lifestyle, ethical or responsible fashion, etc. Let's face it – our clothes, shoes, cars, et cetera are all about the high we get from them. Wait, maybe some people do talk about stuff and consider sustainable fashion a real deal. Luckily for them and for us, there are brands who care about the environment, and are building this industry up one brick at a time, with ethics as their base. So, there is a need to talk about sustainable fashion and take a minute to understand what goes into making our clothes.
No, it's not a fad neither a coming of age funda, and yes, we can all do our bit. Let's find out what this is all about and where to start, and of course where you can shop from.
What Is Sustainable Fashion?
Did you know that fast fashion (read: most clothes we wear) is the closest second to the oil industry in being the biggest contributor towards damaging our planet?
Sustainable fashion is about making clothes that are sustainable in the most real sense – taking into account the end to end process of creating a garment, not just environmentally but socio-economically too. It is about using eco-friendly fabrics and manufacturing methods, natural dyeing techniques, encouraging handlooms, and efficiently using natural resources (without exploiting factory workers, and having ethical marketing, supply chain and selling practices). Also reusing, recycling, and upscaling products, thereby reducing the carbon print the product leaves. Some brands follow this to the T while some follow it in bits and pieces. Eco-friendly, Green Fashion, Ethical Fashion, Responsible Fashion, etc. are all peripherals of Sustainable Fashion.
Let's look at brands that are into making sustainable clothing in India and what your options are if you are looking to make a shift.
Top 10 Sustainable Clothing Brands To Shop From In India
1. Doodlage
Upcycling never felt this innovative, and Doodlage ropes in the entire concept of sustainability with such elan that you cannot help but fall in love with this brand. It makes clothes from discarded fabrics by bigger names and recycles them into beautiful clothing. Kriti, the founder, got this idea while working on an internship project and went on to create a brand one piece at a time – and all of them exclusive – while optimizing the best of the resources available.
Official Website – www.doodlage.in
2. No Nasties
No Nasties is driven to produce 100% organic and fair trade clothing. Most of us do not even bother to understand the grassroots level of manufacturing, and here's a brand that is striving to continue a fashion movement it started. When it says fairtrade and organic, it starts at the ground level – from using seeds and fabrics grown without pesticides and fertilizers that are not genetically modified. There's no exploitation of farmers or factory workers, and everything is environmentally-friendly. That said, its clothes are fashionable, affordable, and perfectly match the contemporary fashion needs.
Official Website – www.nonasties.in/woods
3. Shift
Shift, by Nimish Shah, is a pioneer in making sustainable luxury clothing and using organic handloom, cotton, linen fabrics, etc. It believes that the planet, people, and profitability are all equally important. Shift works with designers to ensure that the wastage is minimal even during the cutting process, and whatever remains goes to NGOs so that they can make textile, jewelry, etc. – just so that nothing goes to waste at any junction. Now, that's what sustainability is.
Official Website – http://shift-india.com/
4. Anokhi
Anokhi is one of the oldest clothing brands from Jaipur. It always believed in using simple printing devices for creating hand block prints and using some of the oldest printing techniques. It has continually been trying to create a balance between skill and tradition and map it with designs and products.
Official Website – http://www.anokhi.com/
5. Pero
Pero is a sustainable brand from India making products procured from local markets and selling them to customers across the globe. Its effort is beyond commendable. Ameeth Arora, a NIFT graduate, takes inspiration from local people and designs clothes accordingly, because she believes that nobody can be more effortlessly stylish than local people doing their thing. Blending this to match the global aesthetic as well as being sustainable is not something we see every day.
6. Ka-Sha
Karishma Shahani Khan is a graduate of London School Of Fashion. She has set out to tell stories through her clothes and celebrates handlooms, handmade, and sustainable clothing by re-interpreting existing materials. Her jackets are made from plastic bottles – which was something that shocked the fashion world. Her work was featured in Lakme India Fashion Week in 2012. We need more brands like hers.
7. Ekaco
It's not always about fast fashion and being extravagant with your clothing choices. Sensibilities are taking over, and brands like Ekaco are not just subtly emphasizing on this, but also proving that it can be done, and fashionably so. All of this with a 'stitch motto', which is minimizing the use of electricity, cost of production, and working towards almost zero wastage. Designers like these who are working towards reducing the gap between the farmer and the final products are giving us a whole new world of options.
Official Website – www.eka.co
8. 11:11
11:11 represents continuous mastery according to numerologists, which is what the brand probably is all about anyway. By optimizing local strength and blending that with cohesive high street fashion, it hopes to explore new avenues. Its idea is to keep the link between the farmer, weaver, artisans, designers, and finally the consumer transparent. It looks at Khadi in a modern, revamped way, and tries to show it to the world too.
Official Website – https://11-11.in/
9. Nicobar
If you have heard of Good Earth, chances are you have heard of Nicobar too. A brand that is trying to bring craft and community closer, and present clothing for the modern Indian woman. In the brand's own words, if you are a woman who likes to know where your coffee and clothes come from, Nicobar is for you. Step away from mindless impulsive shopping and dwell upon the idea of dressing in sustainable clothing, because brands like these will not let you down and you will start to see the point.
Official Website – www.nicobar.com
10. Biome
We have used brands that exploit our planet, knowingly or unknowingly, but here's a name that wants to change all that. It believes in utilizing all things natural and keeping it that way. 'Biome' is a brand that chose to spread the idea of organic and sustainable lifestyle through fashion. It also conducts natural dyeing workshops to spread the awareness in as many ways as possible. More power to it.
Official Website – http://biometextiles.com/
If at the end of this, you still think that the shift to sustainable or slow fashion from fast fashion means your clothing is going to get boring, we need to talk. Feel free to drop a message if you have any more questions on this. As a parting note – spare a minute and spread the word.
Expert's Answers For Readers' Questions
Why is sustainable fashion important?
Fast fashion is a funnel we have all fallen into without realizing that have, and the repercussions of what we consider trivial are anything but frivolous. Unless we all start moving towards this and do our bit, the environment is soon going to be beyond repair.
What is eco-friendly fashion?
Eco-friendly or Green Fashion is broadly about resorting to eco-friendly methods to manufacture clothes. Using natural dyes over chemical substances, natural-plant based fibers over synthetic materials, recycling plastic to make garments, etc. Plus, considering the lifespan of these garments and the kind of footprint they will eventually leave when discarded, and so on.
Recommended Articles:
The following two tabs change content below.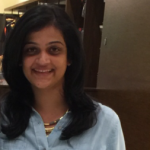 Latest posts by Pratima Ati (see all)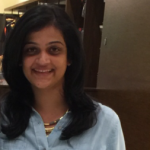 Pratima Ati
After working in Marketing and Business Development for a few years, Pratima Ati jumped ship to pursue two things she loved – fashion and writing. She's now a full-time Fashion & Lifestyle writer and has never looked back ever since. She sleeps early, reads often, and when she can't, she finally gives a closure to all the characters living in her drafts. Sometimes, they pass off as poetry too! That, and her training in Indian classical music and playing (learning) the veena keep her sane, civil, and bearable.