Tamanna Bhatia's Diet And Exercise Plan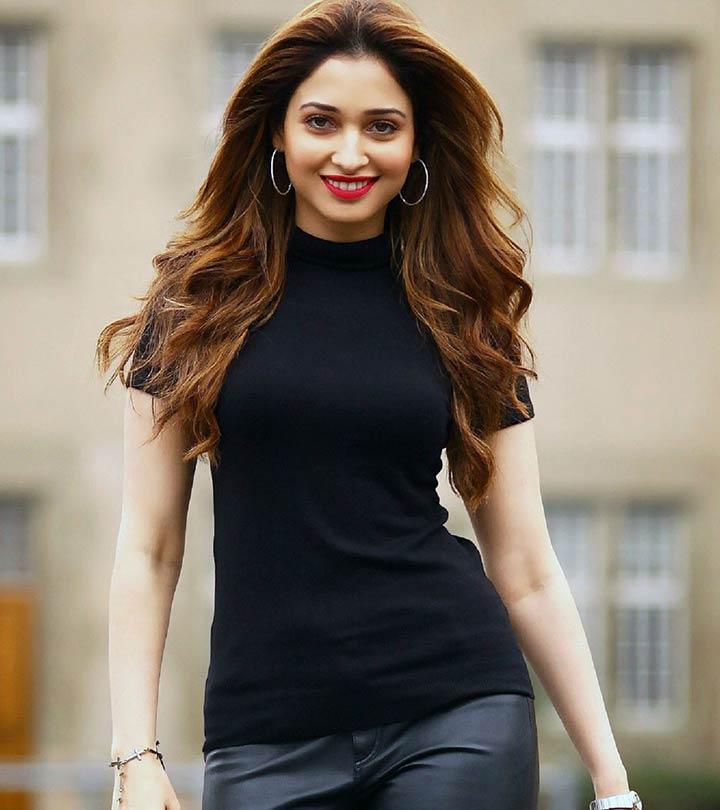 Tamanna Bhatia is one of the most beautiful and humble actresses of South Indian film industry. Her slender figure, starry eyes, porcelain skin, and dark locks add to her breathtaking beauty. And to continue to look that good on screen, Tamanna takes good care of herself and works out regularly. But, there is something else too that helps Tamanna look fresh and keeps her energy levels high – her healthy lifestyle. Want to zoom in and get a closer picture? Read on!
Tamanna Bhatia's Diet Chart
Tamanna eats simple and healthy foods. She strictly follows the diet chart prepared by the famous celebrity dietician, Pooja Makhija. Here's what Tamanna eats.
| | |
| --- | --- |
| Meals | What Tamanna Eats |
| Early Morning | 1 cup lukewarm water with lime juice and honey + 6 soaked almonds |
| Breakfast | Idli / dosa / oatmeal |
| Lunch | 1 cup steamed rice + 1 cup daal + veggies |
| Dinner | Egg whites/chicken/fish + veggies/sahi bhaji |
Why This Works
Lukewarm water with lime juice and honey helps to flush out the toxins. Almonds are a great source of healthy fats that help reduce inflammation in the body. Tamannah likes to eat carb-rich foods in the morning and what can be better than having steamed rice cakes (idli) or rice pancake (dosa) with amazing chutneys and sambhar. Oatmeal is rich in dietary fiber that prevents fat absorption and increases satiety. White rice or brown rice with veggies and daal is a perfect balance of nutrients. Tamannah prefers eating a protein-rich dinner to give her metabolism a boost.
Tamanna's Weight Loss Diet Rules
Tamanna eats every 2-3 hours to keep her metabolism active.
She drinks at least 3 liters of water every day.
Tamannah drinks freshly-made fruit juices and fresh coconut water.
She loves to snack on yogurt to keep her digestion function properly.
She loves to eat pasta, chocolate, rice – but in moderation.
Tamanna prefers eating home-cooked food.
She also avoids eating sugary foods.
Apart from following a very simple and tasty meal plan, Tamanna also stresses how important it is to keep fit. She said in an interview "Fitness is like brushing your teeth. You must include fitness in your daily life." So, ladies, let's take a look at what workout regimen Tamanna follows to maintain her svelte figure.
Tamanna's Workout Plan
Functional Training – to boost flexibility, balance, stability, endurance, and strength.
Cardio – to burn calories.
Weight Training – to improve muscle power, muscle strength, and endurance.
Running – to get a whole body workout when she is not able to hit the gym.
Yoga – to detoxify her mind and bring in positive energy.
Apart from working out and eating well, Tamanna also insists on following a healthy lifestyle. She says, "I always kept myself fit compared to other people because I feel if your lifestyle is not fit, then you can't work properly. If your lifestyle is unhealthy, it will reflect on screen." So, it is clear that her lifestyle also plays an important role in accentuating her beauty. Here's what you should do.
Lifestyle Changes
1. Identify The Triggers
All habits have triggers. So, the first step to leading a healthy lifestyle is to identify the trigger. Figure out what exactly starts your craving for junk or whether you eat uncontrollably when you are sad, etc. Doing this is extremely helpful as you can gradually train yourself not to give in to temptations.
2. Write Your Goals
Writing your goals down in a journal and giving yourself a deadline will make you stick to the plan. So maintain a journal and write your short-term and long-term goals so that you remain motivated.
3. Say Hello To The Morning Sun
Mornings are beautiful and pure. Research has also concluded that those who get up early in the morning are more productive, active, and successful as compared to those who don't. So, train yourself to get up early in the morning, inhale fresh morning air, and start your day with new enthusiasm and hope.
4. Drink Water When You Get Up
Slowly develop the habit of drinking 2-3 glasses of water as soon as you wake up. This washes the toxins and also improves bowel movement. Drinking water in the morning will also wake up your brain, vital organs, and cells, and facilitate better cellular functions.
5. Stretch And Turn
After you drink water, warm up, stretch, and exercise. You do not have to do weight training (unless you want to). Just do simple home exercises that will wake up your bones and muscles. You can also do yoga and meditation to increase flexibility, strength, and heal your body and mind.
6. Eat Breakfast
Never miss eating breakfast. Without food, your cells and organs don't work properly, metabolic rate goes down, and your brain function declines. Have a substantial and healthy breakfast every morning before heading out.
7. Avoid Junk Food
It's very tough not to give in to salt or sugar cravings but if you want to look good and boost your health, avoid trans fats. Junk food is harmful and toxic. Eating junk food on a regular basis can increase the risk of cardiovascular diseases, premature aging, insulin resistance, diabetes etc. So avoid eating fries, batter-fried foods, frozen foods, deep-fried Indian snacks, burgers, etc.
8. Eat Healthy Fats
Not all fats are bad. Try to eat foods that are rich in monounsaturated and polyunsaturated fats. Nuts, olive oil, flaxseeds, chia seeds, pumpkin seeds, fish liver oil, fatty fish, rice bran oil, etc. should be consumed daily. Healthy fats help reduce inflammation in the body and boost immunity.
9. Eat Green, Leafy And Colorful Veggies
Green leafy and colorful veggies are loaded with dietary fiber, vitamins D, E, A, and C, minerals, and other phytonutrients that have anti-inflammatory, antioxidant, and antimicrobial properties. Consume spinach, cabbage, bok choy, Chinese cabbage. carrot, Brussels sprouts, kale, beetroot, turnip, pumpkin, squash, etc.
10. Consume Home-Cooked Food
Home-cooked food is the best food. It is devoid of artificial flavoring and coloring agents. You can avoid consuming overused oil, you can eat freshly cut veggies and meat, you can keep a check on the quality of the ingredients, and you can avoid invisible calories in the form of sauces, dressings, etc. If you think you don't have time in the morning, cook your food at night and store it in an airtight container and have it for lunch at office.
11. Use Smaller Plates
Research has shown that people tend to eat less when they eat in smaller plates. And that's because smaller plates look full even when the food's quantity is less but a bigger plate looks empty when the same quantity of food is served. So, start using smaller plates to help cut down calorie consumption.
12. Get Some Shut Eye
Overworking and overstressing your body can lead to serious health issues. So, get some sleep and rest. Sleep for at least 7 hours per night to give your body the chance to heal and repair. Also, not sleeping on time can make you feel hungry after a few hours and munching on trans fats loaded junk is probably what you will do. So, sleep after 2-3 hours of having dinner so that you don't consume unnecessary calories.
13. Do What You Love
Doing what you love in your free time is a powerful stress buster. Therefore, take out time, at least half an hour every day, for yourself and improve your skills or learn a new skill. You can paint, sing, learn to dance, talk to your bestie, design clothes, develop a recipe, etc., to help shake off the load from your shoulders.
Bring a change in your lifestyle gradually and you will soon understand why it is so important to lead a healthy lifestyle. But, can Tamanna's diet and exercise plan work for you too? Find out in the next section.
Can You Lose Weight By Following Tamanna's Diet & Workout Plan?
If your body type, genes, current weight, target weight, metabolic rate, medical history, etc., is similar to Tamannah's, then yes, it will work. But that's not the case. So basically, you will have to customize your diet plan and workout regimen according to all the factors mentioned above. See a dietician before you plan your weight loss regimen because blindly following someone else's diet plan will never work for you. However, you should take inspiration from Tamanna's diet and workout plan. Because if you want to lose weight, staying motivated is the key.
So, start taking care of your body and mind by following a diet and exercise routine that is made just for you. Build a new lifestyle and I can guarantee, you will look hotter than ever. If you have any questions for me, please leave a comment in the box below.
The following two tabs change content below.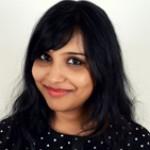 Latest posts by Charushila Biswas (see all)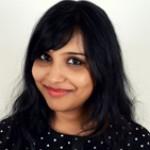 Charushila Biswas
Charushila Biswas is a Senior Content Writer and an ISSA Certified Specialist in Fitness & Nutrition. She is an alumni of VIT University, Vellore and has worked on transgenic wheat as a part of her Masters dissertation from NRCPB (IARI), New Delhi. After completing her Masters, she developed a passion for nutrition and fitness, which are closely related to human psychology. This prompted her to author a review article in 2015. She has written over 200 articles on Fitness and Nutrition. In her leisure time, Charushila loves to cook and enjoys mobile photography.