10 Possible Ways Tamanu Oil Can Benefit You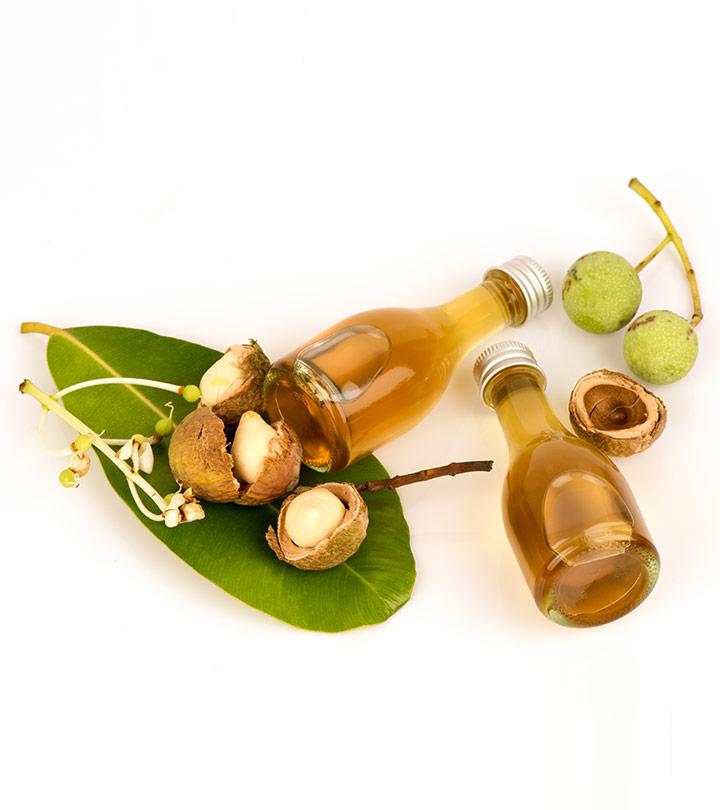 Tamanu oil is pressed from the nuts of tropical trees belonging to the Calophyllaceae family. The oil is greenish-yellow and inedible and offers great benefits to your skin. In this post, we'll discuss the different ways this oil can boost your skin health.
Table Of Contents
Tamanu Oil – A Brief
The oil originates in Polynesia, where it is traditionally also quite important. The oil was used as fuel decades ago. It was widely used to generate electricity to provide power to radios during World War II.
Today, tamanu oil is widely used in Polynesia and Southeast Asia for treating various skin issues. In the southern parts of India, the oil is particularly used for treating skin ailments and some forms of rheumatism, as per anecdotal evidence.
But the greatest use of tamanu oil, as we discussed, is in treating a variety of skin and hair issues. We will look into all of those now.
How Can Tamanu Oil Benefit You?
1. Helps Fight Acne
Tamanu oil has anti-inflammatory and antibiotic properties, which work to alleviate skin issues like acne. These properties make the oil an essential ingredient in skin regenerating and protective formulations (1).
2. May Treat Hyperpigmentation
One of the most common causes of hyperpigmentation is skin inflammation that occurs due to excessive exposure to UV rays. As the oil possesses anti-inflammatory properties, it may help treat hyperpigmentation.
3. Aids Eczema Treatment
The anti-inflammatory properties of tamanu oil can help treat eczema too. Studies show that the decoction of tamanu leaves can be used to relieve dermatosis and eczema (2).
4. May Aid Psoriasis Treatment
Psoriasis is an inflammatory skin condition. Tamanu oil contains calophyllolide, a compound that displayed wound-healing and anti-inflammatory effects in a study on mice (3). Another study showed that extracts of tamanu leaves reduced inflammation of cells in the laboratory (4).
5. Treats Dry Skin
Tamanu oil is believed to penetrate the three layers of the skin, thereby moisturizing it at a much deeper level.
It also helps heal skin cracks and sores (1).
6. Soothes Rashes
The oil's anti-inflammatory properties are at play here. Applying the oil gently to the rashes can help heal them. The moisturizing properties of the oil promote further healing.
These are some of the major benefits of tamanu oil. Though some of these are backed by research, some are anecdotal claims that are undergoing further research.
Tamanu oil is also believed to offer the following benefits. We suggest you check with your doctor before using the oil for the below-mentioned benefits.
7. May Delay Wrinkles
This has to do with the fatty acids in the oil, which lubricate and nourish your skin. The oil promotes skin elasticity and firmness, thereby delaying the onset of wrinkles.
8. May Help Fade Stretch Marks
There is very little reliable evidence for this. The anti-inflammatory properties may lighten stretch marks and the associated scars. It also is believed to have cell-renewing properties that further help fade stretch marks.
9. May Treat Toenail Fungus
A few pieces of anecdotal evidence state that toenail fungus responds quite well to tamanu oil. You may apply a few drops of the oil to the affected area. Repeat two to three times every day for about a week.
10. Might Strengthen Hair
The skin-regenerating properties of tamanu oil may work well on the scalp too, possibly strengthening the hair roots. The oil may add moisture to the hair, preventing a dry scalp. This may stall hair loss, and as a result, boost hair growth.
Like any other oil, tamanu oil has its ways of improving your skin health. But then, it may not be suitable for all. You need to be aware of the following side effects.
Any Side Effects Of Tamanu Oil?
The oil is generally considered safe, but it may cause allergies like itching, redness, and irritation in some individuals. Hence, do a patch test – if you experience no reactions, the oil should suit you.
If you have a tree nut allergy, you should avoid tamanu oil. As the oil is pressed from the nuts of the trees belonging to the Calophyllaceae family, individuals with tree nut allergies may experience adverse reactions.
Conclusion
Tamanu oil has great benefits for your skin. It may prove to be an ideal treatment option for acne and psoriasis. With the oil on your kitchen shelf, you don't have to worry about your skin health anymore!
Have you already used tamanu oil before? What was your experience like? Do share with us by leaving a comment in the box below.
Expert's Answers For Readers' Questions
How to use tamanu oil?
Pour 2 to 3 drops of the oil on a clean cotton ball and rub the cotton ball gently on the problem area. You can leave it on for 30 minutes before rinsing your face with lukewarm water.
What is the shelf life of tamanu oil?
If stored in a cool and dry place and away from direct sunlight, tamanu oil can last up to 5 years. You can store the oil in the bottle that you are using.
References
Recommended Articles:
The following two tabs change content below.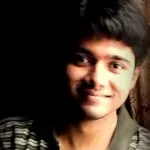 Latest posts by Ravi Teja Tadimalla (see all)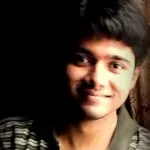 Ravi Teja Tadimalla
Ravi Teja Tadimalla is an editor and a published author. He graduated from SRM University, Chennai, and has been in the digital media field for over six years. He has a Professional Certificate in Food, Nutrition & Research from Wageningen University. He considers himself a sculptor born to chip away at content and reveal its dormant splendor. He started his career as a research writer, primarily focusing on health and wellness, and has over 250 articles to his credit. Ravi believes in the great possibilities of abundant health with natural foods and organic supplements. Reading and theater are his other interests.