What Does Tamanu Seed Oil Do For Skin?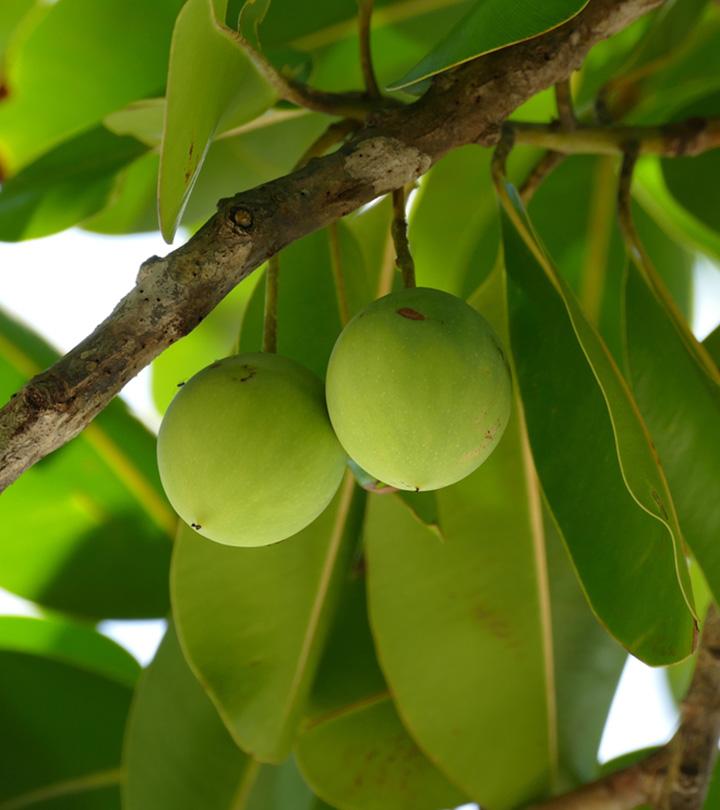 Natives of French Polynesia and Southeast Asia have been using tamanu oil for centuries to treat a range of skin conditions. Despite staying in anonymity for so long, the product is now gradually reaching the global stage for its purported skin benefits. Here, we discuss everything you wish to know about tamanu oil for skin! Keep reading.
What Is Tamanu Oil?
Tamanu oil is a thick, green oil that bears a distinct nutty and earthy smell. It is extracted from the tamanu nut kernels of the Calophyllum inophyllum tree. These tamanu nut-bearing trees are evergreen tropical trees native to Asia, Africa, Polynesia, and the Pacific Islands. They find generic use as alternative medicine in local folklore.
Locals believe that tamanu oil can bless the user with a host of health benefits. It is thought to improve skin quality, suppress cancerous growth, and treat vaginitis. Some reports even state that tamanu oil plays a vital role in reducing the symptoms of those with HIV (1).
The scientific community is yet to verify and study many of the claims. That said, tamanu oil is making waves in the beauty industry with appearances in skincare products. Is the oil good for the skin? Let us understand.
Is Tamanu Oil Good For Skin?
The primary uses of tamanu oil revolve around skincare. It does possess certain properties that could be beneficial for the skin. Following is an overview of these research-backed properties.
1. Antimicrobial Properties
Scientific studies indicate that tamanu oil may have antimicrobial properties, especially against skin pathogens (2). This antimicrobial activity includes antibacterial (attributed to its neo flavonoids) and anti-fungal effects that are at par with antibiotics. The oil delivers positive results against a broad spectrum of bacteria and fungus. It also may help repair damaged skin (3).
2. Anti-Inflammatory Properties
Some studies show that tamanu oil may help heal wounds (4). Its anti-inflammatory properties could potentially be at play.
3. Antioxidant And Anti-UV Qualities
The xanthones and coumarins in tamanu oil are powerful antioxidant compounds that help reduce the production of reactive oxygen species in the skin cells (5). Additionally, it is also one of the few oils that may absorb the harmful UV rays of the sun.
4. Wound Healing Properties
Studies could show wound healing properties of tamanu oil on keratinocyte and fibroblast cells (6). Researchers discovered that tamanu oil extracts accelerated wound healing by nearly 14 hours in comparison to vitamin C treatment (2).
These are the properties responsible for the skin benefits of tamanu oil. In the following section, we will further explore these benefits.
Reported Benefits Of Tamanu Oil For Skin
1. Can Help Heal Wounds
Tamanu oil is celebrated for its wound-healing properties (4). As stated earlier, the polyphenols, calophyllolides, and inophyllum in the oil promote skin health. Research indicates that tamanu oil can successfully stimulate collagen production and skin cell proliferation, helping with wound-healing (2). You can apply tamanu oil to cuts, blisters, and scrapes.
2. May Reduce Acne And Acne Scars
Tamanu oil is moderately comedogenic and will not necessarily clog your pores. It can be beneficial for acne-prone skin. Its bioactive compounds like calophyllolide, calophyllic acid, and lactone eliminate all forms of bacteria. They also help fight acne-causing strains like Propionibacterium acnes (P. acnes) and Propionibacterium granulosum (P. granulosum) (4). The anti-inflammatory effects of tamanu oil may also treat inflamed acne.
Using tamanu oil for acne helps overcome side effects like peeling, drying, skin barrier damage, or photosensitivity that come with chemical-based treatments. Additionally, the wound-healing properties of the oil may also increase skin cell turnover and potentially help fade the acne scars. The antioxidants in tamanu oil may also help fade the acne scars.
Use a cream or a serum enriched with the goodness of tamanu oil for treating your acne-prone skin.
3. May Help Reduce Stretch Marks
Anecdotal evidence suggests that tamanu oil may also help reduce stretch marks. You can apply the oil directly to your skin. Alternatively, you can invest in a cream that contains tamanu oil and is specially formulated for fading stretch marks.
4. May Reduce Skin Blemishes
Anecdotal evidence suggests that tamanu oil may help with skin lightening. It also may even out one's skin tone. Its skin regenerative properties and high skin cell turnover rate could play a role in delivering this effect. However, there is no concrete scientific research to back these claims.
Use a dermatologically-tested cream containing the goodness of tamanu oil for potentially treating skin blemishes.
5. May Reduce The Signs Of Premature Aging
The fatty acids in tamanu oil may help reduce the signs of premature aging. The antioxidants in the oil neutralize any free radicals that may otherwise accelerate skin aging. The oil may also protect the skin from the damaging effects of the UV rays, which are primarily responsible for rapid aging. However, more research is warranted to further understand the anti-aging properties of tamanu oil.
You may start by applying a tamanu oil-based serum to achieve the desired results.
6. May Treat Fungal Infections
Tamanu oil may have certain anti-fungal properties (7). Although not studied extensively by scientists, this oil may help heal certain fungal infections.
7. May Heal Dry Skin
The oleic and linoleic acids in the oil deeply nourish your skin and moisturize it (2). While more research is warranted, anecdotal evidence suggests that tamanu oil may help treat dry skin.
You can use diluted tamanu oil as a facial oil and also apply it to your skin before bed.
8. May Help With Eczema And Psoriasis Treatment
As discussed, tamanu oil has antimicrobial and anti-inflammatory properties. It may help ease the symptoms of eczema and psoriasis, though we need further substantiation from studies. The oil may also soothe any irritation associated with these skin conditions.
Some research suggests that diets high in linoleic acid may help reduce the risk of psoriasis (8). Tamanu oil, being rich in linoleic acid, may have a role to play here. But as research is limited, consult a physician before using the oil for this purpose.
10. May Help Heal Sunburns
It was found that sunscreens containing just 1% of tamanu oil could remarkably mitigate 85% of the damage caused by UV rays (5). The oil may protect your skin from the sun's rays to some extent. It also may help treat sunburns. However, more research is warranted in this regard.
Let us now take a look at how to use tamanu oil.
How To Use Tamanu Oil?
If you wish to incorporate tamanu oil into your skincare regime, you must ensure that the oil is:
100% organic
Cold-pressed
Ethically sourced
Yellow or dark green
Thick
Powerfully aromatic
If the tamanu oil is black, it is too old or has been oxidized. In contrast, if it is too light, then it possibly is diluted or is of inferior quality.
Following is a quick guide on how to use tamanu oil.
Requirements
100% organic, cold-pressed tamanu oil
Sterilized cotton balls
Clean washcloth
Procedure
Clean the skin with the washcloth.
Dip the cotton balls in tamanu oil and dab it over the area.
Allow the skin to absorb the oil.
Alternatively, you can look for an essential oil recipe with tamanu oil that can offer the desired results. Apart from creating your own face packs and moisturizers, you can buy skin products infused with the goodness of cold-pressed tamanu oil.
Do bear in mind that there is not enough scientific evidence to confirm the safety and effectiveness of tamanu oil for the skin. This uncertainty also extends to the dosage. You can consult a dermatologist or a cosmetologist for more information in this regard.
Tamanu Oil: Precautions And Side Effects
Here are a few precautions to follow while using tamanu oil for skin:
Since it is moderately comedogenic, tamanu oil should not be applied if you are battling aggressive acne breakouts.
Avoid direct contact with eyes.
Tamanu is a nut-based oil. Hence, if you suffer from nut allergies, it would be best to steer clear of tamanu oil.
Tamanu oil must not be applied to open wounds.
Always conduct a patch test before using tamanu oil and discontinue its use if you experience redness, itching, irritation, or any other adverse signs.
If you experience any side effects, you may go for tamanu oil alternatives.
Tamanu Oil Alternatives
These oils have been studied extensively and enjoy a body of evidence to support their claims. Some of these essential oils are not meant for direct topical application and must be diluted with a carrier oil. You may check with your dermatologist for more clarification in this regard.
To Conclude
Tamanu oil is quite known for its anti-inflammatory and antioxidant properties. While more research is needed to validate some of its skin benefits, using it seems to be generally safe. But should you experience any adverse effects, stop use and consult your doctor.
Frequently Asked Questions
What are the other names for Tamanu oil?
Tamanu is also locally known as Pannay, Kamanu, Foraha, Bitoag, and Domba. Otherwise, it also is called Laurelwood seed extract and Alexandrian Laurel. In skincare products, it may be listed as Calophyllum inophyllum extracts.
Is tamanu oil safe for babies?
There is limited research in this regard. Stay safe and avoid use.
Recommended Articles
Sources
Articles on StyleCraze are backed by verified information from peer-reviewed and academic research papers, reputed organizations, research institutions, and medical associations to ensure accuracy and relevance. Read our editorial policy to learn more.
The following two tabs change content below.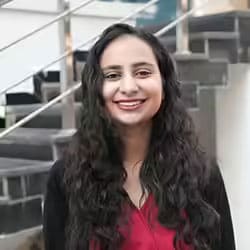 Arshiya Syeda is an editor and certified counselor. Ever the lover of the written word, she served on the editorial boards of her school and college newsletters. Writing articles on hairstyles, hair care, and nutrition helped her combine her love for reading, writing, and research. As an editor, she helps her team members deliver polished and meticulously researched content. Arshiya is fluent in English, Urdu, and Hindi and aims to become a multilinguist by learning German and teaching herself American Sign Language (ASL).