Are Taurus And Capricorn Signs Compatible?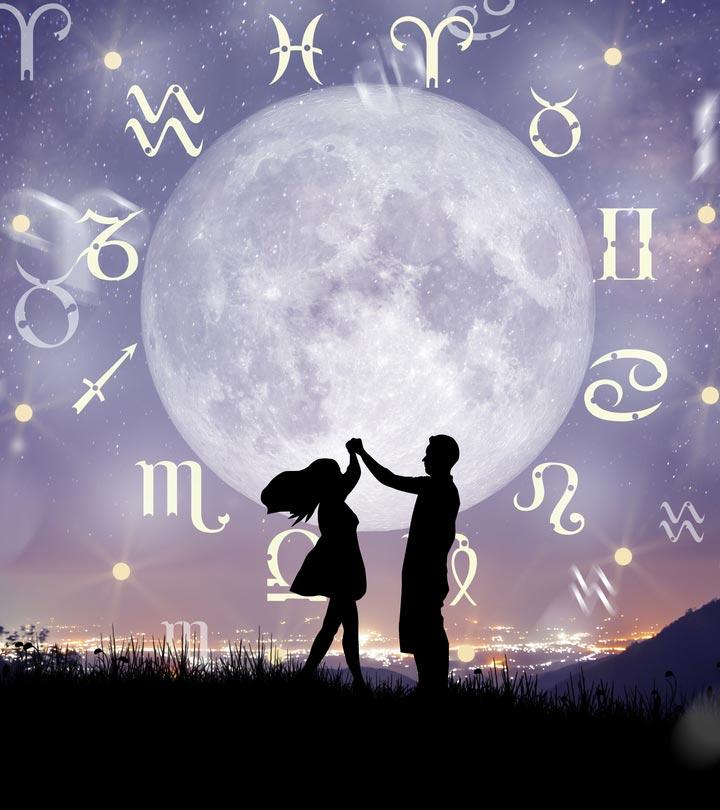 Love and friendship are the two most beautiful sentiments in the world. However, the depth of your bond with someone depends on how compatible your temperaments are. To analyze compatibility, you can dig into astrology as personality traits are a reflection of a person's zodiac signs. With its help, couples and friends can strengthen their sentiments or choose the right partner.
Talking about the Taurus-Capricorn pairing, the union of earth signs does not bear any distinguishing spark. But it does not mean that two earth signs do not do well together. Capricorn and Taurus signs do pretty well for each other besides creating a good life through hard work and value. This article will help you understand their compatibility in terms of relationship and friendship. So, let us examine these aspects one by one, beginning with Taurus and Capricorn as individual signs. Scroll down!.
Taurus As A Zodiac Sign
Taurus is an Earth sign ruled by Venus. It is represented by a bull, which is a symbol of stubbornness and lack of compromise. Taureans dislike change. They prefer sustaining in situations, whether good or bad, rather than exploring new avenues. That is why they are often termed as close-minded and rigid. They also don't change their beliefs, opinions, and thoughts, keeping aside some moments.
Some of their personality traits are:
 Reliable
 Responsible
 Ahead of time
 Good at planning
 Lack spontaneity
 Highly practical
 Children at heart
The next section elaborates the personality traits of Capricorneans. Let us find out what major qualities do they possess.
Capricorn As A Zodiac Sign
Capricorn is also an Earth sign, and Saturn governs it. People belonging to this sign are unbreakable and persistent. They keep moving forward until they have realized their goal. Also, they are practical and realistic. Besides being hardworking and ambitious, Capricorneans understand that failures are unavoidable. They are persistent in their efforts into both relationships and careers.
Some of their personality traits are:
 Disciplined
 Stable
 Believe in safe play
 Prefer material investment rather than pleasure
 Generous
Taurus and Capricorn can be your Venus, Moon, or Rising Signs. Head to next section to read how it affects your personality when they are placed in each of these signs in your astrology chart.
Effects Of Venus, Moon, And Rising Signs
Every individual has a moon sign, a rising sign, and a Venus sign for the chart placement in astrology. While the moon sign represents the inner self, the rising sign represents how people see you. Venus is representative of beauty and love.
Taurus as a moon sign makes it difficult for a person to let go of things and beliefs. The individual keeps holding on to emotions and avoids change. However, Capricorn as a moon sign makes the individual hide their feelings. People with this chart placement hesitate to share and open up.
The Venus sign in Taurus gives loyalty. If the person having this placement has committed, there is no going back. In contrast, the Venus sign in Capricorn makes the individual goal-oriented, turning them into workaholics.
The Rising sign in Taurus makes individuals cautious and career-oriented. The same sign in Capricorn makes the individual devoted to their family and its well-being.
Now that we know about the individual traits of these two signs, let us find out how they fare when they come together in a romantic relationship. Read on.
Are Taurus And Capricorn Compatible In A Relationship?
Before you indulge in exploration and realization, you need to know this — Taurus and Capricorn make an everlasting zodiac couple!
These two zodiac signs are pretty similar in their approach towards love, luxury, dependability, and loyalty. All these traits help them survive and sail through the most challenging times of their life as a couple.
Taurus and Capricorn pairing is often termed as the power couple. It is because Capricorn provides stability and security that Taurus lacks. In contrast, Taurus supports Capricorn in opening up and exploring intimacy.
Individually, both signs have their specific characteristics at play. Capricorn is the cardinal energy that always works as an initiator. Taurus carries forward the initiative and does not change. Taureans, as they are oriented, never deviate from their goal and stay persistent. Thus, they are often called soulmate material.
Not only do these two signs rock the romance, they can also foster deep friendships. Scroll down to read how Taureans and Capricorneans support each other as friends.
Taurus And Capricorn Compatibility In Friendship
A friendship or companionship between a Capricorn and a Taurus is based on sensibility and rationality. As both the zodiac signs share certain traits, they both make disciplined and practical-minded friends.
As friends, they share solid companionship with the security of possession and logical indulgence as the base. Also, as Taurus has a stubborn nature (due to them being a fixed sign), they carry forward the friendship providing emotional security to their friend.
When both the signs work in sync, they complete each other. Capricorn works as a motivator; they encourage Taurus to achieve realistic goals. The best part of their friendship is that they share resources without any limitation with each other. Together, they enjoy a comfortable life and make each other achieve the same.
In terms of compassion, Taurus carries feminine energy, whereas Capricorn has masculine energy. Thus, the Taurus is known to bring sensuality, and the Capricorn brings perseverance. In the friendship, Taurus, aka bull, teaches Capricorn, aka goat, to have rest from hard work and enjoy life. On the other hand, the goat leads the bull to keep working towards goals.
However, no relationship is perfect. Head to the next section to know specific strengths and weakness of the bond between these two signs.
Pros And Cons Of Taurus And Capricorn Alliance
Taurus and Capricorn make a great and everlasting couple. Yet, their relationship compatibility has some pros and cons.
Pros
 A Capricorn and a Taurus are great soulmates, and their relations last forever.
 Both partners value quality life and money.
 As both partners desire security, they don't make any rash decisions.
 They stay devoted to each other, promising a smooth and loyal life together.
 Insecurity and turbulence never find their way to their life.
 They help each other gain recognition and homely comfort.
 The two signs in a compatible relationship share the incredible intensity of romance and passion. Often, it is by Capricorn but inside the house.
 Both the partners together will make gaining success a cakewalk.
 The union of Taurus man and Capricorn woman has a balanced repertoire of emotion, finance, and intimacy.
 A Capricorn man finds a Taurus woman as a perfect soulmate. The Taurus woman imparts her love and care to relax Capricorn man's serious attitude.
 Often, both the partners tend to ignore differences given that they are minor and ignorable.
 A Capricorn-Taurus couple makes an excellent pair for solving the problems of life.
 As the couple carries a practical approach, they are never set back by failure.
 Together, they make a determined couple because of faith and mutual understanding.
 In case of any issue, communication sorts out problems, given that both understand each other's temperament and resilience.
Cons
 They may sometimes get so engrossed in their space that they ignore the small joys.
 Most of their time goes into making the next thing more significant and better, and hence, they often miss the joy of living.
 As they deny investment in superficial pleasures like unplanned trips, etc., often, their life tends to get boring and monotonous.
Capricorn's reserved behavior in intimacy makes them distant from Taurus, who is a passionate lover.
 Petty issues of bearing authority may take away the pleasure of their relationship for some time because a Capricorn is a born leader.
 The habit of piling up anger and grudges of a Taurus may also create distance between the two, leading to separation. However, Capricorn can alleviate the situation by letting the armors down.
The Takeaway
A relationship between a Capricorn and a Taurus has good chances for harmony, happiness, and satisfaction. But to achieve it, both the partners will have to communicate and remain spontaneous. Also, they will have to grow over vulnerability so that their relationship remains unharmed. If Capricorn finds something annoying about Taurus, they should discuss it rather than overreact. Taureans shine when they are acknowledged, and their perspective is valued. Otherwise, the aggressive nature of bull will come into action. In a nutshell, the couple should consider each other's good points, undertake minor adjustments, and maintain unbreakable communication. With these insights, we hope you enjoy a life-long commitment, love, and friendship.
Recommended Articles
The following two tabs change content below.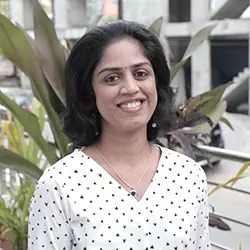 As Chief Editor, Harini sets the tone and editorial direction for StyleCraze to deliver engaging, interesting, and authentic content revolving around women's health, wellness, and beauty. She has over 14 years of experience in content writing and editing for online media. She specializes in the areas of Beauty, Lifestyle, and Health & Wellness and is proficient in Medical Sciences (Biology, Human Anatomy and Physiology, and Biochemistry). Her background in Biomedical Engineering helps her decode and interpret the finer nuances of scientific research for her team. Harini is a certified bibliophile and a closet poet. She also loves dancing and traveling to offbeat destinations.