7 Taylor Swift Tattoos That You Can Try Too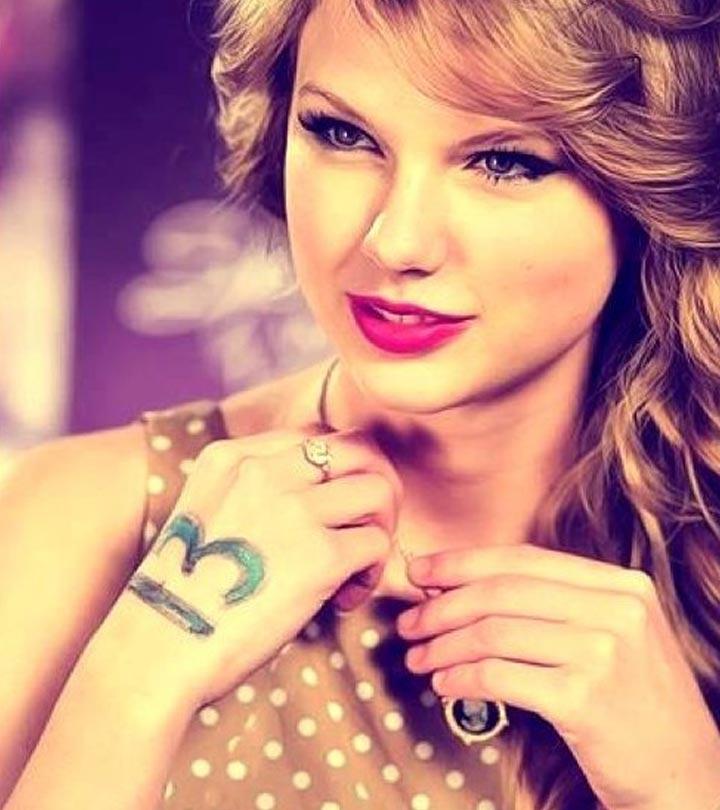 Taylor Swift is a popular country music singer. She was born in the year 1989 in the USA. Her debut album, Tim McGraw, was an instant hit and made her a celebrity overnight. Taylor Swift is known for her attractive persona that lets her connect instantly with her many fans and audiences.
Besides many fake tattoos, this young and elegant lady has also etched some real ones on her body. Some visible areas where her tattoos can be spotted are the underside of the left wrist, her right hand and left arm.
Best Taylor Swift Tattoos:
Here are the top 7 Taylor Swift tattoos you will simply love!
1. This tattoo was inked on Taylor Swift's neck. The font in which it had been created is very appealing. The tattoo showed her exes' names written in ink. According to the media, it is a fake one.

[ Read: Tattoos ]
2. Taylor Swift loves to flaunt temporary tattoos at various places on her body. The tattoo shown here was a temporary one as well. It was done on her left arm. It said, 'Tell me everything I want to hear, like it was your favorite year'. These words are from the award winning song "The Dixie Chicks'. The young singer seems to be hugely influenced by The Dixie Chicks.
[ Read: Snake Tattoo ]
3. 13 is Taylor Swift's lucky number. Hence, she gets the number drawn on her right hand before very show. 13 is also her birth date. Taylor Swift believes that her right hand is responsible for all her good luck and fortune. The outline of this tattoo was done in black and was filled with a shimmery blue ink.

[ Read: Temporary Tattoos At Different Places ]
4. This tattoo was inked on Taylor Swift's arm. It had the song lyrics – "May these memories break our fall". This Taylor Swift tattoo had three glittery hearts at the end that looked very feminine and cute. The touch of colorful glitter filled in each heart gave it extra glamour and a girly femininity.
[ Read: Top 10 Gun Tattoos ]
5. This star tattoo on Taylor Swift is another fake one. It was made on her upper chest for a promotional photo shoot. The tattoo was inked on the upper part of her right chest.

[ Read: Tattoo on their foot ]
6. This heart tattoo is a fake one that was initially made with henna. Swift loves tattoos that are made in heart designs. It is a simple and sober design, yet looks very elegant. This heart tattoo adds a girly charm to Taylor's beautiful foot.
[ Read: Inspirational Tattoos ]
7. This tattoo on Taylor Swift's foot became hugely popular with her fans. She got this inked for her album "Fearless". Her fans have been flaunting this tattoo on their foot, back, neck and wrist. It is a very simple text tattoo, yet quite charming and unique.
So, which one would you love to flaunt? Do tell us by commenting below!
The following two tabs change content below.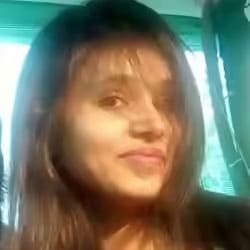 Jyotsana Rao is an engineering graduate from NIT, Nagpur, who discovered her love for writing during her undergraduate days. She is passionate about writing about everything related to beauty - makeup, fashion, hairstyles, skin care, or hair care. When this social media junkie isn't stalking the world of fashion and glamour, she loves spending her time traveling.