10 Best Tea Tree Oil Face Washes for 2018 Available in India
It is not for no good reason that tea tree oil is considered the new wonder potion for skin care, with its amazing healing properties tea tree oil is being infused into a number of skin care products to meet the growing demand for this natural remedy to a host of skin ailments ranging from acne to dry dull skin. Amongst a growing range of products that gives you a chance to partake of the goodness of tea tree oil, the tea tree oil face washes have been long considered the most effective.
As and when you pay a visit to your local pharmacy or cosmetic dealer you are bound to come across a host of products promising the goodness of Tea tree oil so how do you take your pick? Here's a comprehensive look at some of the best Tea tree oil face washes in the market to help make that important choice easier for you.
Top Ten Tea Tree Oil Face Washes In The Market:
1. The Body Shop Tea Tree Oil Facial Wash:
Body Shop is rightly considered the queen bee of skin care products and with their new range of Tea tree oil face wash, they do justify their rankings amongst the heavyweights of cosmetic glory. Combating pimples from the very on set, this product effectively deals with oily skin without over drying it.


2.  Fab India Tea Tree Oil Face Wash:
A gentle and deeply penetrating face wash, The Fab India Tea Tree Oil Face Wash delivers all the goodness of tea tree oil and turmeric extracts to effectively combat blemishes, acne and oily skin.


[ Read: Himalaya Face Wash for Oily Skin ]
3.  Lotus Tea Tree Oil-Control Face Wash:
Geared towards the oily Indian skin, Lotus Tea Tree Oil-Control Face Wash contains tea tree oil, cinnamon and oak bark extracts which effectively deals with excessively oily skin and at the same time maintains sebum (oil) secretions without drying out the skin.


4. Nyassa Tea Tree Oil Face Wash:
A very well reviewed product, Nyassa Tea Tree Oil Face Wash with its mild antibacterial properties is ideal for cleaning out makeup, dust and grime and naturally occurring oil secretions without over drying the skin hence effectively toning your skin and giving it that clean look. It is effective on normal to oily skin.


5. Aroma Magic Neem and Tea Tree Oil Face Wash:
This cost effective product is filled with the goodness of neem apart from tea tree oil. Effective against acne, pimples and irritated skin, The Aroma Magic Neem and Tea Tree Oil Face Wash is the best buy for the cost conscious shopper.


[ Read: Garnier Face wash ]
6. Avon Naturals Tea Tree Oil and Green Tea Purifying Face Wash:
Effectively taking its cleansing action down to the very pores of your skin, this one cleanses out blocked facial pores thus effectively preventing blackheads and pimples. Enriched with the goodness of green tea extracts, this one's a winner.


7. Oriflame Pure Nature Organic Tea Tree Oil and Rosemary Purifying Wash and Tone Gel:
This Swedish product promises and delivers deep cleansing action, removing impurities and excess sebum from your skin giving it a pure, fresh, squeaky clean look without drying up your skin.


8. Jovees Tea Tree Oil Control Face Wash:
Coming straight out of the Great Australian Outback where the Tea Tree is native to, this one's a sure winner. Controlling excess oil secretions on naturally oily skin types this product is your one stop solution for your oily skin issues.


[ Read: Tea Tree Oil Benefits ]
9. Acmed Face Wash by Zymo Cosmetics:
Specially formulated to combat acne issues, this product is highly recommended by dermatologists and effectively prevents acne and pimples with its deep cleansing action.


10. VLCC Alpine Mint and Tea Tree Oil Face Wash:
Formulated for normal to oily skin, the trusted VLCC brand tea tree oil face wash is rich in antiseptic and antibacterial properties providing extra cover against acne and pimples and ensuring oil free skin. This is considered to be the best tea tree oil face wash for acne.


*Subject to Availability
Hope this article on Tea tree oil face washes was informative. Have you ever used any of these products before? Feel free to share your feedback with us.

The following two tabs change content below.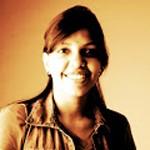 Latest posts by Shruti Goenka (see all)