Tepezcohuite: Why You Should Know About This Lesser-Known Ingredient
Experience the magic of this mystical ingredient overnight and marvel at the results.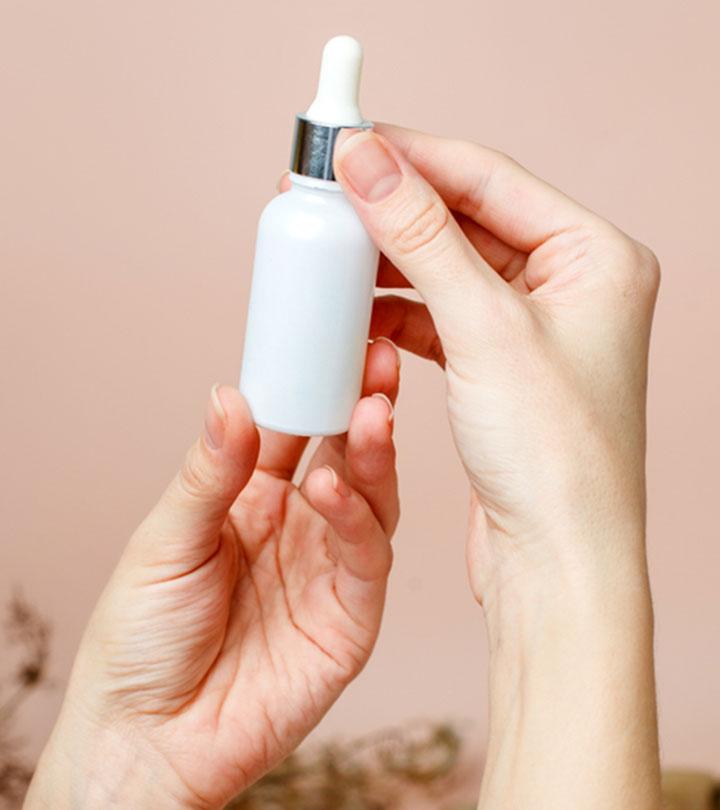 After Salma Hayek revealed Tepezcohuite as her secret anti-aging and skin care ingredient, it has gained worldwide attention. Crushed Tepezcohuite bark was used by Mayan healers for its "magic effects" of treating burns and healing wounds without leaving scars. Many became intrigued with using tepezcohuite for skin regeneration and minimizing aging signs.
Tepezcohuite is a tree native to South America. The Mayans used the powdered bark of the tree to treat skin lesions. It is popularly used to treat burns, improve wrinkles, fade stretch marks, manage acne, and promote hair growth in Mexico.
However, what does science say about the claimed benefits of tepezcohuite? Read on to learn the truth about tepezcohuite, its benefits, and its risks.
Know Your Ingredient: Tepezcohuite
What Is It?
The extract of a perennial tree with therapeutic properties
What Are Its Benefits?
It mainly helps with wound healing and may minimize pigmentation, premature signs of aging, and skin inflammation caused by acne.
Who Can Use It?
Anyone can use it as it is safe for all skin types.
How Often?
Follow the instructions on the package for topical products or speak with the doctor to determine the frequency.
Caution
Pregnant and lactating women should avoid using it. Oral intake may also cause adverse effects.
What Is Tepezcohuite?
Tepezcohuite is a perennial tree that grows in Brazil and Mexico. It is also popularly known as Mimosa tenuiflora, mimosa hostilis, calumbi, jurema preta, and binho de jurema. The extract of this tree is used in many traditional medicines and cosmetic formulations. It contains high levels of tannins, shows excellent therapeutic properties, and is a potent antimicrobial ingredient.
Did You Know?
Tepezcohuite was used to treat burns in the survivors of a gas explosion in Mexico City in 1974.
Tepezcohuite is a lesser-known ingredient that is increasingly getting popular for its amazing anti-aging properties. Read on to know all the benefits of tepezcohuite for your skin.
Benefits Of Tepezcohuite For Skin
Note: Despite claims that tepezcohuite can treat aging, acne, and psoriasisi  XA chronic skin condition characterized by itchy, scaly rashes, usually on the knees, elbows, trunk, and scalp. , no research trials are available on the subject. Evidence regarding the efficacy of this ingredient is anecdotal.
1. Wound Healing
Tepezcohuite extract may help manage inflammation, promote fibroblast (collagen-producing cells) proliferation to heal wounds. It contains compounds like saponinsi  XDiverse and complex plant compounds found in all legume cells that form soapy foam when mixed with water. , tanninsi  XChemicals found in certain plants and foods, medicines, fabrics, and ink that are also being tested for preventing cancer and heart issues. , and flavonoids, known to improve skin health and rejuvenate it. The direct application of the powdered bark can promote skin regeneration and help treat skin burns and wounds.
2. Anti-Aging
Tepezcohuite contains flavonoids, which are naturally occurring antioxidants that protect the skin from infection and improve its health. Flavonoids have anti-inflammatory and photoprotective properties and can help minimize pigmentation and slow down premature aging.
Anecdotal evidence suggests that applying tepezcohuite bark powder or extract to the skin can prevent moisture loss, leading to plump, radiant skin. Human trials are yet to be conducted to study its effects on the skin, meaning we need more evidence.
Fun Fact
Mexican-American actress Salma Hayek uses tepezcohuite to keep her skin nourished and youthful.
3. Antibacterial
Tepezcohuite has antimicrobial and antibacterial properties and is beneficial in treating leg ulcers and skin lesions. The tannins and flavonoids are responsible for the ingredient's antibacterial benefits.
However, this claim is not supported by concrete research evidence and needs to be studied further for more insight.
4. Anti-Inflammatory
Tepezcohuite extract has anti-inflammatory benefits through their naturally produced tannins, and its strong antioxidant properties can helpreduce skin inflammation caused by acne. It may also neutralize free radicalsi  XUnstable molecules created during cell metabolism that can damage DNA, lipids, and proteins and increase the risk of disease. , one of the main causes of premature skin aging.
Quick Tip
You can also use dried tepezcohuite powder as a topical wash to treat several skin conditions.
From tepezcohuite soaps to creams lotions – you can find this ingredient in many common skin care products. Next, let's understand the best way to use these products.
How To Use Tepezcohuite Products
It is best to follow the manufacturer's instructions while using a skin care product with tepezcohuite.
You can apply creams and lotions to your skin and leave them overnight.
If you are using ointments, ensure you apply them only to the affected area.
Be extremely cautious before using any product with tepezcohuite. Consult a doctor and do a patch test beforehand to avoid skin reactions.
Side Effects Of Tepezcohuite
Research is extremely limited about tepezcohuite and its effects on the skin. Therefore, there is no such information regarding its topical side effects.
There is only limited evidence regarding its oral consumption. However, animal studies demonstrated that consuming the seeds and fresh leaves might result in abnormalities in the fetus or even embryonic death. It also contains psychoactive compoundsi  XSubstances that, when consumed, alter mental activity, such as perception, consciousness, cognition, or emotions.   that may be of concern.
Since there is not enough evidence regarding potential negative effects on our health, it is wise to avoid using tepezcohuite on the skin and consuming it. Do not use it if you are pregnant or lactating.
If you are using tepezcohuite cream or ointment, follow the doctor's guidelines.
How Often Can You Use Tepezcohuite?
There is no evidence to determine the appropriate use of tepezcohuite and ascertain its correct dosage. For topical creams and serums, follow the guidelines on the package or consult your doctor to know the frequency of usage.
Key Takeaways
Tepezcohuite, also known as calumbi, is a tree native to Mexico and Brazil.
It has been used for thousands of years to treat various skin problems.
Reducing inflammation and slowing down the aging process are some of the benefits of using tepezcohuite.
Pregnant women and lactating mothers should avoid using tepezcohuite.
Tepezcohuite for skin is steadily gaining popularity as an anti-aging ingredient in skin care products. It is commonly used for medicinal purposes to heal burns and wounds. Tepezcohuite has skin-regenerative qualities and is said to have anti-aging benefits. However, more empirical data is needed to confirm its efficacy and safety. If you are curious about this plant-based ingredient and want to try it, consult a doctor first and understand its health implications. Use it only under medical supervision or as suggested by the doctor. This will help you avoid any side effects.
Frequently Asked Questions
Does tepezcohuite help with scars?
Yes. Tepezcohuite is packed with beneficial compounds like antioxidants that may help boost your skin's regeneration properties and heal scars.
Is tepezcohuite good for eczema?
Yes. Tepezcohuite contains anti-inflammatory agents that may help reduce any inflammation related to eczema.
Sources
Articles on StyleCraze are backed by verified information from peer-reviewed and academic research papers, reputed organizations, research institutions, and medical associations to ensure accuracy and relevance. Read our editorial policy to learn more.