11 Tips For Texting After The First Date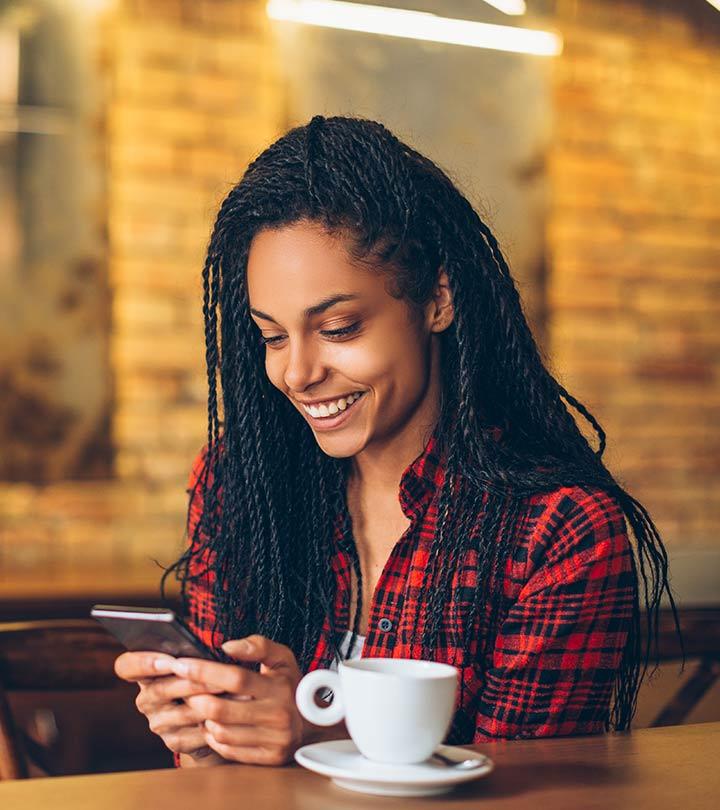 Many girls don't really know what to do after the first date. The generally accepted norm is that the boy takes the initiative after the first date. But the time for such regressive thinking is long gone. Girls today are equally eager and willing to take the lead when it comes to the dating game. But it can be overwhelming trying to figure out when and what to text after the first date.
First thing first, you need to get rid of this notion that there are set rules that need to be followed. Giving in to such thinking will only make you stress more. However, there are some general guidelines that you can follow to ensure that you neither seem overeager nor too disinterested. Texting after the first date is like texting after any outing you had with someone you like as a person. Here are 11 things you can keep in mind when texting after a first date.
11 Tips For Texting After The First Date
1. Suggest A Second Date
A great way of transitioning into a second date after having a good first date without actually asking them out is to send a text following up on something they said. If they have been gushing about the amazing pizza they had at a cool restaurant, you may say something along the lines of, "Hey, I had an amazing time last night! We should do it again, maybe over those pizzas that you were raving about last night."
Or if they were talking about an upcoming gig or museum exhibit, you can subtly tell them that you are game to go together. Try, "Last night was fun! Definitely thinking of attending that gig. Maybe we could check it out together?"
2. Make A Positive Comment On Something About The First Date
A great way to let them know that you would be interested in another date would be to comment on something special about the first date. It could be something like, "Hey, had a great time last night. That story you told had me laughing even after reaching home."
It is a sweet way of initiating a conversation. Talking about something specific they told you or just saying something nice about the place will make them know that you genuinely had a good time.
3. Let Them Know That You Would Love To Meet Up Again
If you are bold and don't mind taking the initiative, making your intentions known is not a bad strategy. Just text them, "It was a fun night, we should totally do it again sometime!" Follow up with a cute emoji of your choice. It is crisp, to the point, and still gives them the opportunity to take the lead in setting up plans for the second date.
4. Boost Their Ego
The thing about compliments is that people give them less and expect them more. It is a great idea to give them a compliment about the thing you best liked about them on your first date. Maybe it was the intelligent and stimulating conversation they brought to the table or just the way they dressed or behaved.
Text them something like, "Last night was amazing! I am a sucker for someone who can keep me interested in a conversation for such a long time. Would absolutely like to do it again."
5. Just Thank Them
Sometimes, it is best to play it simple and thank them for the great time you had with them. Letting them know that you enjoyed yourself will help them lower their guard and open up. It also puts the ball in their court to set up a second date. Shoot them a text like, "It was a great time we had last night. Thank you!"
6. Ask Whether They Got Home Safely
A sneaky way to start a conversation and keep the momentum of the first date going is to ask them whether they reached home safely. It shows that you care about them and would like to meet up again.
You can say something like, "Hey, had lots of fun talking about your funny friends. Just wanted to know whether you reached home safely." This will do the job and get the ball rolling.
7. Turn Up The Flirtation
If you both hit it off, it would be a waste of time to not get the ball rolling before the next time you meet. If you really like them, it would be a fun experiment to just send a flirty text to start a conversation that may lead to some interesting results. Flirting makes it abundantly clear that you are interested in them. Text something like, "So, how are we going to top that date?"
8. Make Sure You Both Are On The Same Page
Sometimes, it's cool to just ask them whether they like you as a person and would like to meet you again. When nothing comes to mind and you are dying to talk to them, just text them, "Hey, I really liked meeting you and would like to do that again. Are you game?" Let the conversation flow from there.
9. Pick Up A Conversation You Left Off On The Date
There are always some topics that are not discussed properly on the date. Maybe they lost their train of thought or the waiter interrupted to take your order. Asking them about the thing that was left off will show them that you like to go into detail and don't like to miss out on anything. This will stimulate a healthy conversation. Text them, "Hey, what were you saying about [topic] before the waiter interrupted you?"
10. Beat Around The Bush To Gauge Interest
You may think the date went just fine but are confused about what the other party thinks about you. You also don't want to risk seeming too eager. You can send a complimentary text to them, something along the lines of, "Hey, I really enjoyed our date last night and wanted to say you looked really handsome."
If the other party responds with something positive about you, it means that they are interested in you as well. You can take then conversation forward without any hesitation.
11. Share A Joke Or Meme
This is the meme generation. People like to share jokes and memes all the time. If you are totally confused about how to start the conversation, the last resort could be sending a joke or meme related to something you both talked about. This will show your humorous side and lighten things up.
Dating in the present technological age is daunting. A simple text can make or break your chemistry with a person. However, the key is to keep things chill on text and let the conversation flow naturally.
​​??
The following two tabs change content below.

Latest posts by Harini Natarajan (see all)

Harini Natarajan
As Chief Editor, Harini sets the tone and editorial direction for StyleCraze to deliver engaging, interesting, and authentic content revolving around women's health, wellness, and beauty. She has over 14 years of experience in content writing and editing for online media. She specializes in the areas of Beauty, Lifestyle, and Health & Wellness and is proficient in Medical Sciences (Biology, Human Anatomy and Physiology, and Biochemistry). Her background in Biomedical Engineering helps her decode and interpret the finer nuances of scientific research for her team. Harini is a certified bibliophile and a closet poet. She also loves dancing and traveling to offbeat destinations.