What To Text After First Date First dates can feel nerve-wracking. They either give you butterflies in your stomach or a knot in your stomach. Imagine meeting someone for a cup of coffee, and it all goes well, but you do not know how to take it any further. Here's an ultimate guide on how to keep conversations flowing and get a second date. Read on for more information.
When To Text After A First Date
After a successful first date, following up with your potential partner seems to be your next step. There is no right time to ask for another good time. But sometimes micro analyzing, second-guessing, or putting the ego in the forefront might hold you back from texting your date.
Do not make them wait for too long because nobody likes waiting. Messaging them after a long week will make them feel that their time and presence are not valued. Text them right after you get home or in a few hours. This might be a perfect call for reconnecting with them.
Texting your date after a good time together might feel a little awkward. You may find it difficult to gather the right words not to appear clingy or desperate. Here are a few follow-up message ideas that will not head your romantic compass down south after your first date.
What To Text After Your First Date
Showing excitement after your first date will convey that you like spending quality time with them and appreciate them taking out time for you. Letting them know about your first date impressions can be the best way to pick up a conversation.
Messages like "Hey! I had a good time, thank you", "Thanks for a great night. I had fun tonight", or " Thanks for today, I haven't had so much fun for a long time" shows that you enjoyed spending time with them.
A simple "thank you" can make your date feel valued and appreciated for their time. It also shows that you find their company interesting. A simple appreciation can pave the way for a good impression and possibly a second date.
Show Eagerness To See Them Again 
Phrases like "Let's catch up sometime soon" or "We should do this again sometime" conveys a subtle nuance that you would love to go on another date with them. You are letting them know that you find them interesting and compatible to hang around with. Structuring your sentences indirectly will not make you sound desperate or clingy.
Suggest A Plan And Timing
Instead of awkwardly asking them out for future dates, you can suggest doing something you both wanted to try. If you both love hiking or wanted to try a unique cuisine, use these conversations to your advantage. Picking up conversations from your date night shows that you are a good listener and care to remember minute details of a discussion.
Checking up if they made it safely back home is a good conversation starter. This projects your care and concern, which is an attractive quality. It might lead to more conversations and eventually build interest for a second date.
You can also ask about their day to know the interesting incidents in their life. While the other person shares their daily anecdotes, sharing your life events will help the conversation move forward.
Talk About Your Date Night
Highlighting a moment that you both enjoyed while being together will gear up your talking phase. Begin your conversation by mentioning the place you met, the food you ate, or anything you found interesting. This will indicate that you enjoyed spending time with them and would love to catch up on a couple of more dates. Such conversations also help you explore their interests and likings.
Indulge In Subtle Flirting 
Being playful, witty, and flirty with your responses can enhance the possibility of a second date. Romantic texts or a flirty remark can make the conversations interesting and smooth. Mutual flirting helps bring further conversations to the table, leading to a second date.
Connecting at a deeper level with your partner is crucial. Apart from asking about their day or showering them with compliments, try to know about their goals, fears, weaknesses, likes, and dislikes. Engagements other than daily life incidents are also important.  When you date a person, show interest to know more about their story.
What The Men Have To Say
According to a few men, texting your date when both seem interested in each other should not count as a hurdle. While for others, waiting and being on convenience sounds like a safer option.
Men prefer establishing a rapport with their significant other. If both the persons share a nice vibe and things fall organically into place, you should text them. Interestingly, many of them also quoted that their fear of losing interest makes them hold back their feelings at a safer distance from people.
Men also show trends of taking things slow-paced without the need to rush when it comes to texting and dating, which is mistaken for low interest.
It might seem exhausting and confusing to figure out how your conversation will flow after the first date. But a strong connection is built with patience, effort, and lots of talking. Hence, invest in your words, and the conversations will indicate your chances of getting to know the person better.
Frequently Asked Questions
Should I text after a first date?
Yes. If you wish to connect with the other person after your first date, texting can be a great way to communicate.
What should I do if someone ghosts me after my first date?
If someone has ghosted you, the best way is to accept and let go.
What are the DON'Ts of texting after a first date?
Try to keep your conversations short, sweet, and concise. Do not indulge in double texting and avoid dry conversations. Also, do not indulge in sexting in the early stages of knowing each other.
What are the green flags for a second date?
There is no break in the conversation, they make gradual efforts to talk to you, and keep themselves in constant touch with you are hints for a second date.
Recommended Articles
The following two tabs change content below.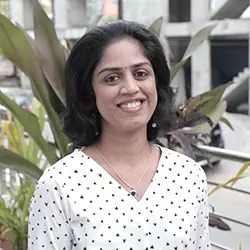 As Chief Editor, Harini sets the tone and editorial direction for StyleCraze to deliver engaging, interesting, and authentic content revolving around women's health, wellness, and beauty. She has over 14 years of experience in content writing and editing for online media. She specializes in the areas of Beauty, Lifestyle, and Health & Wellness and is proficient in Medical Sciences (Biology, Human Anatomy and Physiology, and Biochemistry). Her background in Biomedical Engineering helps her decode and interpret the finer nuances of scientific research for her team. Harini is a certified bibliophile and a closet poet. She also loves dancing and traveling to offbeat destinations.