101 Best Text Messages That Will Make Him Smile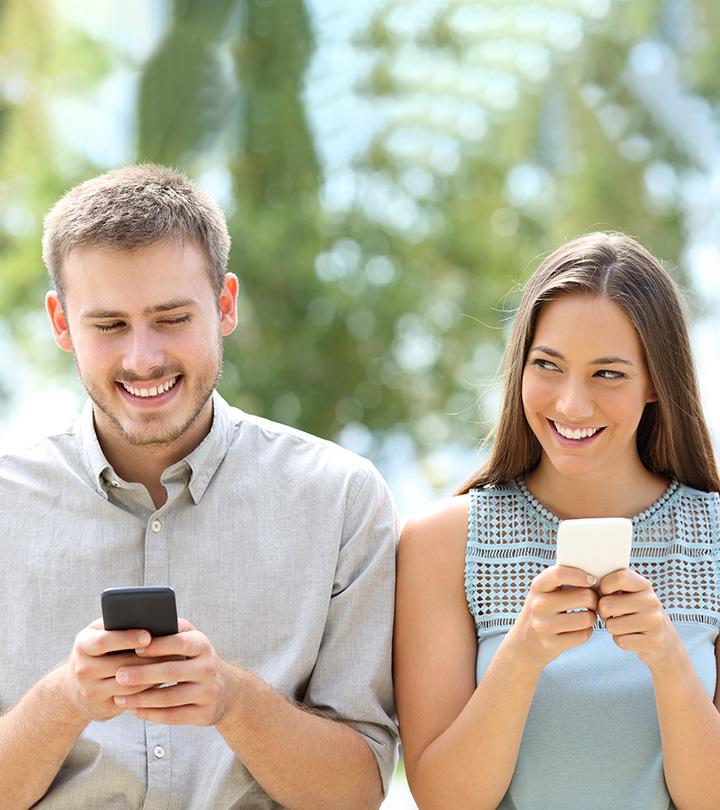 If you want to make your man smile gleefullywhenever he hears a notification on his phone,you are on the right page. Nothing feels better than knowing that you can make him happy with a single text. If you want your guy to blush and miss you in your absence, send him of these cute 101 messages that will make him smile from ear to ear and keep the sparks alive.
101 Best Text Messages That Will Make Him Smile
You make me the happiest girl in the world.
I must have been an angel in my last life to have you with me in this life.
Meeting you was the best thing that ever happened to me.
I love it when you call me.
Thank you for putting up with my tantrums and treating me like a queen.
You are my real-life Superman.
You are the best person I have ever met.
You are hotter than hot chocolate.
I am so crazily in love with you.
"Cause, honey, your soul could never grow old, it's evergreen and, baby, your smile's forever in my mind and memory." Ed Sheeran (Thinking Out Loud)

Text messaging in the 21st century is more crucial than we would care to admit. And it plays a vital role in relationships too. It is a quick and effective way to express your feelings for your partner and make them feel more loved. If you're looking for ways to improve communication in your relationship, check out this course called How To Have The Greatest Relationship Of Your Life. It is an instructional video class designed to help you create a meaningful and sustainable relationship. It will help you find loving ways to communicate with your partner and find true love with each other Check it out here!
You can make me blush with a single glance.
Since the day we met, I just can't get you out of my head.
Sometimes, I feel bad for you that I got a perfect guy like you, and you are stuck with a hopeless lover like me!
Thank you for making me live a fairytale life.
You make me fall in love with you every single day.
Seeing your photos makes me smile like an idiot.
You take my breath away, sweetheart.
You are the treasure of my life.
"Something in the way she moves attracts me like no other lover. Something in the way she woos me." The Beatles (Something)
You are the secret power that keeps me going even through a tiresome day.
Half my selfies are to remind you that your girl is missing you.
Thinking about you also makes my day.
"God gave me you for the ups and downs. God gave me you for the days of doubt." Blake Shelton (God Gave Me You)
The moment I say bye to you, I am thinking about when I can call you next.
All I can imagine is us cuddling together.
You are the closest person to my heart.
I can't wait to be your wife someday.
I think we should workout together. They say a kiss burns 7 calories a minute, want to try?
"Remember those walls I built? Well, baby, they're tumbling down and they didn't even put up a fight, they didn't even make a sound." Beyoncé (Halo)
There is not a single day when I do not think of you.
A small text to remind you that you are loved a lot.
Imagining you holding me in your arms is the best thing to do all day.
You are my best Netflix and chill partner.
"Maybe I don't know that much, but I know this much is true, I was blessed because I was loved by you." Celine Dion (Because You Loved Me)
I had pictured us kissing months before we actually did.
You are either in my dreams or a part of my daydreams.
"Cause all of me loves all of you. Love your curves and all your edges, all your perfect imperfections." John Legend (All Of Me)
All my friends are jealous of how lucky I am to have a person like you in my life.
I feel so protected and safe when you are around.
You are a real-life hero who saves me from every problem.
"Heaven is a place on earth with you." Lana Del Rey (Video Games)
You are one in a million, and I am your crazy minion.
You make me so proud of you.
Forever seems small when it has you in it.
"Baby, you're all that I want when you're lying here in my arms, I'm finding it hard to believe we're in heaven." Bryan Adams (Heaven)
I love you more and most.
After meeting you, I realized, I have found my lobster.
"And when you smile, the whole world stops and stares for a while, 'cause you're amazing, just the way you are." Bruno Mars (Just The Way You Are)
I can't remember any situation when I was not thinking about you and smiling to myself.
Be my Ironman, and I will take care of you like Pepper.
You keep the butterflies in my tummy alive forever.
"When you need some shelter from the rain when you need a healer for your pain, I will be there time and time again." Leona Lewis (Here I Am)
You always dazzle me with everything you do.
You are the light without which I am lost completely.
"I'd never lived before your love, I'd never felt before your touch, and I never needed anyone to make me feel alive, but then again, I wasn't really living." Kelly Clarkson (Before Your Love)
You stole my heart, and now, I am going to steal your last name.
You keep me so happy, I don't remember what life was before you came in my life.
"Look at the stars, look how they shine for you and everything you do like they were all yellow." Coldplay (Yellow)
I keep thinking of ways to make you laugh.
We might not be perfect as individuals, but as a couple, we are perfect.
"Thank you for loving me, for being my eyes when I couldn't see." Bon Jovi (Thank You For Loving Me)
Sometimes, I feel my bed is too huge for me. Want to hop in and share it with me?
You are the peanut butter, and I am the jelly.
"I may not have the softest touch. I may not say the words as such. And though I may not look like much….I'm yours." The Script (I'm Yours)
You have a smile worth dying for.
You made me fall in love with myself.
"You're still the one I run to, the one that I belong to, you're still the one I want for life." Shania Twain (You're Still The One)
No matter how bad my day goes, I know talking to you will make everything right again.
You are so smart! Someday, my kids are going to thank me for finding you.
Just so you know, you are thoroughly missed.
"I'll be better when I'm older. I'll be the greatest fan of your life." Edwin McCain
"And I can't help but stare, because I see truth somewhere in your eyes." Justin Timberlake (Mirrors)
I hope you are real because they say a perfect man does not exist.
"I hope you don't mind that I put down in words how wonderful life is while you're in the world." Elton John (Your Song)
Nobody feels me like the way you do.
I have the best friend and lover in the same person. How lucky could I get?
"I am thinking of you in my sleepless solitude tonight, if it's wrong to love you, then my heart just won't let me be right." Mariah Carey (My All)
I love you more and more each day.
I did not believe in love until I found you.
"And if you want to cry, I am here to dry your eyes, and in no time, you'll be fine." Sade (By Your Side)
I watch scary movies with you just so you would hug me closer when I scream.
You are that part of me that was missing from my life.
There is no end to how much I love and care for you.
You never fail to turn me on.
I could wait my whole life to wake up next to you.
I promise to stand by you like a rock and keep you happy and strong forever.
I didn't believe in love at first sight. But I fall in love with you all over again, every single day.
"All your insecurities, all the dirty laundry, Never made me blink one time." Katy Perry (Unconditionally)
You are my happily ever after.
There are no limits to how much I could do to keep you happy forever.
You will always top my search list, no matter what.
I might not always be by your side, but I will always be on top or under you!
I hope I get to be with you in every life.
"And when you're needing your space To do some navigating, I'll be here patiently waiting to see what you find." Jason Mraz (I Won't Give Up)
The only thing I want to change about you is your current location. I want it to be right next to me.
You are the person I am addicted to.
I will never get tired of loving you to the moon and back.
These are the cutest 101 messages to send to the love of your life and make him feel special and loved. Watch him smile and let your love bloom into a long-term relationship – forever and always. Happy texting!
The following two tabs change content below.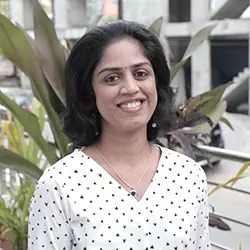 Harini Natarajan
As Chief Editor, Harini sets the tone and editorial direction for StyleCraze to deliver engaging, interesting, and authentic content revolving around women's health, wellness, and beauty. She has over 14 years of experience in content writing and editing for online media. She specializes in the areas of Beauty, Lifestyle, and Health & Wellness and is proficient in Medical Sciences (Biology, Human Anatomy and Physiology, and Biochemistry). Her background in Biomedical Engineering helps her decode and interpret the finer nuances of scientific research for her team. Harini is a certified bibliophile and a closet poet. She also loves dancing and traveling to offbeat destinations.