Top 10 Foods That Help Prevent Hair Fall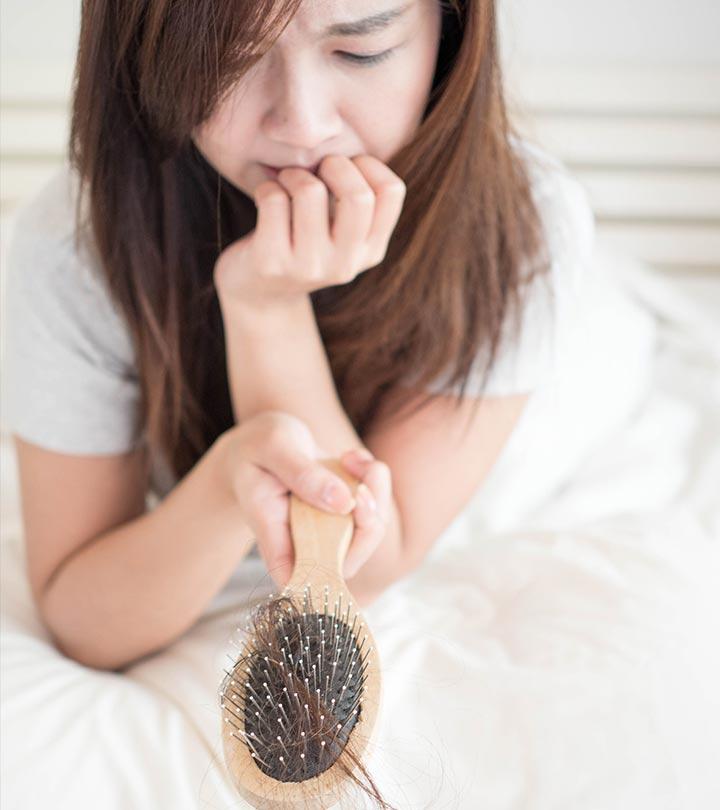 Are you going through hair fall even after following a strict hair care regimen? Welcome to the club, because many of us have the same issue. It is a common misconception to think that simply oiling, shampooing, and conditioning your hair regularly will make it strong and healthy. Doing that is necessary, but along with that, there is another significant aspect that plays a crucial role in hair health – a proper diet. You need to follow a well-balanced diet consisting of foods that contain nutrients that improve hair texture and restrict hair loss. Doing that will work like magic and add shine to your hair that no salon or hairdresser can recreate. So, it's time you restructure your diet with foods that enhance hair health, which is what we have right below – a list of the best foods for hair loss recovery. Take a look.
Foods That Help Prevent Hair Loss
1. Green Leafy Vegetables
Green leafy vegetables, such as spinach, turnip greens, Swiss chard, and lettuce, contain iron that is essential for the hair cells to stay active and healthy. Iron deficiency causes hair loss as the required amount of nutrients is not transported to the hair roots. This makes them weak and easily prone to breakage.
Kale contains vitamins A and C that are good for the scalp. They also are natural hair conditioners. Even turnip greens and Swiss chard contain vitamins A and C.
The best way to consume green leafy vegetables is to make a salad or add them to lentils. A healthier option is to boil them and eat or juice them.
[ Read: 5 Essential Hair Fall Treatments ]
2. Carrots
Carrots are rich in beta-carotene, which is an essential nutrient in foods to prevent hair loss. They also contain high levels of vitamin A that improves the health of the scalp and hair follicles.
Carrots are filled with other nutrients and minerals such as vitamins K, C, B6, B1, B3, B2, fiber, potassium, and phosphorus that are crucial for maintaining strong and healthy hair.
Drink carrot juice every day to see a drastic reduction in hair fall. You can also eat carrots raw, add them to a salad or make soup or curry with them.
3. Sweet Potatoes
Sweet potatoes contain copper, iron, and protein that promote hair growth and maintain scalp health. They are also rich in beta-carotene that aids cell growth prevents hair thinning, and improves dull hair.
Sweet potatoes contain potassium and magnesium that are calming to the senses and act as stress busters. This property can be beneficial as stress often causes hair loss.
You can eat sweet potatoes in various ways. The best way to consume them is boiled. You can also bake them or make a curry with them.
4. Walnuts
Walnuts are known as "hair food" because they contain omega-3 fatty acids – nutrients essential for healthy and luscious hair.
Walnuts also contain zinc, iron, selenium, and vitamins B1, B6 and B9 – all of which stimulate hair growth and effectively reduce hair fall. They also contain biotin, vitamin E, protein, and magnesium that strengthen the hair follicles and maintain scalp health.
You can either eat walnuts raw or soak them in water overnight and have them. They make an excellent addition to salads and desserts.
[ Read: 20 Amazing Benefits Of Walnuts (Akhrot) For Skin, Hair, And Health ]
5. Lentils
Lentils like split pigeon peas, red lentils, peas, yellow lentils, chickpeas, and kidney beans are rich in folic acid, phosphorus, and fiber. These nutrients increase the supply of oxygen to the scalp, thereby stimulating hair growth.
The protein in lentils helps build cells vital for hair growth. It nourishes the scalp and hair follicles and enhances their health.
There are a million ways to consume lentils. The most famous of them is using them to cook dal, which also doubles up as comfort food. Just soak lentils in water and boil them with spices to whip up delicious dal that works great for hair.
6. Cauliflower
Cauliflower contains vitamins A, E, C, and K, sodium, potassium, calcium, manganese, zinc, fats, niacin, copper, and iron – all of which reduce hair fall.
The nutrients in cauliflower promote healing and help the body quickly recover from damage. This also rejuvenates your hair.
There are various ways to consume cauliflower. The best way is to boil the veggie, sprinkle some salt, and savor it. Or you can mash it, add spices, and have it as a side dish with rice.
[ Read: 11 Effective Home Remedies And Tips To Control Hair Fall ]
7. Oranges
Oranges are rich in vitamin C that boosts hair growth. They also contain antioxidants, flavonoids, beta-carotene, magnesium, and fiber that work wonders to improve hair health.
Oranges help treat dandruff, which can otherwise lead to hair fall. They also improve hair texture.
It is best to consume oranges fresh and raw. The next best option is to juice them and drink it immediately. You can also add them to a fruit salad and have a hearty snack.
8. Almonds
Almonds are rich in magnesium, which makes it one of the top foods to prevent hair loss and also help reduce hair fall. Consuming almonds also nourishes the scalp.
Magnesium also plays a vital role in strengthening the hair strands and preventing breakage.
Take 4-5 almonds and soak them in water for a few hours. Peel the upper layer and consume them. You can also chop them and sprinkle over a salad.
[ Read: 9 Benefits Of Almond Oil ]
9. Guava
Guava is a rich source of vitamins A and C as well as minerals like copper, manganese, and magnesium. It is an excellent source of nutrients that help improve hair health.
Guava contains more vitamin C than oranges and more potassium than bananas. This powerful combination of the two nutrients can transform your hair completely, for the better.
You can simply chop a washed guava and savor it with a pinch of salt. If you are on the go, make some guava juice and take it along to sip through the day.
10. Flaxseeds
Flaxseeds are a rich source of omega-3 fatty acids that nourish the hair and prevent the scalp from becoming dry and scaly. The acids also lessen hair breakage and improve hair elasticity.
Flaxseeds have anti-inflammatory properties that protect the hair follicles from severe damage, consequently preventing severe hair loss conditions.
Soak and grind flaxseeds and add them to juices, salads or desserts. Or just sprinkle them on smoothies or peanut butter.
Those are some foods to prevent hair loss. But you can fight hair loss in other ways too.
[ Read: How To Stop And Reduce Hair Fall ]
Tips To Avoid Hair Loss
Handle your hair gently. Don't pull it too hard.
Keep hairstyling with hot tools to a minimum and make sure you use a protective serum before styling.
Never comb wet hair.
Do not rub wet hair with a cloth or towel. Just dab it with a cloth and let it dry naturally.
Use hair products that suit your hair type.
Shampoo no more than 2-3 times a week because your scalp needs time to regain its natural oils.
Life is more beautiful with healthy hair, isn't it? It feels great to run your fingers through it. Attaining and maintaining such luscious hair is a task, and you must take it up because it is worth it. Plan a diet with the foods mentioned above, and you are good to go.
Have more questions?
Expert's Answers For Readers' Questions
How long does it take for a well-balanced diet to show good results on the hair?
If you follow a well-balanced diet strictly, you can see results within a week. Your hair starts looking and feeling better.
In what quantities should I consume food that is good for the hair?
Consult with a nutritionist and plan a diet accordingly to combat hair loss efficiently.
Recommended Articles:
The following two tabs change content below.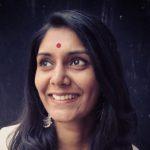 Latest posts by Ramya Achanta (see all)