The Abs Diet – Everything You Need to Know!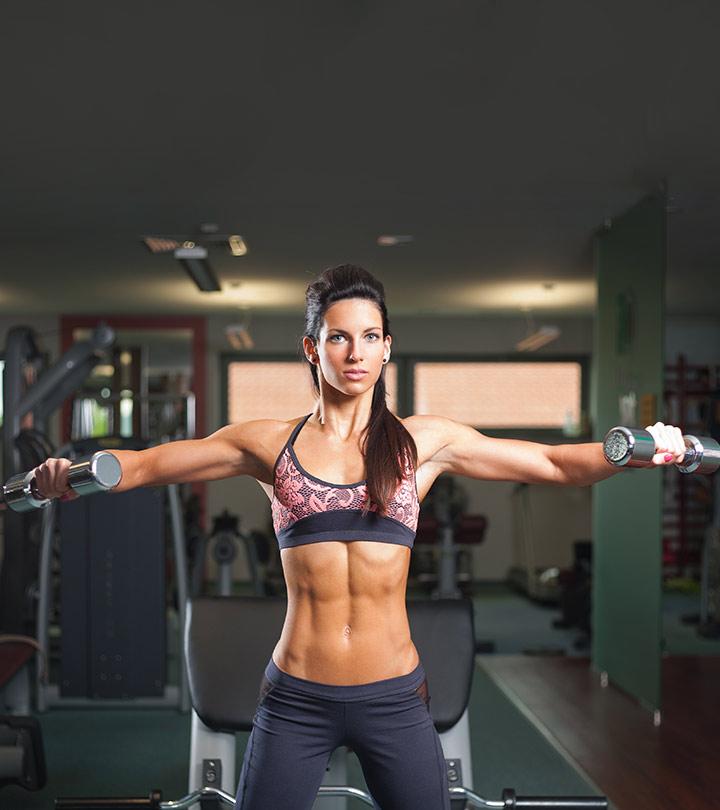 A young Hollywood celebrity once famously said, "That awkward moment, when you're walking through the metal detector and your abs of steel set it off."
A long-lost dream, isn't it? Washboard abs are the stuff dreams are made of. Closer home, celebs like Hrithik Roshan and Salman Khan are famous for their six pack abs. From the recent lot, Varun Dhawan and Siddharth Malhotra set the screen scorching with their rock hard pecs.
If you too want great abs, then it's time to stop dreaming and start exercising and practicing good eating habits. Let's look at how we can flaunt great abs while following a sensible and practical diet. These tips will help you get fit within six weeks.
What is the Genesis of Abs Diet?
A protruding stomach is not just an eyesore but also a symbol of future health problems. Aiming at a flat belly and perfect fitness, David Zinczenko, editor in chief of Men's Health magazine has written a book called "The Abs Diet" addressing the needs of men. He claims that one can lose around 12 pounds of belly fat in 2 weeks and flaunt six packs in six weeks flat.
Rather than calorie counting, this diet emphasizes on protein intake with every meal and snacks, in order to spur lean muscle growth which in turn hastens fat burning. For several years, athletes, fitness models and bodybuilders have been following similar dietary patterns i.e. eating 5-6 times a day, eating lean proteins and unrefined carbs and working out to build muscles.
[Read: 1200 calorie indian diet ]
How does the Abs Diet work?
The Abs diet consists of a 7 day meal plan which lasts for 6 weeks. Calorie counting is excluded.
The dieters are required to eat 6 times a day.
It is recommended to exchange larger meals with snacks so that they can have a snack every 2 hours before lunch and 2 hours before and after dinner.
The logic behind eating 6 times a day is that it will keep the energy levels high and inculcate a feeling of fullness.
You get a 'cheat meal' once a week where you can eat anything you want. However it is advisable to avoid fatty meals, processed/refined carbs and high-sugar foods.
The Abs diet focuses on the consumption of 12 nutrient-packed foods known as power foods which provide all the vitamins, minerals and fiber to trigger lean muscle building and enable the body to burn fat. Refined carbs, saturated and trans-fat and high fructose corn syrup are not permitted.
List of Top 12 Power Foods:
The Power 12 Foods
1
Almonds and Other Nuts eaten with skins intact.
2
Beans and Other Legumes
3
Spinach and Other Green Vegetables
4
Dairy: Fat-free or low-fat milk, yogurt, cheese and cottage cheese
5
Instant Oatmeal: Unsweetened, unflavoured
6
Eggs
7
Turkey and other lean meats, lean steak, chicken, fish
8
Peanut Butter – All-natural, sugar-free.
9
Olive Oil
10
Whole-Grain Breads and Cereals
11
Extra-Protein (Whey) Powder
12
Raspberries and Other Berries
[ Read: American Diabetes Association Diet ]
Since the Abs diet discourages calorie counting, it provides the body with all vital nutrients like protein, calcium, fiber and healthy fats in the right content.
| Nutrient | Nutrient Content |
| --- | --- |
| Fats | 27 % calories |
| Protein | 10%-35 % calories |
| Carbohydrates | 47% calories |
| Salt | 2200 mg |
| Fiber | 32 grams |
| Potassium | 2398 mg |
| Calcium | 1522 mg |
| Vitamin B-12 | 5 mcg |
| Vitamin D | 20 mcg |
Importance of Regular Execise:
Regular exercise is no less important than nutrition. Therefore, in order to reap maximum benefits, the diet should be supplemented with 3 strength training workouts and 2 abs workouts per week.
Cardiovascular exercises are a good option.
Lighter activities like walking between strength training days and warm up activities like jogging, pedaling a stationary bike, rope jumping etc, are also recommended before intense workouts. This ensures that the muscles can get time to recover and repair themselves.
One day a week, exercise can be done away with.
[ Read: HCG Hormone Diet ]
The Abs Diet Power Foods:
The 7 day meal plan is based on 12 'power foods' along with recipes which fulfill the nutrient requirements of the body. Given below are some of the power foods that are vital in an abs diet.
1. Almonds:
These versatile nuts are rich in protein, fiber, and vitamin E, a powerful antioxidant. They contain magnesium, a mineral which helps the body in producing energy, building and maintaining muscle tissue and regulation of blood sugar. The best thing about almonds is their ability to block calories as their cell walls help in fat absorption.
2. Soy:
These versatile beans are an excellent source of protein, fiber and antioxidants. Dry roasted soybeans can be used as snacks and a spoonful of tofu can be added to your morning smoothie. Liquid soy is also a healthy option for meals.
3. Berries:
These fruits are high in antioxidants and fiber. Antioxidants not only provide protection against chronic diseases like cancer, but also help in improving blood flow thus facilitating efficient contraction of muscles. Fiber, on the other hand, traps food particles and sends them out of your system before they are fully digested. Experts recommend at least half a cup of berries (raspberries, blueberries, strawberries etc.) which is equivalent to about 30 calories.
4. Apples:
Apples play an important role in a weight loss programme. A large apple contains 5 grams of fiber and is nearly 85 percent water, thus providing a feeling of fullness. Apples contain a compound called quercetin, which is said to help fight certain cancers, reduce cholesterol damage and promote healthy lungs.
5. Leafy Green Vegetables:
Most of the leafy greens vegetables are good source of calcium, which is required for muscle contraction, thus supplementing your workout. The carotenoids present in these vegetables prevent cancer and the low calorie count definitely helps in fat burning.
A cup of spinach has around 40 calories while a cup of broccoli has 55 calories, which satisfies 20 percent of the fiber requirement for the day. Three servings of leafy greens such as spinach, broccoli and arugula are recommended in a day. These can be effectively used in soups, salads, pastas, stir fries and sandwiches.
6. Yoghurt:
The calcium in yogurt facilitates more weight loss around the middle section of your body. The probiotic bacteria in yoghurt keeps your digestive system healthy, thereby reducing the incidence of gas, bloating and constipation, thus contributing to a flat abdomen. One to three cups of low fat or unsweetened yoghurt in a day is advisable.
7. Vegetable Soup:
Research has proven that eating vegetables in the form of broth-based, low-calorie and low-sodium soups everyday produces better results in terms of weight loss than consuming the same amount of calories in snack food. Therefore, at least one cup of low-fat cream- based vegetable soup is recommended every day.
8. Salmon:
Seafood, particularly fatty fish like salmon, tuna and mackerel are great sources of omega-3 fatty acids and abs friendly proteins. The healthy fat promoted fat burning by making the metabolic process more efficient. In addition to this, the seafood slows down digestion and prevents cravings. Two 4-ounce servings of salmon are suitable for the daily diet.
9. Quinoa:
This nutty flavored crunchy yet chewy whole grain contains about 5 grams of fiber and 11 grams of protein per half cup. It can be cooked like any other grain and at least a half cup serving per day would be sufficient.
10. Eggs:
Eggs are excellent sources of protein and fat.Hence they contribute to the feeling of fullness when taken for breakfast. Eggs form an important part of the diet due to the balance in essential amino acids which are used by the body in the manufacturing muscle fibers to brain chemicals. An egg a day is recommended for those who do not have high blood cholesterol as one egg contains around 213 milligrams of cholesterol.
[ Read: GM Diet Plan ]
Benefits of Abs Diet:
Including more fruits, vegetables and whole grains and restricting the consumption of saturated and trans-fat, abs diet is considered a heart-healthy diet. Thus, it keeps a check on cholesterol, blood pressure and heart disease.
Some of the power foods included in the abs diet provides protection against diabetes. Excess weight poses a risk of type 2 diabetes. Since the abs diet helps in losing weight, encourages physical activity and places emphasis on right eating, it indirectly contributes towards prevention of this disease.
No serious risks or side effects are associated with this diet. But those having health problems should consult with their physician to ensure whether the diet is suitable for them.
Follow these secrets and get perfect Abs in no time. Do share your views with us in the comments section below Stay fit, Stay healthy!
The following two tabs change content below.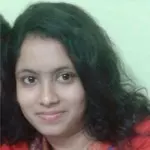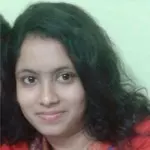 Saba
Hi, nothing turns me as much as health and fitness does. I believe that the ingredients you find in your pantry are the best medicine that you can get. I mostly like writing based on my experiences though I am not an expert related to any area. I like to give the best of the ideas. I am a pet lover too.