Microcurrent Facial: Benefits, Tips, And More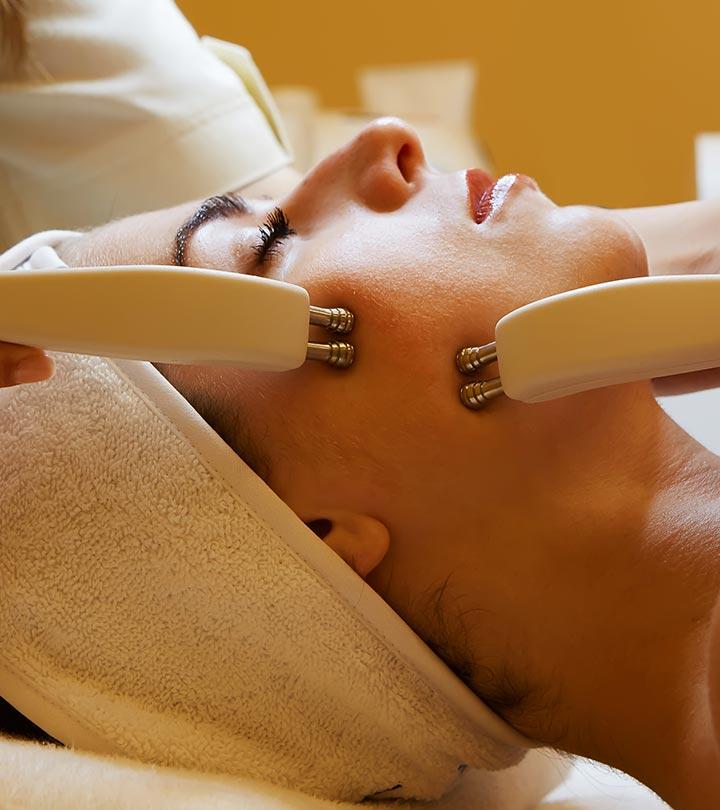 Have those fine lines, wrinkles, and little creases started making their way onto your face? Well, before you go in for expensive surgical enhancements or start aggressively slathering on those anti-aging creams, you can consider getting a microcurrent facial.
Microcurrent facials promise an instant facelift and are a celebrity-favorite today. Unlike plastic surgery, this treatment is non-invasive and requires minimal downtime. So, if you are looking for a more permanent way to enhance your appearance, we are here to tell you more about this beauty treatment. Find out all about what microcurrent facial is, how it works, its benefits, and if it is safe. Keep scrolling!
What Are Microcurrent Facials?
Much like the name suggests, a microcurrent facial is a skin therapy that uses low-voltage electrical current to promote skin rejuvenation. This treatment is said to be great for people with saggy skin, freckles, fine lines, age spots, and crow's feet.
Years of gravity, facial expressions, and a lifetime of sun exposure can cause your skin to lose its elasticity and look saggy and crinkled. Microcurrent treatment can help in cell regeneration and promote younger-looking skin.
Are you curious to find out more about how microcurrent therapy can benefit you? Keep reading!
The Key Benefits Of Microcurrent Facials
Microcurrent facials are claimed to offer a variety of benefits to anyone who desires to achieve a more youthful appearance. The mechanisms that these facials improve include:
Reduced fine lines, wrinkles, and crow's feet through muscle re-education (1)
Increased blood circulation and lymphatic drainage (2)
Reduced muscle tension(3)
These mechanisms are claimed to lead to the following skin benefits:
Increased collagen and elastin production
Smoother complexion
Brighter skin
Decreased puffiness
Improved facial contour
Though anecdotal evidence suggests that microcurrent facial offers all these benefits, there is not enough scientific evidence to prove the same.
Wondering how this instant microcurrent facelift works? Find out in the next section!
How Do Microcurrent Treatments Work?
As unlikely as it may seem to you, your body has an electrical current running through it. This bioelectricity helps you perceive pain and drives functions such as glandular secretions, muscle contraction and movement, and healing and regeneration.
As you age, however, the bioelectric mechanisms of your body slow down and become inconsistent. Thus, your skin cells may be unable to conduct impulses to regulate tissue and organ functions as efficiently. This can make your skin congested and may trigger wrinkles, spotting, and other signs of aging.
Microcurrent therapy uses tiny electrical impulses that mimic the body's own electrical signals. These electrical impulses help to stimulate adenosine triphosphate (ATP) production.
Increased ATP levels, in turn, enhance cellular metabolism, promote detoxification and protein synthesis, and help in reconstituting collagen and elastin. You will, therefore, begin to see visible improvements in your skin.
Although microcurrent facials can reduce the appearance of fine lines and wrinkles, you may still be wary of trying out this treatment. Find out how safe these treatments really are below.
Are Microcurrent Facials Safe?
Yes! Microcurrent facials are perfectly safe and effective. As a matter of fact, this treatment has been around for decades.
Microcurrent therapy was originally developed to treat patients with facial paralysis due to Bell's palsy or stroke (4). This treatment has since been adapted to treat a wide range of conditions, including bone fractures, injuries, and inflammation (5), (6). It is also used in other aesthetic and reconstructive treatments.
While it does not cause any pain or discomfort for most people, the following groups of people should avoid microcurrent facials:
Patients with metal implants or pacemakers.
Pregnant and breastfeeding women.
People with acne, skin sensitivities, or any allergies must consult a doctor or aesthetician before starting this treatment.
But, is the microcurrent facial perfect for you? If you are still confused, read the next section to find out.
Who Should Try Microcurrent Facials?
Anyone willing to try a more natural approach to improve their skin and look younger can benefit from microcurrent therapy. Usually, more mature people who have started noticing the signs of aging, like fine lines and wrinkles, go for this treatment.
However, this treatment extends benefits to younger patients, too. It is a great option if you are dealing with dull or tired-looking skin because of too many nights out, a poor diet, or even if you simply desire to get that elusive glow.
But, before you head in for this facial treatment, here are a few things you should know.
Preparing For Your Microcurrent Facial: Things You Should Know
To make the most of your microcurrent therapy, ensure that you do the following before you go in for your session:
Drink at least 16 ounces of water before every session. Keeping your skin well-hydrated is important to achieve optimal results from the therapy.
If you smoke, consider quitting. Nicotine and other chemicals found in cigarettes make you age faster. This will defeat any beneficial effects that the treatment has on your skin.
Avoid using aggressive scrubs and self-tanning creams, sprays, or lotions at least a week before the microcurrent treatment as they make the skin more sensitive.
Ensure that you wear sunscreen every day. Sun damage can break down the collagen and elastin in your skin. Therefore, the American Academy of Dermatology (AAD) recommends using sunscreen with an SPF of at least 30 (7).
If you have allergies, skin conditions, or other medical issues, consult your physician before you start the treatment.
If you use retinol, it is recommended that you avoid it on the day before and day of the treatment as it can irritate the skin.
Find out what you can expect during a microcurrent face treatment in the next section.
What Can You Expect During A Microcurrent Facial?
A microcurrent facial done by a professional is likely to start out like any other regular facial. The esthetician will clean your skin first to remove any oil, dirt, or impurities from the surface. A gentle cleanser may also be used to exfoliate the skin.
After your skin has been adequately moisturized and prepped, low-voltage electrical currents will be delivered to your skin using two metal prongs. As the prongs are used to massage your face, you may experience a slight tingling sensation. This should not, however, cause you any pain or discomfort.
If you want to find out how the microcurrent facial is done in more detail, continue reading below.
How Is A Microcurrent Facial Done?
A microcurrent facial is like a face workout, except it uses low-dose electrical stimulation to tighten and rejuvenate the skin. Here are the basic steps involved in a microcurrent facial:
The facial may begin with a few routine questions like how much water you drink or what drugs and supplements you take. This information is important to determine if any factors may interfere with the facial treatment.
After this initial consultation, the esthetician will wrap your hair with a headband or towel and proceed to cleanse your face using cotton pads or sponges.
Once your face has been cleansed, exfoliated, and moisturized, a quick skin analysis may be done to determine your problem areas. During this skin analysis, your esthetician may look at your skin under a bright light to determine spots, facial sagging, fine lines, or wrinkles.
The esthetician will then apply a water-based connective gel to your face.
Using two handheld microcurrent wands, they will administer low doses of electrical currents to the skin.
Your esthetician may target specific problem areas by massaging them multiple times to enhance your facial contours and natural curvatures.
If you cannot schedule a professional microcurrent facial, you can do it yourself too. Find out how to do a DIY microcurrent facial at home below.
How To Do A Microcurrent Facial At Home
You can do microcurrent facials at home with the help of portable microcurrent facial machines. To do a DIY microcurrent facial at home, follow these simple steps:
Start by cleansing your face thoroughly.
Apply a small amount of a water-based conductive gel. A smooth, even coat of the gel is essential before you start the treatment.
Place the metal probes on your face and turn on the machine. You can adjust the intensity level of the microcurrents on your device.
Gently guide the microcurrent machine along the contours of your face, moving up from the jawline to the other areas of your face.
It is generally recommended that you use at-home microcurrent tools for only about 5-6 minutes per day. But, if you are wondering whether at-home microcurrent facials work just as well as professional microcurrent therapy, you can learn about the differences below.
At-Home Microcurrent Facials Vs. In-Salon Microcurrent Treatments
While you can try doing a microcurrent facial at home, a professional esthetician will always do a better job due to their experience and expertise.
Most at-home microcurrent devices also administer much lower doses of electrical currents in comparison to professional or in-salon microcurrent machines. It will, therefore, take you longer to see any visible results and achieve a more even-toned skin.
That said, here's what you can do after your microcurrent treatment to get the best results.
What Can You Do Post-Treatment To Get The Best Results?
In order to see effective results, you can:
Continue to keep yourself well-hydrated post your microcurrent therapy
Remember to wear sunblock when you step outside
Ditch cigarettes completely.
Limit your alcohol, sugar, and sodium intake.
Continue to do maintenance sessions every 4-8 weeks.
Now, let's answer the most important question.
How Long Does It Take To See Results From Microcurrent Facials?
Different people respond to this facial therapy differently. While immediate results may not be apparent for some people, a noticeable change may be visible soon after the very first session for others.
But for sustained and long-lasting results, a series of at least 10-15 sessions is recommended during the first 6 weeks of the course of the treatment. This also needs to be followed up by regular maintenance sessions once or twice a month.
Next, find out if there are any side effects to microcurrent facials.
Are There Any Side Effects Associated With Microcurrent Treatments?
Microcurrent therapy has a long history of being very safe. You may experience some skin redness after the treatment, but this is usually harmless. Some people also reported feeling a little fatigued or drowsy for some time after the treatment. But, no lasting adverse reactions have been reported until now.
To Conclude
Microcurrent facials are a great way to get a well-sculpted face naturally. The only downside to this treatment is that it probably takes some perseverance. If you want to see long-lasting results, you have to follow a regular maintenance schedule. But all in all, it is a worthwhile investment, especially for people who are starting to develop the signs of aging.
Expert's Answers for Readers Questions
What are some of the best at-home microcurrent facial devices?
According to reviews, some of the best at-home microcurrent facial devices include the Nuface Microcurrent Device, Yeamon Microcurrent Facial Massager, Touch Beauty Microcurrent Massager, Lemique Face Massager, and the Show Young Mini Microcurrent Facial Massager.
How long does a microcurrent facial take?
A professional microcurrent facial may take anywhere between 60 to 90 minutes.
Is the 5-minute microcurrent facial better than botox?
Yes, microcurrent facials are a natural alternative to botox. They are also non-invasive, more comfortable, and less bruising to the skin.
How is microcurrent treatment different from micro infusion?
Microcurrent therapy uses low-voltage electricity to stimulate the facial muscles, and microinfusion treatment involves injecting skin care ingredients into the superficial layer of the skin to improve its appearance.
Recommended Articles
7 Sources
The following two tabs change content below.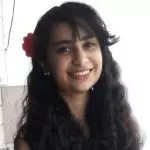 Latest posts by Arshiya Syeda (see all)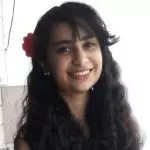 Arshiya Syeda
Arshiya Syeda is an editor and certified counselor. Ever the lover of the written word, she served on the editorial boards of her school and college newsletters. Writing articles on hairstyles, hair care, and nutrition helped her combine her love for reading, writing, and research. As an editor, she helps her team members deliver polished and meticulously researched content. Arshiya is fluent in English, Urdu, and Hindi and aims to become a multilinguist by learning German and teaching herself American Sign Language (ASL).