15 Best Body Washes For Acne – Our Top Picks for 2020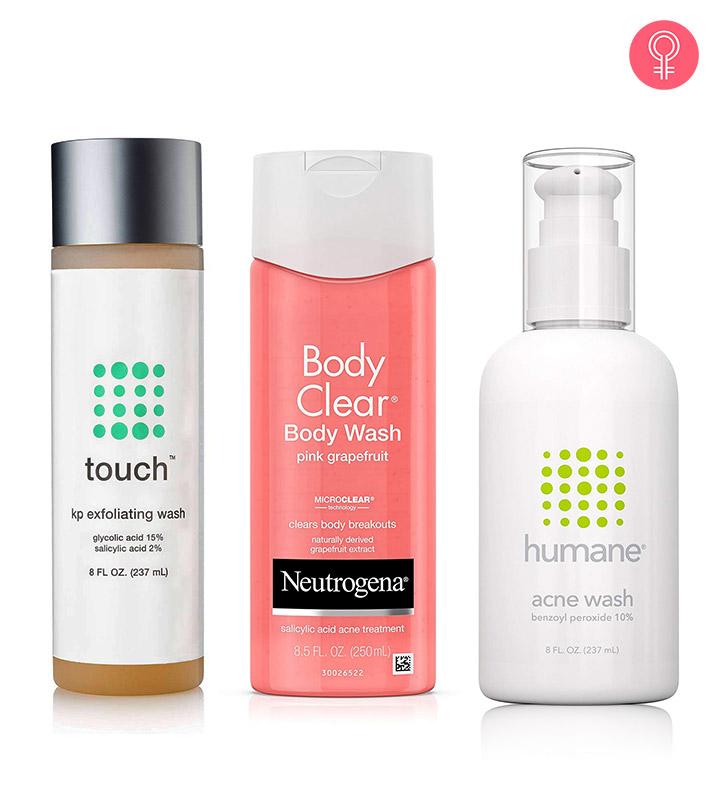 Acne is not limited just to your face. Whether it is a cluster of whiteheads on your chest and back during the humid summer months or the occasional zits at the point where sweat and oil accumulate right under your favorite bodycon dress – the struggle with body acne is pretty real.
"How can I get rid of these?" If that's what you are thinking right now, here's a list of body washes to help you deal with body acne. Scroll down.
Note: Not all body acne respond to products in the same way. Some may go away with salicylic acid, and some may need tea tree oil-based products. Find out which ingredient is working for you and then buy a product.
15 Top Rated Body Washes For Acne You Must Try
Product Claims
This is a very effective and gentle body wash. It contains salicylic acid that can clear acne with regular use. It prevents breakouts on your chest, shoulders, back, and other body parts without irritating your skin. It gives a foamy lather and does not clog your pores.
Pros
Contains salicylic acid (2%)
No artificial fragrance
No artificial dyes
Doesn't contain harmful chemicals
Non-drying formula
Doesn't irritate your skin
Cons
None
Product Claims
This body wash is a medicinal grade and contains just a few basic ingredients for clearing acne. And that's why it is best for those who have highly sensitive skin. Your skin will not develop any adverse reactions to this product. It is a very potent formula that helps clear acne without giving you new ones.
Pros
Contains medical grade Benzoyl Peroxide (10%)
No harsh chemicals
No artificial fragrance
No alcohol
No glycerine
Cruelty-free
No parabens
Reduces acne spots
Cons
None
Product Claims
This body wash contains 2% salicylic acid that exfoliates your skin and cleanse the pores. It foams well and clears all the dirt from your skin. It works pretty effectively in clearing acne and has a pleasant fragrance.
Pros
Contains Salicylic Acid
Contains botanical extracts
Clears acne
Dermatologically tested
No glycerine
Cruelty-free
No artificial colors
No artificial fragrance
Cons
None
Product Claims
This is an extremely gentle body wash that contains salicylic acid. It helps in preventing blackheads, whiteheads, and acne breakouts. It clears all impurities and dead skin cells to reveal soft and glowing skin. It doesn't make your skin feel tight after a shower.
Pros
Developed by dermatologists
Clears blemishes
Gentle on your skin
Contains gentle beads for exfoliation
Non-drying formula
Reduce acne blemishes
Formulated by doctors
Suitable for all skin types
Cons
None
Product Claims
This is a formula containing 15% glycolic acid and 2% salicylic acid. These are proven exfoliants that clear your skin. It smoothens acne and rough bumps on your skin, improves your skin texture, and evens out your skin tone. It is perfect for treating keratosis pilaris (a skin condition that causes small bumps ).
Pros
pH balanced
Clinically proven
Sulfate-free
Alcohol-free
Phthalate-free
Contains Vitamin E
No parabens
No dyes
Cons
None
Product Claims
This body wash is good for those with combination and oily skin types. This is also a salicylic acid-based body wash. It clears breakouts, dirt, and oil without drying out your skin. It is formulated with a skin-balancing technology and suits all skin types.
Pros
Medicated
Leaves no residue
Contains Vitamin E and aloe vera
Soap-free
Dye and alcohol-free
Oil-free formula
Cons
None
Product Claims
This is among the most popular body washes for treating acne. It contains glycolic acid and salicylic acid that keep your skin pores clean. It kills acne-causing bacteria and is best for back acne.
Pros
Contains salicylic acid
Does not overdry your skin
Contains exfoliating beads (biodegradable)
No PEG and alcohol
No artificial fragrance
No artificial color
Cons
None
Product Claims
This pure castile soap contains pure tea tree oil, which is known for its acne-clearing property. This body wash hydrates your skin. It contains organic extracts that nourish your skin and keep it healthy. And it's environment-friendly too.
Pros
Biodegradable product
Medicinal grade
Fair trade ingredients
Certified organic
100% vegan
Cruelty-free
Recyclable packaging
Cons
None
Product Claims
This body wash is developed by doctors and is trusted by those who are looking for gentle care for their skin. It is a coconut-based cleanser. It contains medical-grade moisturizers, citrus extracts, and sea salt. It does not clog your pores and is suitable for those who have skin issues. Although it is not marketed as an acne-clearing product, it is an excellent exfoliant for skin.
Pros
Plant-derived
Non-toxic
Sulfate-free
Cruelty-free (approved by PETA)
Hypoallergenic
Gluten-freeBiodegradable
Cons
None
Product Claims
This product is best for hormonal acne. If you experience breakouts when you are stressed or menstruating, go for this body wash. It contains salicylic acid that penetrates deep into your skin pores. It exfoliates your skin and makes it smoother.
Pros
Great for sensitive skin
Contains hyaluronic acid
Non-comedogenic
Fragrance-free
Paraben-free
Developed by dermatologists
Cons
None
Product Claims
This is a natural detox for your skin. Tea tree oil has anti-inflammatory and antibacterial properties that keep your skin free of acne. It reduces inflammation and smoothens your skin with regular use. It has an antifungal formula that helps in controlling other skin issues such as athlete's foot, jock itch, and ringworm.
Pros
Antifungal formula
Extremely effective
Suitable for all age groups
Gives soft and smooth skin
Cons
None
Product Claims
This body wash contains activated charcoal, which is considered a potent cleanser. It not only exfoliates your skin gently but also clears dirt and grime from all pores of your body. This is especially helpful in controlling back, shoulder, and chest acne.
Pros
Contains white lava volcanic materialsNon-drying formula
Hypoallergenic
100% cruelty-free
Suitable for all skin types (even sensitive skin)
Cons
None
Product Claims
This is a benzoyl peroxide-based product. So, if your skin responds well to benzoyl peroxide, this is the body wash for you. It is specially designed to treat acne, and it works effectively on back and body acne. It kills acne-causing bacteria and prevents further breakouts.
Pros
Contains 10% benzoyl peroxide
Cruelty-free
Non-foaming
No SLS, parabens, and fragrance
Cons
• Not for sensitive skin
Product Claims
This is one of the most popular benzoyl peroxide body washes. It contains 4% benzoyl peroxide that helps in killing acne-causing bacteria and reducing inflammation.
Pros
Reduces acne and blemishes
pH balanced
Contains emollients and humectants
Cons
• Contains parabens
Product Claims
This body soap exfoliates your skin gently and smoothens the irritated areas. The active ingredients of this body soap include ginseng, papaya, and grapefruit extracts. It is very effective in clearing back acne, and you can see a difference just after a few days of using it.
Pros
Contains natural extracts
Does not leave a soapy residue behind
Contains fruit extracts
Cons
• Contains SLS
[ Also Read – Roop Mantra Neem Body Wash Review ]
Fighting body acne is tough. But all these body washes for acne are designed to make your skin smooth and say goodbye to body acne. You have to find out which one works best for you. Results often vary depending on the type of acne and skin. So, pick your product and say peace out to acne!
And, of course, don't forget to share your thoughts about the products and your questions
The following two tabs change content below.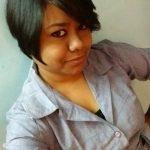 Latest posts by Ramona Sinha (see all)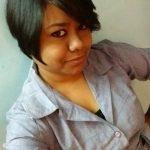 Ramona Sinha
Ramona has a Master's degree in English Literature. She believes that beauty begins with a good skin care regimen and is on a mission to eliminate all toxins from her routine. She helps readers select products and ingredients specific to their skin type and gives out tips to keep their skin healthy in a natural way. When Ramona is not working or experimenting with a new skin care product or ingredient, her books and a passion for music, good food, and traveling keep her busy.