12 Best Golf Driver Headcovers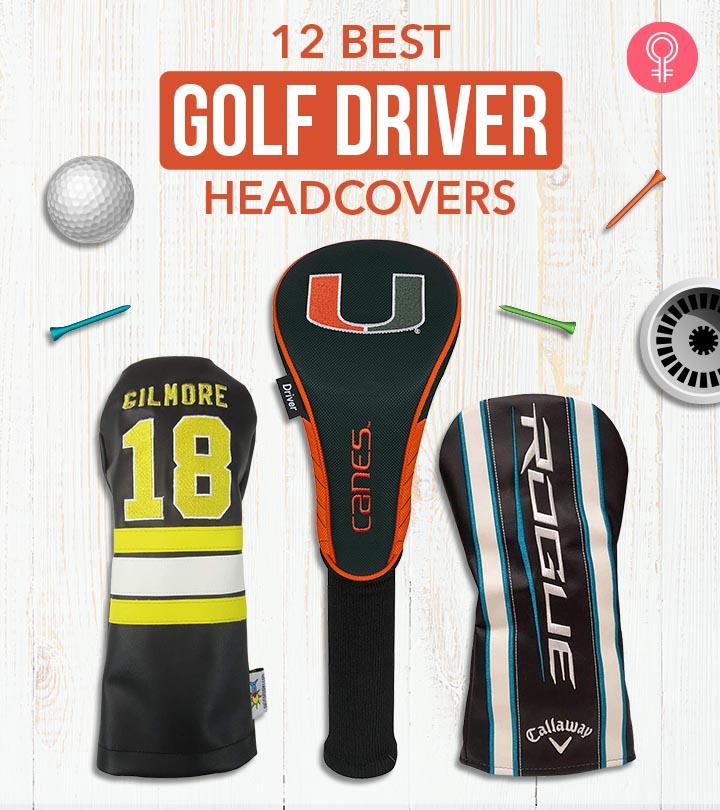 If you are an avid golf fan, you are well aware that golf drivers are not cheap. If you spend a massive amount of money buying them, it is reasonable to ensure they last long. A golf driver headcover is precisely what provides protection. It ensures the golf driver lasts long.
Here, we have put together a list of the twelve best golf driver headcovers available online. We have also included a buying guide to ease your shopping pain. Take a look!
12 Best Golf DriverHeadcovers
The TaylorMade Golf Club Headcover is a stylish yet simple headcover. It is made from semi-perforated synthetic white PU leather. The cover is durable.
Pros
Stylish
Semi-perforated synthetic PU leather makes it durable
Cons
None
The Team Golf NFL Contour Golf Club Headcoverswill protect your clubs in style while showing off your team spirit. The headcovers fit all oversized drivers. They also fit utility clubs, rescue clubs, and fairway clubs. Each comes with a nylon sock that keeps the shafts from getting damaged. The headcover also has a velour lining that offers extra club protection.
Pros
Fit oversized drivers
Also fit utility clubs, rescue clubs, and fairway clubs
Nylon sock keeps shafts from getting damaged
Velour-lining for extra club protection
Durable
Cons
None
The Majek Retro Golf Driver Headcovers are one of a kind vintage headcovers. They are made from durable PU leatherette material that offers excellent protection. The headcovers have an engineered fit to ensure they stay on your drivers without slipping.
Pros
PU leatherette material makes them durable
Engineered fit ensures they don't slip
Cons
None
The Craftsman Golf Driver Headcovers are made from top-quality synthetic leather. These headcovers have birds embroidered on them, rendering them a colorful look. They have upgraded elastics that ensure they stay secured to the golf drivers.
Pros
Durable
Top-quality synthetic leather for better durability
Upgraded elastics ensure they stay secure
Cons
None
The Callaway Rogue Headcoverworks as an excellent overall for your expensive golf drivers. The headcover is tear-resistant and stain-resistant. It comes in three colors – black, white, and teal.
Pros
Tear-resistant
Stain-resistant
Durable
Cons
None
The Team Effort Collegiate Headcoversare tailored to fit your golf drivers. They include a corresponding woven tag that helps identify your driver, fairway, and hybrid clubs. The headcovers feature an expandable sock that offers maximum shaft protection. The headcovers are embroidered with Collegiate trademarks.
Pros
Tailored to fit your clubs
Woven tags help with identification of your clubs
Expandable socks offer maximum shaft protection
Durable
Cons
None
The ProActive Sports Zoo Golf Club Headcovers are made from plush material and have a nice design. These headcovers protect your golf drivers from scratches and scuffs. They fit 460cc drivers.
Pros
Made from plush material
Protect drivers from scratches and scuffs
Durable
Cons
The washable LONGCHAO Knitted Golf Headcover avoids collision and friction while transporting a golf club. They are knitted with premium quality material and can protect the golf club from scratches. The anti-pilling, anti-wrinkle headcover comes with a long neck that also protects the shaft. The headcover comes with a rotatable number tag displaying UT, 2, 3, 4, 5, and 6 for easy identification.
Pros
Soft yarn
Long neck
User-friendly
Cons
The ReadyGolf Driver Headcover is made from synthetic leather. It has a center elastic band that ensures it stays on the driver. It is made to fit a 460cc driver.
Pros
Durable
Center elastic band ensures it stays on the golf driver
Made to fit a 460cc driver
Cons
None
The PinmeiGolf Driver Headcovers are easy to put on and remove. They have an embroidered pattern that won't fade. The headcovers are washable. They are available as a set of three. They come with changeable plastic tags with numbers for identifying the different golf clubs.
Pros
Washable
Design won't fade
Easy to put on and remove
Durable
Come with changeable plastic tags with numbers for identification
Set of three golf driver headcovers
Cons
None
The USA Patriot Golf Headcover is inspired by the classic lines of the vintage retro golf headcovers. The headcover has an engineered fit that ensures it stays in place and does not slip. It is stretchable; it can stretch to fit any kind of golf club.
Pros
Engineered fit ensures it stays in place
Stretchable; can fit any golf club
Durable
Cons
None
The Big Teeth Golf DriverHeadcovers has a classic design. They come with a long elastic neck sock that protects the shaft. The headcovers are easy to put on and remove. They are lightweight and offer excellent protection to your golf clubs. The headcovers fit all universal brands.
Pros
Include long elastic neck sock that protects the shaft
Easy to put on and remove
Lightweight
Fit all universal brands
Cons
None
These are the top twelve golf driver head covers available online. To ensure you get your money's worth, we have included a buying guide below.
Golf Driver Head covers – Buying Guide
Durability – A good headcover should be made from durable material that will last long. Most headcovers available on the market are made from synthetic leather or knitted wool. These materials are long-lasting and won't wear or tear easily.
Waterproof – The head of the golf driver may rust over time. Hence, a waterproof headcover will keep them from rusting and ensure longevity.
Ease of use – Go for a headcover that is easy to put on and remove. This will save you time while playing a golf match.
Let's take a look at the different types of golf driver headcovers available on the market.
What Are The Different Types Of Golf Driver Headcovers?
Knitted Headcovers – These headcovers are the most common type. They are soft, strong, and offer amazing protection to your golf drivers and other clubs.
Fabric Headcovers – These are easy to put on and remove. These also are an excellent fit for most golf clubs.
Leather Headcovers–These are built for strength. They offer maximum protection to golf clubs. However, these are comparatively expensive.
Golf is a challenging and fun game. Most golf drivers and clubs are made of metal nowadays, making them strong, but also more vulnerable to damage and rust. Golf headcovers can be an ideal solution in this regard. Pick your favorite golf headcover from this list and start your game of golf today!
Frequently Asked Questions
Why do you need to use golf headcovers?
Many golf clubs available nowadays are made of metal. Hence, they might get damaged or rusted faster. A headcover prevents this damage by offering long-term protection.
Recommended Articles
The following two tabs change content below.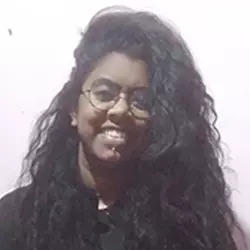 Aditi holds a postgraduate degree in English Literature from Presidency University, Kolkata, and a bachelor's degree in Education from the University of West Bengal. She has previously worked as a scriptwriter for an educational technology company and as an editor and proofreader for a digital marketing agency. She specializes in reviewing fitness products and equipment and aims to provide the readers with all the information required to make an informed decision. She is passionate about teaching and her other interests lie in parkour, short stories, journaling, and Indo-Pakistani sign language.