BB Cream Vs. CC Cream: What Is The Difference? Great skin is a beauty goal of millions around the world. The makeup and beauty industry offers multiple products to help you reach this goal. When it comes to facial makeup, there are a number of products, from foundation to creams, that are formulated to create a flawless base. Two such popular products are BB creams and CC creams.
Keep reading all about the role of BB and CC creams, their benefits, and how they are different from products like foundation and tinted moisturizers. First, let's learn the difference between BB creams and CC creams.
What Is The Difference Between BB Cream And CC Cream?
Let us first learn the full forms of these acronyms – BB stands for 'blemish balm,' while CC stands for 'color-correcting.'
BB Cream: BB cream is essentially a makeup product with skin benefits. It was first recommended by dermatologists for its calming properties, as well as its ability to cover skin blemishes and imperfections (1).
BB creams are formulated to moisturize and soothe the skin, give it an even tone, and slow down the development of wrinkles (2). Additionally, they conceal minor blemishes and have a light tint that gives you a "no makeup" look.
CC creams also contain soothing agents such as shea butter that have a deep moisturizing effect (3).
CC creams tend to have a lighter consistency than BB creams, which have a whipped texture and a matte finish.
Besides the differences between BB creams and CC creams, there are also some similarities.
Both BB and CC creams have SPF that helps protect your skin from harmful UV rays. Zinc oxide (ZnO), one of the active sunscreen agents that are commonly used in BB creams and other sunscreen products, offers effective UV protection (4).
How Do I Know Which One Is For Me?
This choice depends on a number of factors. These include your skin type, any skin conditions you may have, your age, and your beauty goals.
For oily skin, CC cream works best, as it has a matte finish. On the other hand, BB cream tends to slide off the skin, creating a messy effect.
BB creams work best on dry skin. Watch out for key ingredients such as dimethicone, glycerin, mineral oil, and hyaluronic acid that help retain moisture in the skin (5). These ingredients give CC creams a moisturizing effect and are especially recommended for dry skin.
If your skin is prone to acne, then a CC cream is a more effective choice. This is because it has a lightweight, non-oily finish and light texture.
Keep an eye out for ingredients such as salicylic acid in CC creams, as it is a key ingredient due to its anti-inflammatory, antimicrobial, and depigmenting properties (6).
Now, let's talk about when you should use which product.
When Should You Use Which Product?
Whether you should use BB cream or CC cream completely depends on your skin, beauty needs, and lifestyle.
For instance, if you are looking for a product with anti-aging properties, then a CC cream is a good bet as it claims to cover the signs of aging, like fine lines, wrinkles, and age spots.
If you are looking to conceal scars, pigmentation, and other marks, CC cream is again the best choice.
If you have relatively blemish-free skin and are looking for a product with hydrating elements, use a BB cream as it has a lightweight consistency.
How comfortable you are with a layer of makeup on your face also plays a role here. If you want something lightweight, then go for BB cream. If you are comfortable with something heavier and more long-lasting, then CC cream is a good bet.
Typically, BB cream offers a more natural look and is good if you like the "no makeup" look. However, if you want a more glamorous look or need your makeup to really stand out more, CC cream is a better option.
But, can you use them together? Find out in the next section.
Can You Use A BB Cream And A CC Cream Together?
The combined use of BB cream and CC cream comes in handy if you have combination skin, which is a mix of oily and dry skin. It can also help when you have multiple skin conditions that you want to cover up.
Blending BB cream and CC cream is an art in itself. To do so, you can use a damp sponge or a makeup brush. While applying the creams, use gentle circular motions and make sure the application is even and covers all areas of the skin, especially marks and blemishes.
Now, let's check out how BB creams and CC creams compare to the foundation and tinted moisturizers.
How Do BB Cream And CC Cream Compare To Foundation?
Unlike BB cream and CC cream, which have various uses and therapeutic effects on problematic skin, the foundation is strictly for aesthetic use in your beauty regimen. Here are a few ways in which foundation is different from BB creams and CC creams.
A foundation creates a base for the rest of your makeup and usually has a thicker consistency. It also contains ingredients that are effective for different skin types, such as oily, combination, and dry skin.
A foundation can have an oil, water, or silicone base.
Another unique quality of the foundation is that it comes in different forms and textures such as loose powder, liquid, cream, mousse, solid stick, or a pressed powder compact form. If you have oily skin, a powder foundation will work better than a liquid or cream foundation. On the other hand, those with dry skin are advised to use a liquid or cream-based foundation.
Your foundation can give you a dewy, matte, or natural look based on the kind of finish you are looking for.
Unlike BB creams and CC creams, it does not possess any therapeutic ingredients, and hence, is purely used for cosmetic and aesthetic reasons.
How Do BB Cream And CC Cream Compare To Tinted Moisturizers?
A tinted moisturizer is a moisturizer that has a hint of color. Its primary purpose is to hydrate the skin, but it may also have an SPF factor.
It moisturizes the skin and adds a glow but is not equipped to cover up redness, discoloration, marks, and scars. Additionally, it has a thicker consistency than BB cream and CC cream, as its main purpose is to keep your skin moisturized. However, the key reason people use it is that they are looking for lighter alternatives to a traditional foundation, which has a thicker consistency.
Tinted moisturizers help the skin breathe easily. They also offer a "no makeup" look and are good for people with relatively clear skin with no blemishes or marks to cover up.
Conclusion
It is important to figure out your skin type so that you use the right combination of beauty products to get the best results. If you want a lightweight makeup product that moisturizes your skin while covering up blemishes, go for BB cream. But if your goal is to correct skin discoloration and get an even skin tone, CC cream is your best bet.
Once you identify the right products for you, you will be able to keep your skin looking fresh, healthy, and glowing.
6 Sources
Recommended Articles
Stylecraze has strict sourcing guidelines and relies on peer-reviewed studies, academic research institutions, and medical associations. We avoid using tertiary references. You can learn more about how we ensure our content is accurate and current by reading our editorial policy.
The following two tabs change content below.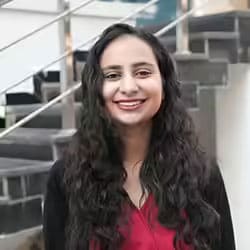 Arshiya Syeda is an editor and certified counselor. Ever the lover of the written word, she served on the editorial boards of her school and college newsletters. Writing articles on hairstyles, hair care, and nutrition helped her combine her love for reading, writing, and research. As an editor, she helps her team members deliver polished and meticulously researched content. Arshiya is fluent in English, Urdu, and Hindi and aims to become a multilinguist by learning German and teaching herself American Sign Language (ASL).